UC College of Nursing launches Public Health Nursing doctoral program
In a time of increasing challenges for public health, nurses have the potential to make a valuable difference by providing care, promoting health and well-being among individuals and communities and addressing the systemic inequities that have fueled wide and persistent health disparities.
According to the recently published "The Future of Nursing 2020-2030: Charting a Path to Achieve Health Equity" report, the next 10 years will demand a larger, more diversified nursing workforce prepared to provide care in different settings and in address the lasting effects of COVID-19, break down structural racism and the root causes of poor health and respond to future public health emergencies. The report also emphasizes the need to prepare nurses to practice in community settings, such as schools, workplaces, home health care and public health clinics. While the pandemic has changed nearly every aspect of health care, its impacts on nursing may be the most profound, as demand for nurses' skills are more needed than ever.
With this is mind, the University of Cincinnati College of Nursing has launched a Public Health Nursing Doctor of Nursing Practice (DNP) program, designed to prepare nurses to apply evidence from research to design and to implement and evaluate public health programs at the highest level of academic education. The online program focuses on the implementation of evidence-based practice, quality improvement and systems leadership in public health initiatives at the local, state, federal and global level.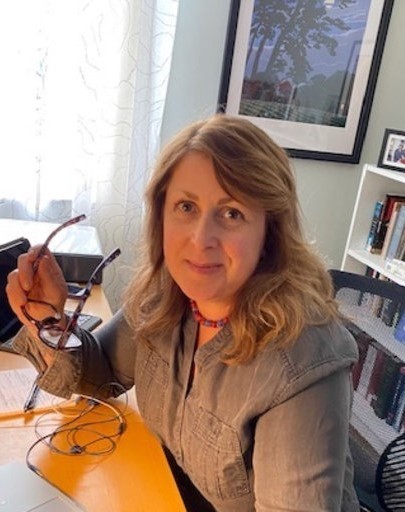 Founded in social justice and dating back to the late 19th century, public health nursing is a nursing specialty that works to identify health inequities and improve health outcomes for populations. Public health nurses comprise the largest segment of the professional public health workforce and serve in many different critical roles, educating people about health issues, improving community health and safety and increasing access to care. They work with individuals and families that compose the communities, as well as with the systems that affect these communities.
"The UC College of Nursing has a long standing, demonstrated commitment to diversity, equity and inclusion. The launch of our DNP in Public Health Nursing Program is our next step in realizing nursing's potential to address health disparities and create a more equitable health care system," says Tasha Turner-Bicknell, DNP, assistant professor and interim director for the Public Health Nursing DNP and certificate programs.
The clinical knowledge public health nurses possess, coupled with the unique relationships developed with those they serve, assist in designing and implementing programs and policies to meet the needs of vulnerable populations and provide a sound basis for public health leadership positions in public health systems, government agencies and non-governmental organizations that aim to improve health at the community level. In addition to working with communities, these nurses work behind the scenes planning activities, managing budgets and evaluating the effectiveness of public health programs.
Ready to learn more about UC's online Doctor of Nursing Practice in Public Health Nursing?
Join us for a virtual info session on Oct. 20, at 6:30 p.m. ET. Register here.