Bridging the Future discussion at UC/ULI Conference Oct. 8
Transportation and Infrastructure topics open this season's Roundtable Series
UC Real Estate Center begins this year's Roundtable Series on Friday, Oct. 8, 2021 with the annual collaborative event with Urban Land Institute (ULI) Cincinnati, presented at Cincinnati's Hyatt Regency hotel. 
The event will include breakfast, networking among industry leaders, followed by a live program led by featured guest speakers, Ohio Senator Rob Portman and Mark Policinski, CEO of the Ohio-Kentucky-Indiana Regional Council of Governments.  

Senator Portman will open the program in speaking about highlights of his career including his role in the proposed bipartisan Infrastructure Investment and Jobs Act and its potential impact on the Cincinnati region's bridges, roads, and ports. Mark Policincki will continue the discussion focusing on topics related to the importance of public transportation in facilitating growth and expansion of business in the region. 

Rob Portman is a United States Senator from the state of Ohio, a position he has held since he was elected in 2010. 
He was born and raised in Cincinnati, Ohio, where he still lives today with his wife, Jane. 
In 1993, Rob was first elected to Congress, where he represented the diverse, seven county Second District in southern Ohio. He was proud to serve the Second District for 12 years, and in seven elections, he never received less than 70 percent of the vote. 
During his time in the House, Rob earned a reputation as a serious leader who focused on results. In September 1996, Rob founded the Coalition for a Drug-Free Greater Cincinnati, now known as PreventionFIRST!, to help keep young people from substance abuse.  He authored the Drug-Free Communities Act, which has provided more than $1 billion to community coalitions around the country in its more than two decades as law of the land.  Read more.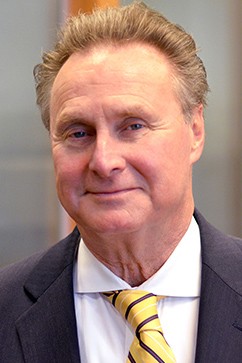 Mark Policinski is celebrating his 30th year as a CEO, a position he has held since 2003 with the Ohio-Kentucky-Indiana Regional Council of Governments.
His notable accomplishments include senior-level positions in the private sector, including CEO of the Brown Publishing Company and vice president of The CoStar Group. 
Before moving to Cincinnati, Mark worked in Washington, D.C., as a senior economist for The Joint Economic Committee on Capitol Hill and as the associate deputy secretary of the U.S. Department of Commerce under President Ronald Reagan.
He has served on many public and private sector boards. Mr. Policinski is active in Mater Filius Queen City, an organization providing support for new, at-risk mothers.
For nearly two decades, Mr. Policinski has been named as one of the 100 Most Powerful Leaders in the Tri-State by Cincy Magazine.
He earned a Bachelor of Science in Education degree from Indiana University with concentrations in political science and economics and Master of Economics from Western Kentucky University.
The UC Real Estate Center, in conjunction with our Premier Partner, PNC Bank, is proud to present our 38th season of networking, national and international speakers, and access to industry leaders.
In 1983, the UC Real Estate Roundtable Series was created to establish and maintain links between the university and the business and real estate communities. The Roundtable series features guest speakers who present their ideas, thoughts and perspectives on topics that impact the real estate industry. The Roundtable Series strives to:
Encourage interaction between real estate professionals and UC students and faculty.
Address issues and topics relevant to the real estate industry and leading professionals.
Expose real estate professionals to industry research conducted at UC and elsewhere.
Our Roundtable Series membership is comprised of an average of more than 200 industry leaders each year. As our numbers continue to grow, the roundtable promises to be a rich opportunity for high-quality programming and networking.