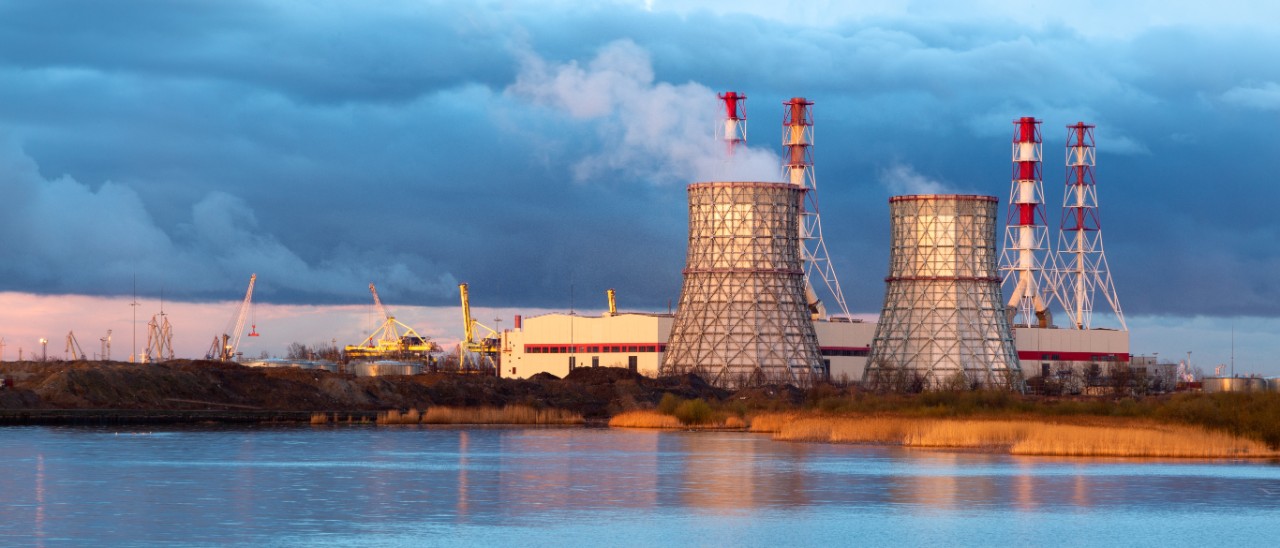 UC to lead carbon-capture project to address climate change
The Department of Energy awarded a $1.8 million grant for carbon-capture technology
The University of Cincinnati's College of Engineering and Applied Science will lead one of four new projects on carbon capture for the U.S. Department of Energy.
Carbon capture is a way of reducing carbon emissions, which could be key to help tackle climate change. It involves capturing the carbon dioxide produced by power generation or industrial activity, such as steel or cement making.
UC professor of chemical engineering Joo-Youp Lee will oversee the development of an energy-efficient direct air capture system for carbon dioxide separation using a $1.8 million federal grant.
The goal is to mitigate climate change by removing the greenhouse gases from the atmosphere that contribute to it.
The four new projects join six others previously totaling $12 million in research on carbon sequestration. The new technologies UC and other research groups are investigating can extract carbon dioxide directly from the atmosphere. But doing so can be expensive and energy intensive, according to federal regulators.
UC and the other researchers will work to improve the efficiency of the technology.
Other researchers include General Electric Research, the Georgia Institute of Technology and the University of Kentucky Center for Applied Energy Research.

UC's project aims to use a material to adsorb carbon dioxide gas from the atmosphere. The collected carbon dioxide could be used for other commercial purposes. Researchers plan to demonstrate the feasibility for a novel passive air contractor design that does not require extra energy, making carbon capture more economically feasible.
According to UC's project proposal, the new technology could be readily scalable and deployable and would be effective at separating carbon dioxide from ambient air, providing carbon dioxide for other uses.

Lee said the challenge is coming up with an affordable solution to carbon capture.
"It is very challenging to develop a cost-effective and environmentally benign technology to separate high purity carbon dioxide from very dilute carbon dioxide concentration relative to other [gases] in ambient air in terms of various wind speeds, humidity and temperature conditions," he said.
Besides carbon separation, Lee has studied nanomedicine for gene and drug delivery and environmental catalysis, among others. He was named a distinguished researcher in the UC College of Engineering and Applied Science in 2018. 
Featured image at top: A power plant. UC received a $1.8 million grant from the U.S. Department of Energy to create new carbon sequestration technology. Photo/Kirill Shavlo/Unsplash
Impact Lives Here
The University of Cincinnati is leading public urban universities into a new era of innovation and impact. Our faculty, staff and students are saving lives, changing outcomes and bending the future in our city's direction. Next Lives Here.

Take a UC virtual visit and begin picturing yourself at an institution that inspires incredible stories.
2
UC partners with Thales on aerospace research
March 21, 2023
The University of Cincinnati signed a research agreement to work with one of the world's leading aerospace companies on national defense, space exploration and aeronautics.
3
Electrical engineering student encourages young women in STEM
March 21, 2023
For four years, University of Cincinnati doctoral student Brooke Campbell has been a graduate assistant in the UC Undergraduates Pursuing Research in Science and Engineering (UPRISE) program. After working for five years in the tech industry, she returned to school to pursue a graduate degree. Her research work focuses on using a process called electrospinning to create nanofibers loaded with medicine for targeted drug delivery. She was named Graduate Student Engineer of the Month by UC's College of Engineering and Applied Science.
Debug
Query for this