Digital Media Collaborative student Latasha Hamner expands her horizons through virtual study abroad
University of Cincinnati student Latasha Hamner always knew she wanted to explore the world.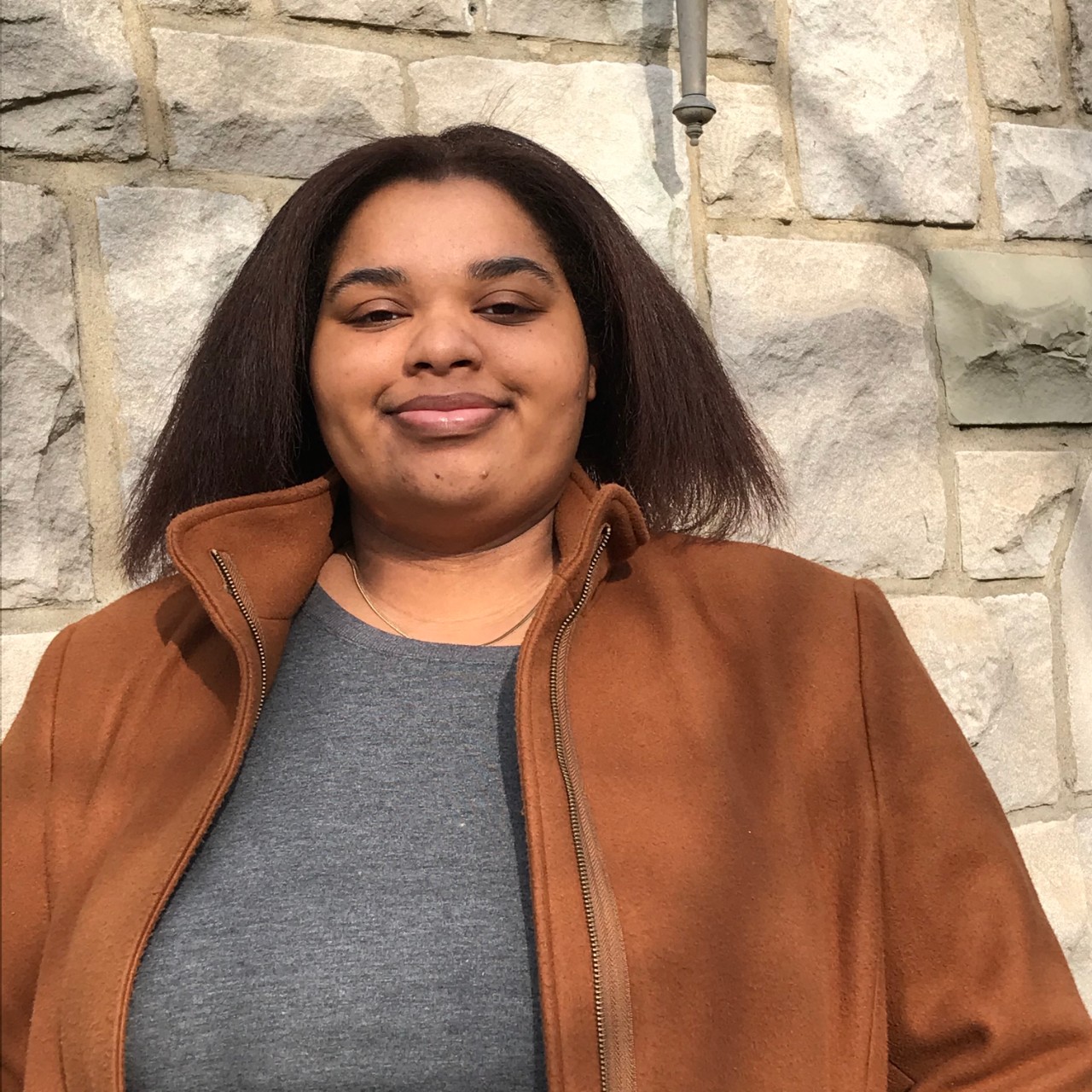 "When I grew up, I went to the Academy of World Languages in Cincinnati Public Schools for elementary school. We had people from all over. I learned Arabic," Hamner said.
"I went from that school to an all-Black high school, where the students had the same struggles. We had the same culture. My number one goal coming to college was to have friends from all over and experience other cultures."

She chose the UC for its experience-based curriculum, from co-op and internship programs to on-campus involvement and study abroad. 
Hamner is a fourth-year student in the UC College of Arts and Sciences' Digital Media Collaborative, an interdisciplinary program dedicated to digital media.
Inspired by her older sister who had gone abroad in college, Hamner attended study abroad information sessions in her first year and waited for her opportunity to apply.
In the meantime, Hamner got involved on campus, serving as a member of the Bearcats Support Network, a peer-to-peer group dedicated to student mental well-being, a tour guide (called a UC ROAR guide) for prospective students and an intern for the annual DAAP Fashion Show.
Hamner finally applied to a study abroad program to Canada in her third year, but it was unfortunately canceled. She didn't let the setback stop her from pursuing her dream, and regularly checked emails from the study abroad office, waiting for another available program.
Don't be scared to get out there and experience life.
Latasha Hamner, UC College of Arts and Sciences student
It took a global pandemic to open that window of opportunity — a virtual international summer program through UC's partnership with TU Dortmund University in Germany. With a scholarship from UC International, Hamner took several weeks of coursework with students from around the globe that cost very little. Study abroad assistant director Matthew Paul gives Hamner kudos for forging a new path.

"While the pandemic limited our ability to send students abroad, it also showed us that the world is closer than ever through technology," Paul said. "Instead of allowing COVID to limit her international learning, Latasha leveraged this new situation to her benefit. While we are excited to return to more conventional study abroad options, as long as we have students like Latasha who are proactive and adaptable, I am sure we will be in good shape." 
Hamner specifically chose to spend the summer with her aunt in California, thinking that she might try to land an internship with a nearby production company while taking courses. She ended up focusing entirely on her virtual study abroad experience, since classes started as early as 1 a.m. and often involved interactive elements like baking pretzels from scratch.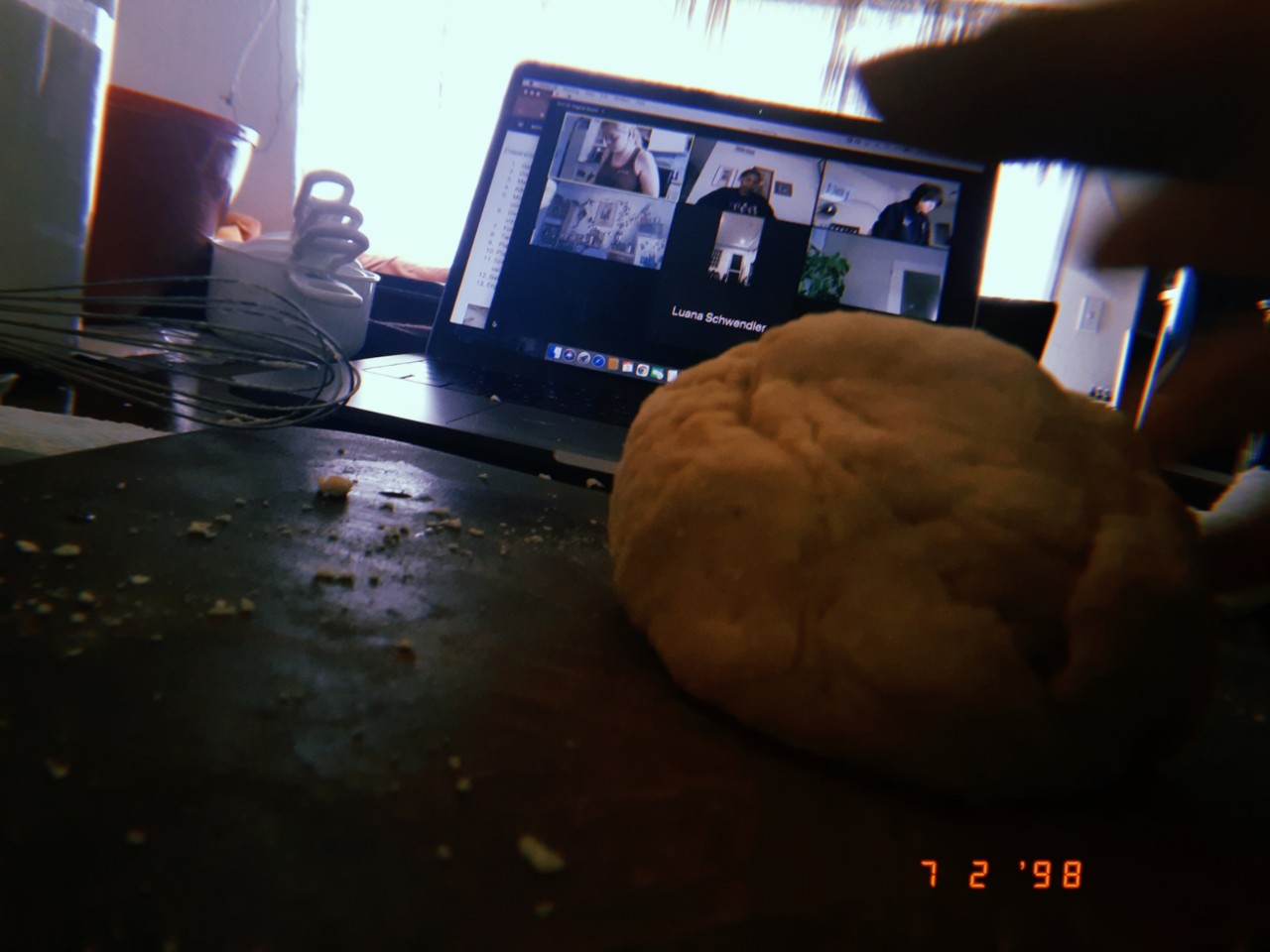 "What helped me a lot — especially since I wasn't in Germany — was the fact that I went to California," Hamner explained. "I was already in a different time zone. I got to talk to my peers from Germany and students from other countries. I didn't get to talk to them as much as I wanted to, just because we were online, but the experience was almost like an introduction to study abroad."
Hamner graduates from UC in spring 2021, so she knows that an in-person study abroad experience is not in the cards. However, she is still dreaming about where she would like to go next. Bucket list locations include Egypt, where she can flex her Arabic language skills with friends, or the Australian coast.
Either way, Hamner agreed that her virtual study abroad program was one of the most valuable experiences during her time at UC. 
"If college students want to step out of their comfort zone, and get a new take on life, they should consider going international," said Hamner. "It's really beneficial for anyone to study abroad and experience other cultures. Don't be scared to get out there and experience life." 
Featured image at top: Closeup of a Zoom call and coffee cup. Photo/Compare Fibre/Unsplash.
What will you discover when UC the World?
Prepare yourself for a global future. Whatever your program or passion, UC offers study abroad and international work experiences that will take you where you want to go. Explore the possibilities.
2
Hoffman Honors Scholars honor University of Cincinnati alumnus
December 4, 2023
The estate of Hugh Hoffman, MBA '63, has established a new scholarship program at three University of Cincinnati colleges. A $56 million gift will create the Hoffman Honors Scholars Program and support student-athletes with an extraordinary endowment.
3
What is UC's 4 + 1 program?
December 4, 2023
You may be a UC student thinking about taking your education to the next level — UC's College of Arts and Sciences has a pathway to help you do just that. A&S has no fewer than 15 five-year programs — from biological sciences to Spanish to psychology — where you can earn both your bachelor's and master's degrees in just five years, versus the traditional six-year track. The Bachelors and Master's 4 + 1 Program is designed to increase your marketability and deepen your understanding of the subject matter. And in an increasingly competitive job market, you may want to investigate an additional year of study.
Debug
Query for this