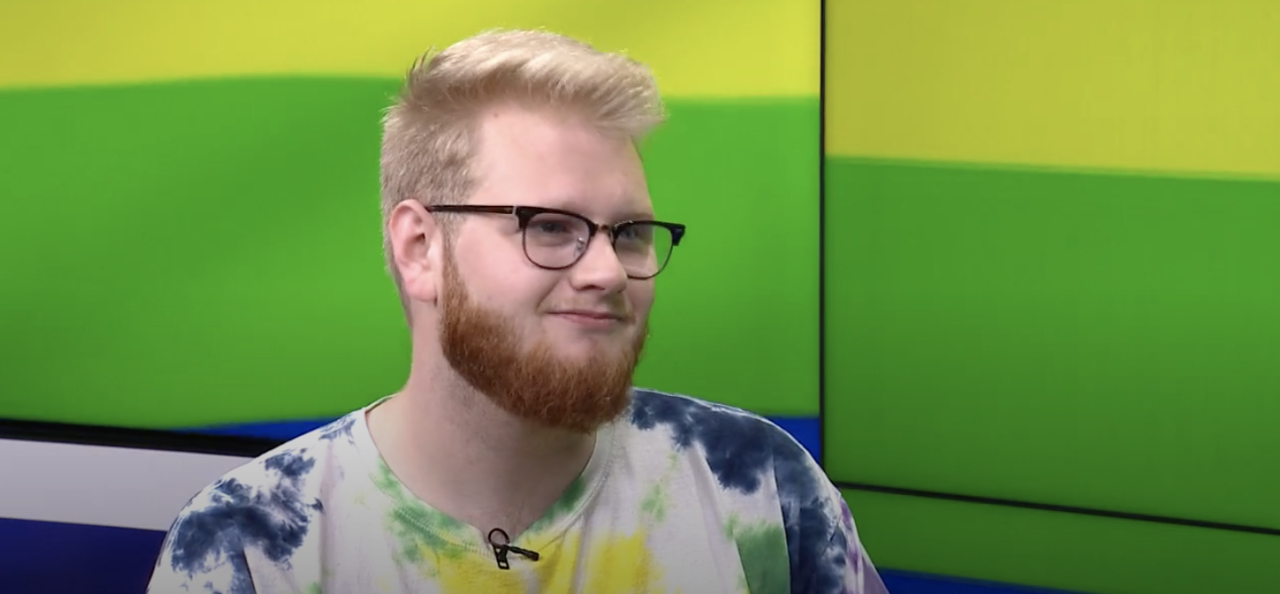 Local 12: President of UC LGBTQ+ organization discusses National Coming Out Day
Andrew Niese talks about community observance and Pride at Lindner's new scholarship fund
Monday, Oct. 11, was National Coming Out Day, and Pride at Linder (PaL) President/Founder Andrew Niese, BBA, BS, '23, appeared on Local 12 to discuss the significance of National Coming Out Day to his organization and to the LBGTQ+ community at large.
"We don't recognize that many students come to college looking to live as themselves, so what we struggle with in college is creating that space for students to actually feel like they can be themselves and find their chosen families," said Niese.
National Coming Out Week, an annual celebration created by PaL, has events each day through Friday. Tuesday brings "Loud and Proud on the Lawn" at Sigma Sigma Commons, which features LGBTQ+ vendors, food and a drag performance. Wednesday is the "PaL Partner Panel," in which LGBTQ+ employees and executives from the Cincinnati area will speak about their workplace experiences in a virtual event. 
The celebration of National Coming Out Week coincides with PaL's fundraising drive for the Pride at Lindner and Scholarship Fund, a first-of-its-kind scholarship endowment at the Carl H. Lindner College of Business. The campaign has raised nearly a third of its initial $10,000 goal in this week alone.
Watch Niese's interview on Local 12.
Featured image: Pride at Lindner President/Founder Andrew Niese. Screenshot courtesy of Local 12 video.
Donate to the Pride at Lindner Scholarship and Programming Fund
Interested in supporting a historic endowment and programming for Pride at Lindner? Visit the organization's donation page for more information and donation instructions.
1
Why we still need Black History Month
January 26, 2023
While Black History Month is an opportunity for all Americans to consider concepts central to the founding of the nation — democracy, freedom and equality — the University of Cincinnati propels the diversity, equity and equality momentum by honoring Black Americans' extraordinary impact through engaging lectures, open classes, food, galas and off-campus activities.
3
Fifth Third partners with 1819 Innovation Hub to launch...
January 25, 2023
Corporate partner at the 1819 Innovation Hub, Fifth Third Bank, recognizes that employees are at the heart of the digital revolution. It takes more than just assembling a star-studded dream squad to succeed in business. It involves upskilling, training and transforming current personnel into superstars.
Debug
Query for this