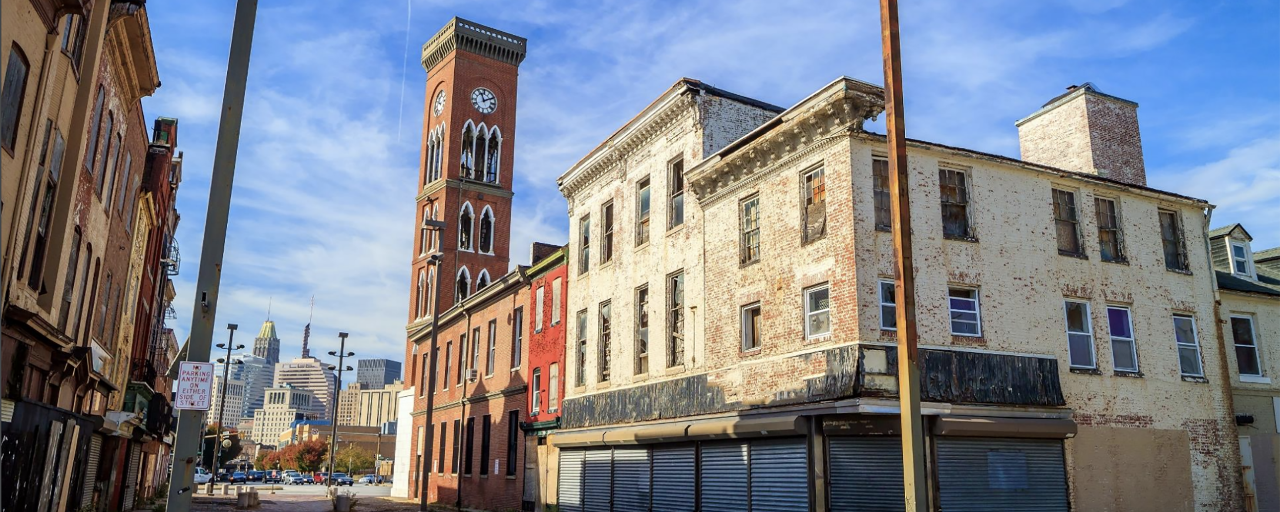 A look at 'Unlocking the Potential of Post-Industrial Cities' at the UC Real Estate November Roundtable
How can leaders in urban cities experiencing economic decline make a comeback?
The UC Real Estate Center will feature the November Roundtable Series with a live event taking place on Friday, Nov. 12, 2021, at Cooper Creek Event Center. All attendees are required to register prior to the event. Sign-in, and networking will begin at 7:30 a.m. followed by a breakfast buffet. The program will begin at 8 a.m.
Featured guest speaker, Matthew E. Kahn, PhD, is co-author with Mac McComas with their recently released book, "Unlocking the Potential of Post-Industrial Cities." Kahn is an urban and environmental economist who currently serves as Provost Professor of Economics and Spatial Sciences at University of Southern California. The book explores the urban growth challenges experienced in Baltimore, Cleveland, Detroit, Philadelphia, Pittsburgh and St. Louis.
Kahn will speak about topics within his book relating to economic and demographic trends to include why some people and places thrive during times of growing economic inequality and polarization — and some don't. Discussion will include examples of how public and private sectors can craft policies, make investments that create safe, green cities, and how local city leaders can engage in innovative solutions for creating full potential for young people.
Guest speaker, Matthew E. Kahn
Kahn is a Provost Professor of Economics at the University of Southern California. He is a research associate at the National Bureau of Economic Research and a research fellow at IZA. He has taught at Columbia, the Fletcher School at Tufts University, UCLA , and Johns Hopkins University. He has served as a Visiting Professor at Harvard, Stanford and the National University of Singapore. He is a graduate of Hamilton College and the London School of Economics. 
The UC Real Estate Center, in conjunction with our Premier Partner, PNC Bank, is proud to present our 38th season of networking, national and international speakers, and access to industry leaders.
In 1983, the UC Real Estate Roundtable Series was created to establish and maintain links between the university and the business and real estate communities. The Roundtable series features guest speakers who present their ideas, thoughts and perspectives on topics that impact the real estate industry. The Roundtable Series strives to:
Encourage interaction between real estate professionals and UC students and faculty.
Address issues and topics relevant to the real estate industry and leading professionals.
Expose real estate professionals to industry research conducted at UC and elsewhere.
Our Roundtable Series membership is comprised of an average of more than 200 industry leaders each year. As our numbers continue to grow, the roundtable promises to be a rich opportunity for high-quality programming and networking.
1
Newsday: Lindner professor weighs in on state-level affordable...
September 19, 2023
As New York Gov. Kathy Hochul announced a new initiative to explore state-level policies for combating the affordable housing crisis, Carl H. Lindner College of Business real estate professor Gary Painter, PhD, offered insight to Newsday on the impact of such programs.
2
Housing unaffordability leads to cascading effects for renters
September 5, 2023
Los Angeles residents who pay more than 30% of their income toward rent are forced to make trade-offs in other areas of their lives that can last for years and contribute to many social ills, a University of Cincinnati professor and his colleagues found.
3
Lindner real estate professor weighs in on affordable housing
August 8, 2023
A recent opinion piece in the Los Angeles Times examined differing viewpoints and data around affordable housing in the publication's namesake city. The author tapped Gary Painter, PhD, professor of real estate, and an expert and longtime researcher in social innovation, housing, urban economics and education policy, to offer insight.
Debug
Query for this