Rebecca Smith is here to empower men in nursing
The UC nursing senior is this year's AAMN Outstanding Student Award winner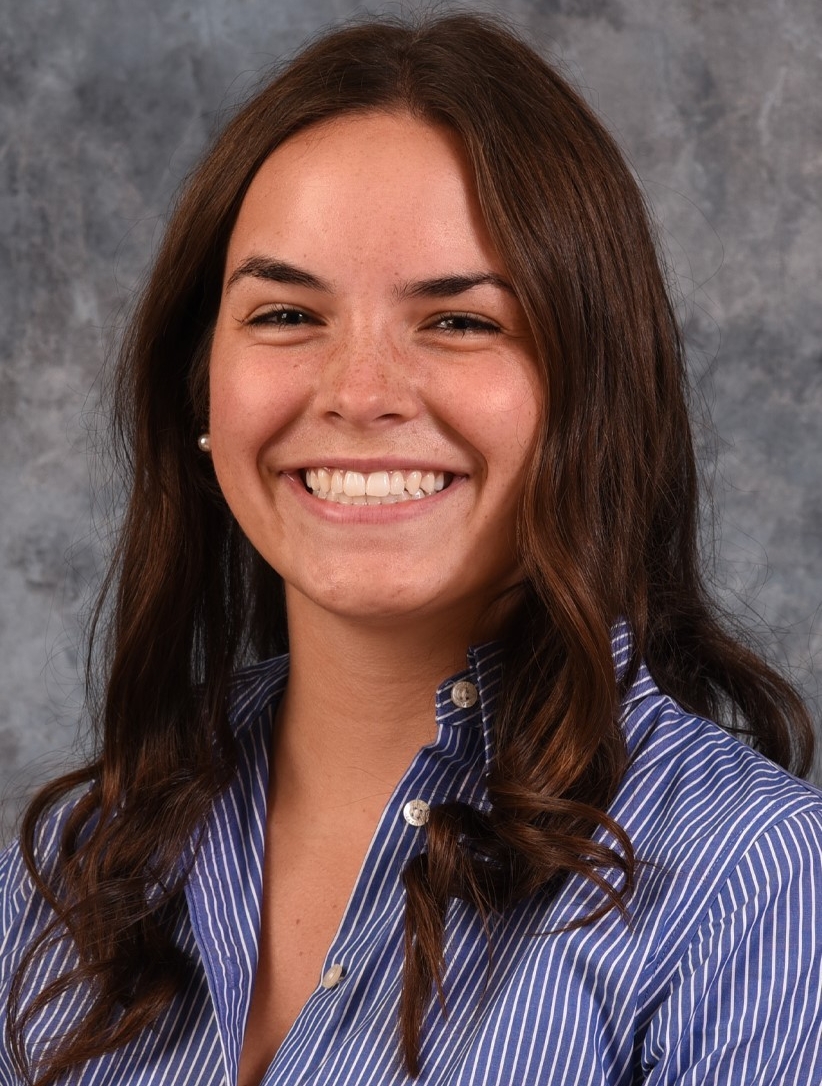 This year's American Association for Men in Nursing (AAMN) Outstanding Student Award winner isn't someone you might expect.
For one thing, she's a woman.
"A lot of people say, 'Well, you're not a man,'" says Rebecca Smith, "but I want to help the population of male nurses increase and to watch out for all parts of the nursing profession."
Smith, a senior at the University of Cincinnati College of Nursing, joined UC's AAMN chapter during her freshman year. Since then, she has served in leadership roles for the group, including as secretary for the 2019-2020 academic year and as president for the 2020-2021 academic year.
"I'm trying to provide the education needed to help male nurses," Smith says. She often challenges stereotypes about men and women in nursing. "People think men aren't as caring and that providing care is a woman's job. Men can care. Women can care. Men can be tough. Women can be tough. We're all in this together."
As chapter president, Smith frequently reached out to the broader male nursing community to organize events that fostered professional inclusion and empowerment. She planned an axe-throwing outing and brought together a Heart Mini Marathon 5K team that involved the Greater Cincinnati AAMN chapter, of which she's also a member, and coordinated a virtual career panel discussion with male students and professionals from across the Midwest. This past year, Smith helped the University of Michigan College of Nursing start its own AAMN chapter.
"We have found Rebecca to be highly motivated and enthusiastic about nursing and the impact she can make as a registered nurse," according to a letter of support for Smith, written by Gordon Gillespie, PhD, DNP, RN, FAAN, UC College of Nursing's associate dean for research and director of the PhD program, and Jeff Trees, DNP, FNP-BC, CNP, coordinator of the college's onsite Family Nurse Practitioner programs.
"She also challenges her male counterparts to be just as engaged in the nursing profession," Gillespie and Trees wrote.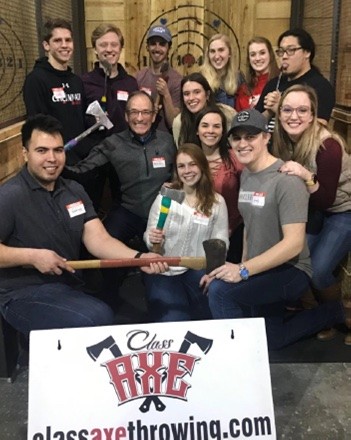 The AAMN's Outstanding Student Award is given annually to a nursing student who makes a "substantial and commendable contribution" toward the organization's objectives on a local, regional or national level and requires three letters of recommendation from clinical instructors or professors.
Smith is a member of the national AAMN chapter and many other organizations, including the National Student Nurses Association, Sigma Theta Tau International – Beta Iota Chapter and Alpha Lambda Delta National Honor Society. She serves as a UC College of Nursing dean's student ambassador and on the college's Committee for Equity and Inclusive Excellence.
Since April 2020, she has worked at the Cincinnati VA Medical center. This spring, she was selected to participate in the year-long VA Learning Opportunities Residency (VALOR) program, which offers senior nursing students clinical experience with a preceptor. Smith says she draws inspiration from the many male nursing professionals at the hospital. After she graduates in April, she hopes to continue working at the Cincinnati VA in the medical intensive care unit and remain active in the Greater Cincinnati AAMN chapter.
Alongside Smith's award, UC College of Nursing was named among the AAMN's 2021 Best Schools for Men in Nursing, which recognizes schools or colleges that have put forth significant effort toward recruiting and retaining men in nursing; providing men a supportive educational environment; and educating faculty, students and the community about the contributions men make to the nursing profession.
Featured image at top: Rebecca Smith, a Bachelor of Science in Nursing student in UC's College of Nursing and past-president of UC's AAMN chapter, with Ryan Gehringer, also past-president of UC's AAMN chapter, at an AAMN national conference

2
Times Reporter: Ohio Gov. Mike DeWine wants to ban flavored...
October 2, 2023
A ban of flavored nicotine is under discussion in the Ohio state house, but legislators cannot agree on which — or all — flavors to ban. UC political scientist David Niven talks to the Times Reporter about whether legislators can come to an agreement.
3
Touchdown for sustainability
October 2, 2023
In an ongoing pursuit to maintain an eco-friendlier campus and stadium, UC Sustainability is rallying as much fan support as possible to properly dispose of the mass of bottle and can recyclables too often left behind inside and around Nippert Stadium.
Debug
Query for this