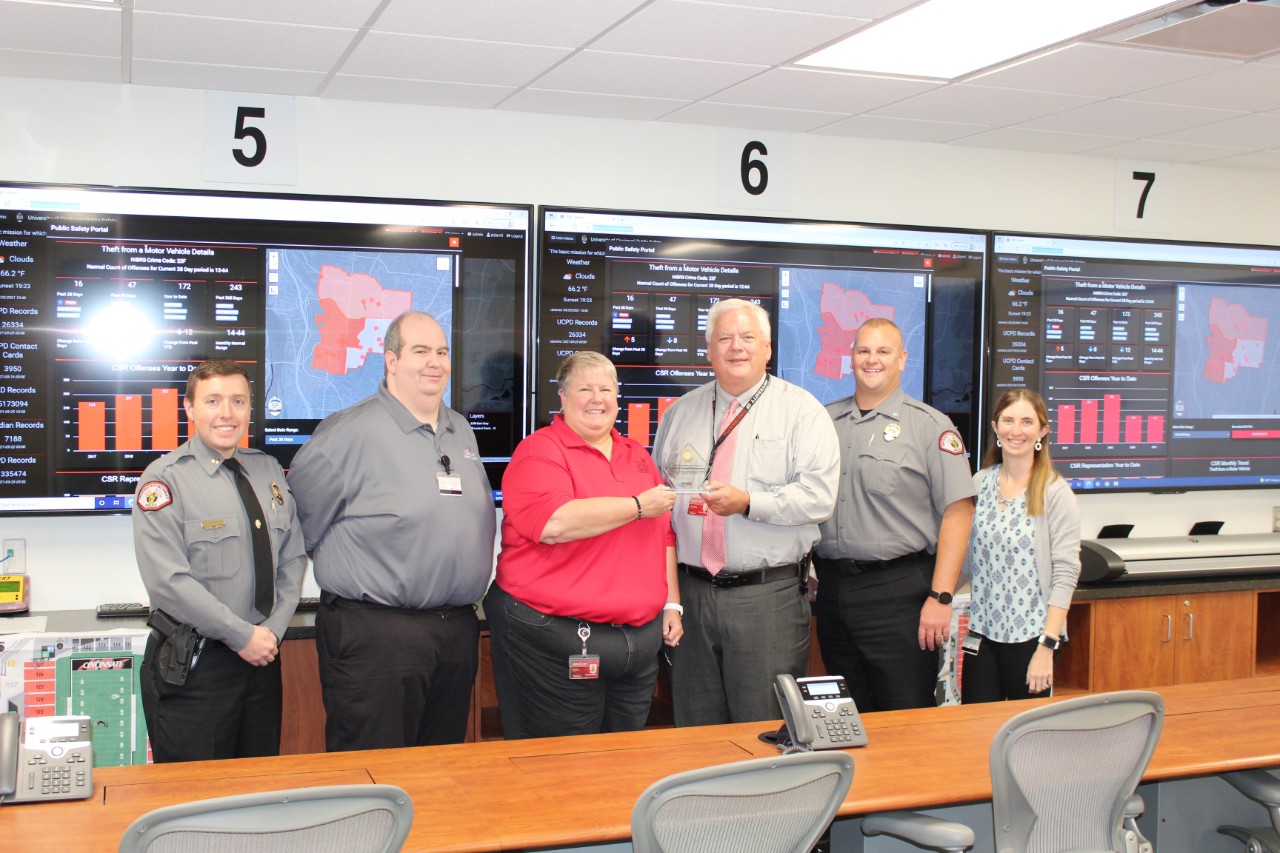 UC Police honored for their efforts in improving public safety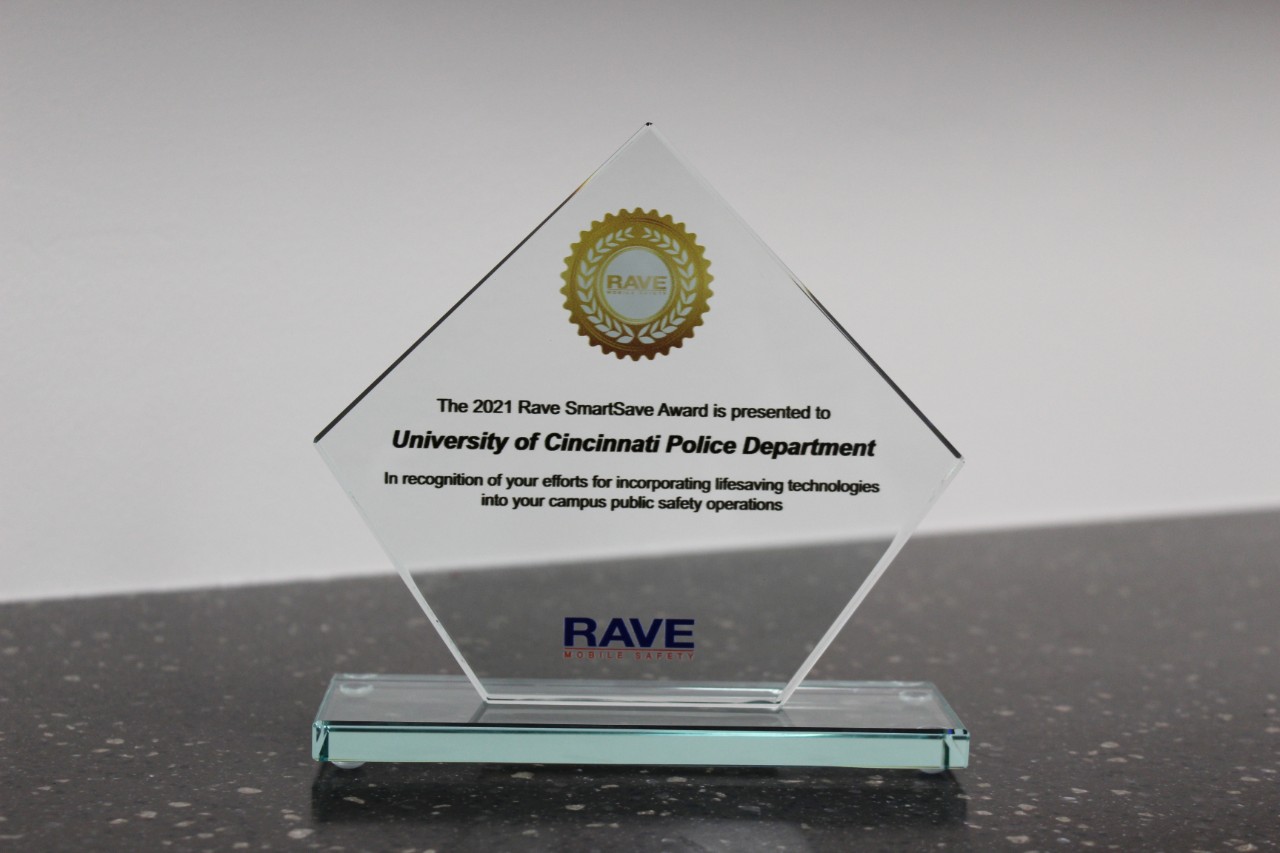 The University of Cincinnati Police Division was recently recognized for their use of Bearcat (Rave) Guardian to help provide emergency assistance to a student in need.
During Rave Mobile Safety's annual Summit, the company virtually presented the UCPD with the SmartSave Award, along with two other recipients. The annual award honors users of Rave who utilize a Rave technology to positively impact emergency calls and response.
"We're very mission-driven here at Rave and we love to recognize our customers that innovate within their organizations to create safer environments for everyone," said Todd Piett, CEO of Rave Mobile Safety. "The University of Cincinnati goes above and beyond in protecting students, faculty and staff to make sure they can easily and quickly connect with campus police during an emergency, like a medical incident. Their dedication to the wellbeing and safety of all those on campus is exemplary, and it's exactly why we want to honor their efforts with the SmartSave award."
The UC Public Safety Department uses the company's Rave Alert technology to send emergency notifications to the campus community and provides the Bearcat Guardian app as a safety resource for students, faculty and staff.
"Keeping our campus community safe is our top priority, and the Bearcat Guardian app has provided an additional tool for our students, faculty and staff that allows them to connect instantly with the UCPD whenever they need assistance," said UC Director of Public Safety and Chief of Police, James Whalen. "We are honored to accept this recognition from Rave Mobile Safety."
The Bearcat Guardian app includes a safety timer so that friends, family or UCPD can virtually "walk" with the user, a chat feature that allows for instant communication with UCPD, an emergency call button that allows the user to share their location, and more. Any UC student or faculty or staff member can download the app for free in the App Store or Google Play.
Featured image at top: From left, UC Police Capt. David Hoffman, Emergency Communications Dispatcher Lead Ted Langdon, Emergency Communications Manager Jill Schmidt, Director of Public Safety and Chief of Police James Whalen, Assistant Chief of Police Dudley Smith and Senior Public Information Officer Kelly Cantwell stand with the SmartSave Award that the Public Safety Department recently received from Rave Mobile Safety.
1
Accreditation assessment team invites public to comment
October 27, 2023
A team of assessors from the International Association of Campus Law Enforcement Administrators will start on Nov. 5 an assessment to examine all aspects of the University of Cincinnati Police Division and procedures, management, operation, and support services. University members, agency employees and the public are invited to offer comments on Nov. 6.
2
Plan ahead for UC Homecoming activities
October 6, 2023
Around the University of Cincinnati campus, some streets will close during the early-morning hours on Saturday, Oct. 14, while traffic and parking on other nearby streets will be restricted.
3
UC Serves 2023 underscores university's commitment to Cincinnati...
April 27, 2023
This year, the university is celebrating the return of UC Serves – a day for staff and faculty to share the experience of intentional, focused service to the communities surrounding the University of Cincinnati campuses and beyond. The day of service helps connect UC with community neighbors and build stronger connections among university employees. UC Serves brings staff and faculty to the front lines in supporting UC's institutional commitment to service and community impact in support of our local non-profit partners.
Debug
Query for this