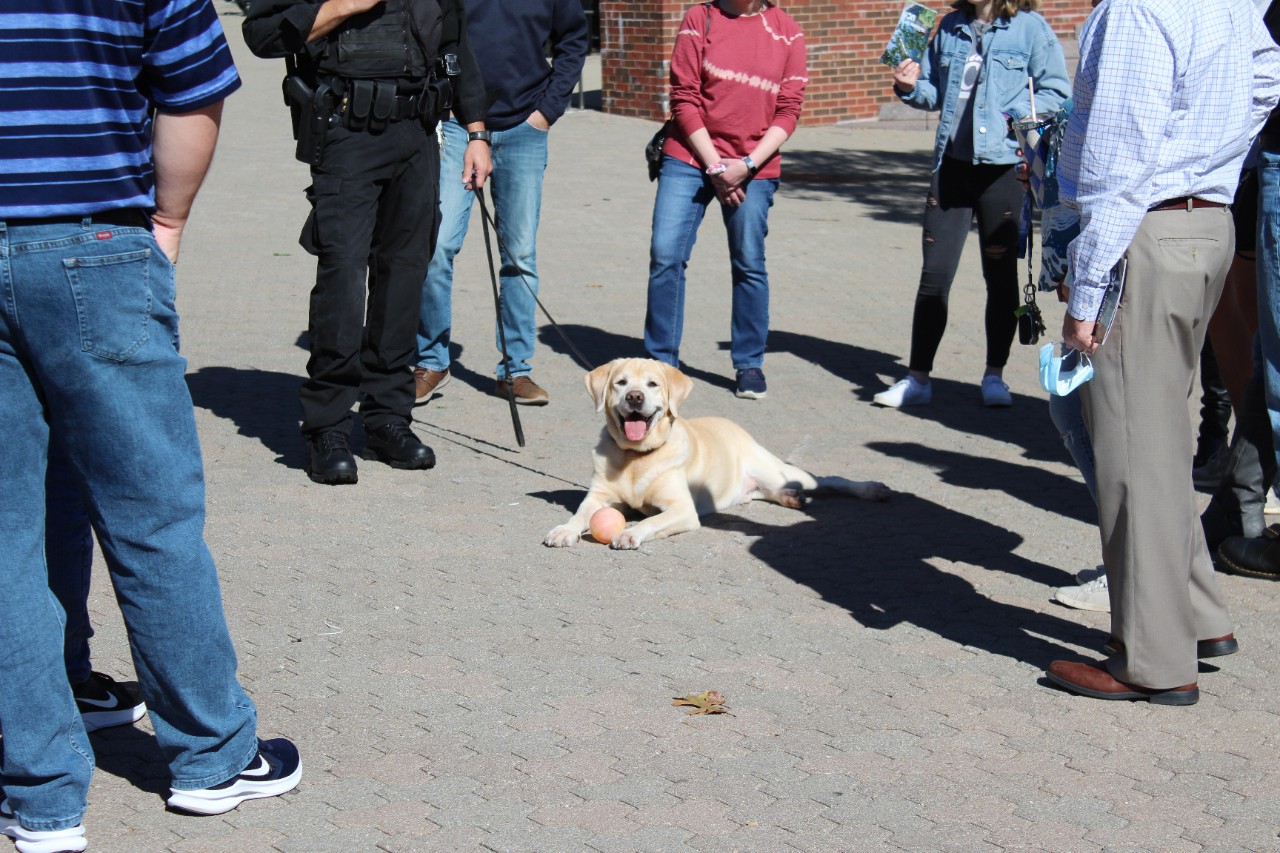 UC Public Safety celebrates retirement of K-9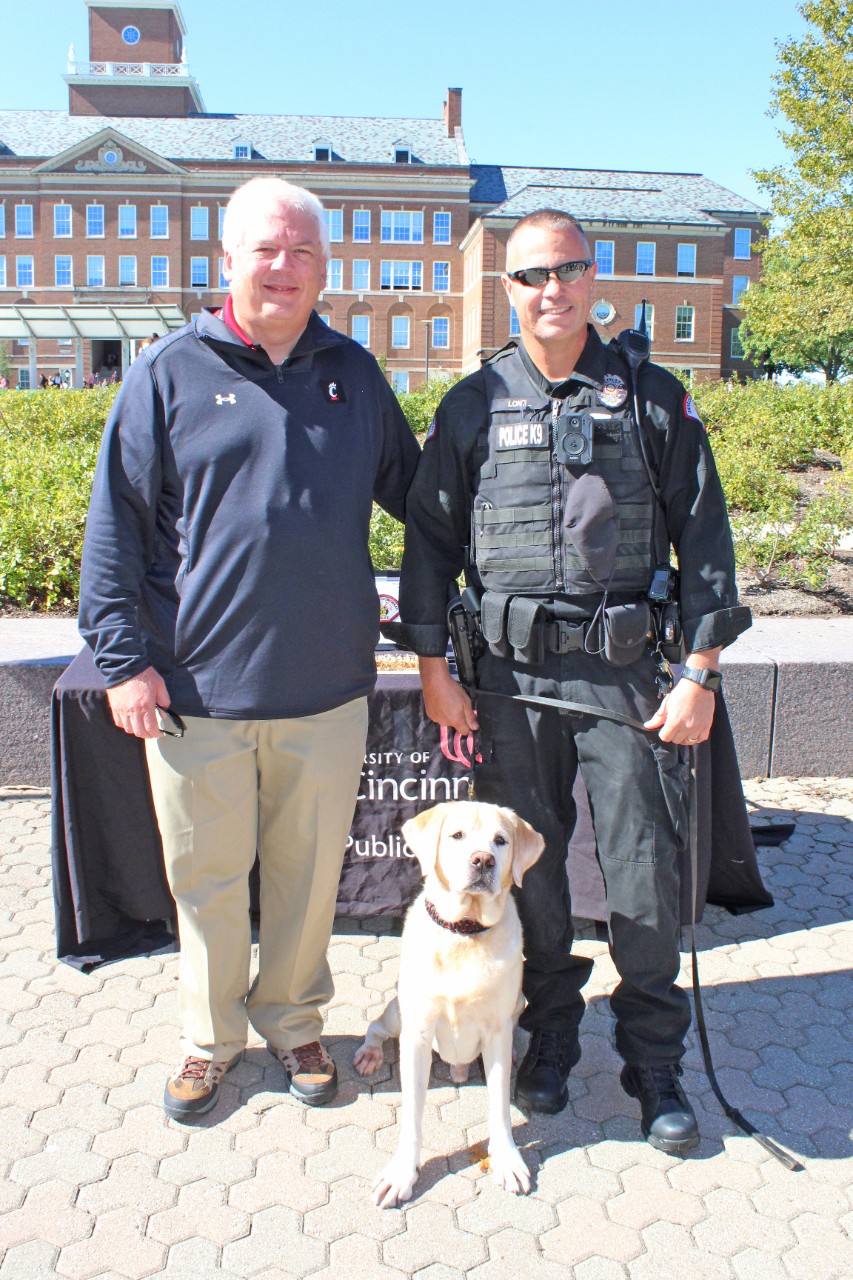 The University of Cincinnati Public Safety Department recently celebrated the retirement of the department's first K-9, Dozer.
Dozer began his role with the UC Police Division in August 2015 with his partner, Officer Lance Long. He is a yellow Lab, who was born in 2014 in Ireland, and is a single purpose explosive detection K-9.
In his six years with the department, Dozer and Officer Long have responded to 170 calls for service, which have included suspicious packages, bomb threats and large events and dignitary visits both on campus and throughout the region. In addition, Dozer and Officer Long have attended 130 demonstrations, both on campus and throughout the region, and have worked 250 details on campus, such as sporting events.
"Dozer has been a huge asset to our department. We are grateful for his years of service, and especially grateful to the Matt Haverkamp Foundation for making this possible," said James Whalen, UC Public Safety Director and Chief of Police.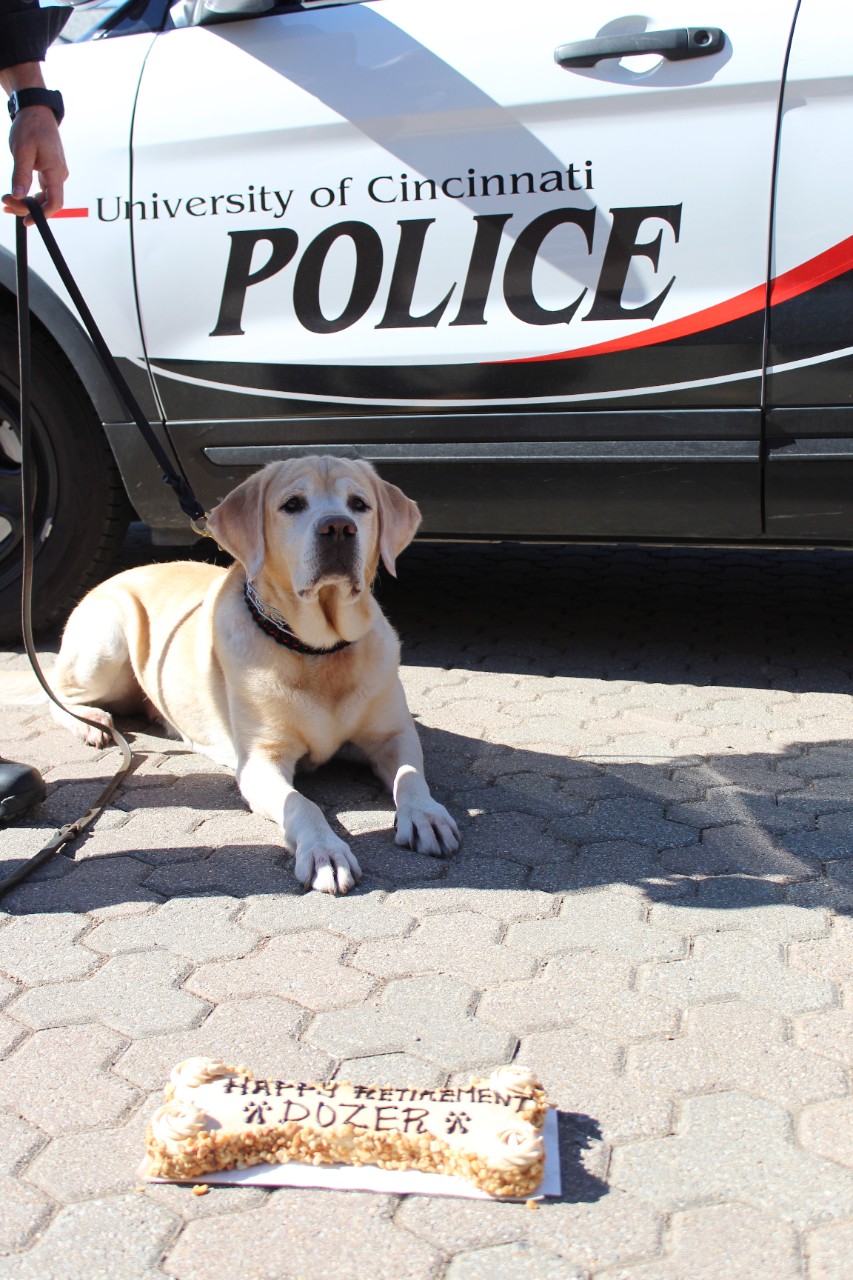 Officer Long spoke to how grateful he is to have worked with Dozer for the last six years.

"Dozer is an incredible dog. He was the perfect fit for the UCPD, and has been well-loved by students, faculty and staff during his time at UC," Officer Long said, then joking that most people on campus do not know his name, but they both recognize and know Dozer's name.
Dozer will spend his retirement with Officer Long and his family on their farm.
Featured image at top: K-9 Dozer lays in the middle of a circle of people during his retirement party.
2
Get ready in case it snows
January 23, 2023
Learn how the university communicates when inclement weather threatens and what you can do to prepare.
3
UC police officer searching for kidney donor
October 10, 2022
UCPD Officer Darryn Chenault has been unable to work due to chronic kidney disease. Now Officer Chenault's donor champions are helping search for a living kidney donor to help him continue living a long, active life.
Debug
Query for this