WCPO: Breast cancer survivor has new outlook on life
Local meteorologist Sherry Hughes details breast cancer journey, treatment at UC Cancer Center
When Sherry Hughes was a young woman, her mother passed away following a battle with breast cancer. Hughes remained vigilant in keeping up with her annual mammograms, but also asked her doctor if there were additional tests she could receive.
After petitioning her health insurance provider to cover the screening, Hughes underwent a breast MRI, a test that can help detect cancer in women who have dense breast tissue.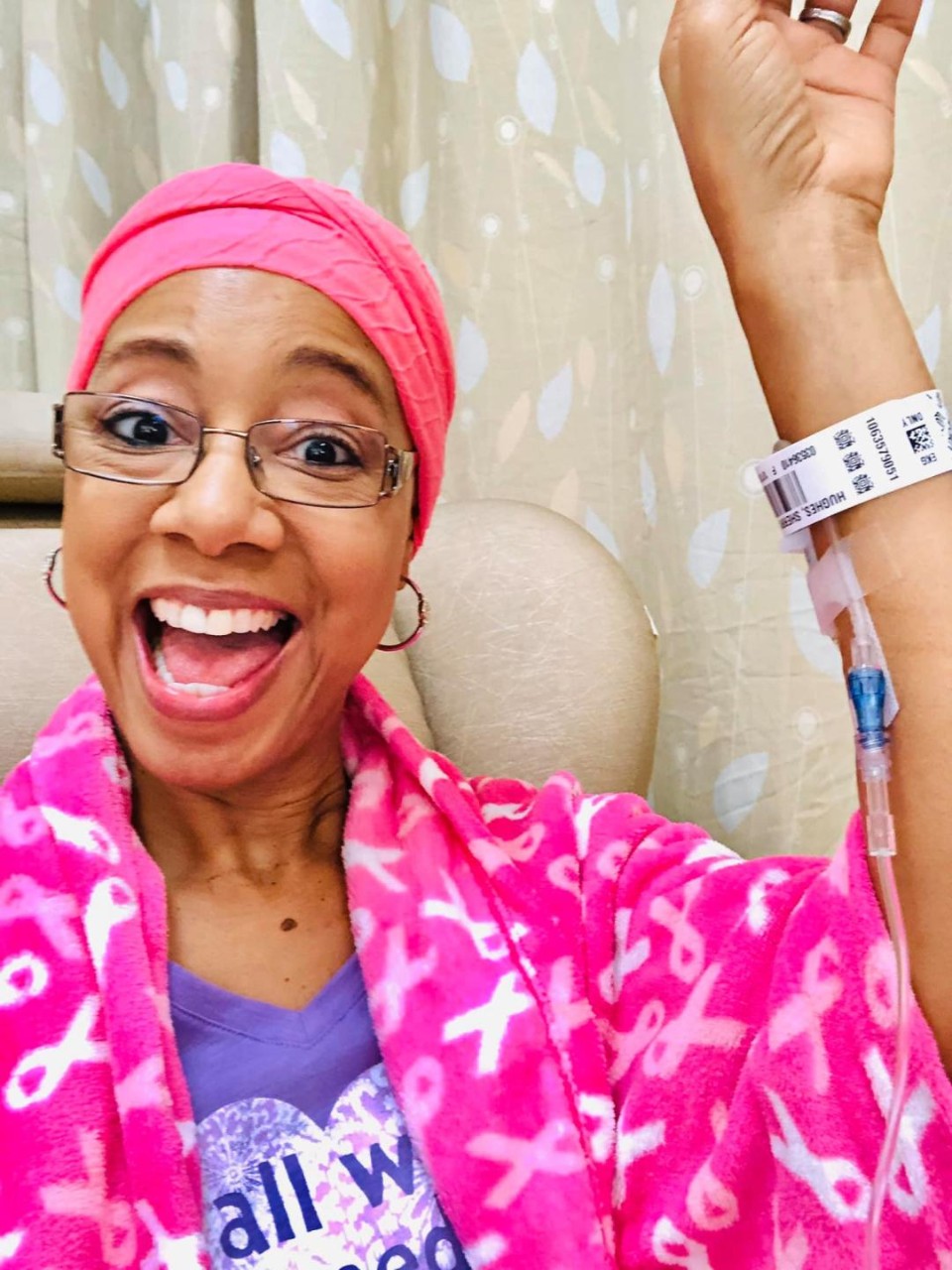 Hughes, a meteorologist for WCPO, was treated by a team at the UC Cancer Center led by Elyse E. Lower, MD, professor of medicine, director of the UC Cancer Center's comprehensive breast cancer center and a UC Health physician.
"My part of the journey was to ensure that she had her appropriate, what we call, systemic treatment, which included very aggressive chemotherapy," Lower told WCPO. "It was still a very early-stage breast cancer. Today we want to find breast cancer at its earliest possible stage."
Now, Hughes is cancer free and is advocating alongside Lower and others for state lawmakers to pass House Bill 371, which would require Ohio insurance providers to cover the cost of breast MRIs for women who have dense breast tissue or elevated risk of breast cancer.
Featured photo at top of Dr. Lower, center, speaking with colleagues. Photo/University of Cincinnati
1
WVXU: Health benefits and risks to recreational marijuana
December 1, 2023
The University of Cincinnati's LaTrice Montgomery joined WVXU's Cincinnati Edition to discuss the potential health benefits and harms associated with expanded cannabis access after Ohio voters approved legalizing recreational marijuana in the November election.
2
Local 12: New research could help treat cocaine use disorder by...
December 1, 2023
New research out of the University of Cincinnati takes a different approach to cocaine addiction. Local 12 produced a story on the study, interviewing lead researcher Andrew Norman, PhD, of the Department of Pharmacology and Systems Physiology at the UC College of Medicine.
3
Clean Earth Rovers cofounders named to Forbes 30 Under 30 list
November 30, 2023
A pair of graduates of the University of Cincinnati's Venture Lab program were recognized as being among the top entrepreneurs in North America as part of the 2024 Forbes 30 Under 30 list. Clean Earth Rovers cofounders Michael Arens and David Constantine were named to the 13th annual Forbes 30 Under 30 list in the energy category.
Debug
Query for this