CCM Stage Management student wins Outstanding Achievement Award at Peggy Ezekiel Design Expo
Third-year MFA student Marley Giggey was also listed in the top three student winners
UC College-Conservatory of Music MFA stage management student Marley Giggey recently received two award recognitions from the Peggy Ezekiel Awards at the USITT Ohio Valley Chapter. She presented her work on the April 2021 CCM Opera productions of Ariadne auf Naxos and La Rondine, which were performed without public audiences and under COVID restrictions.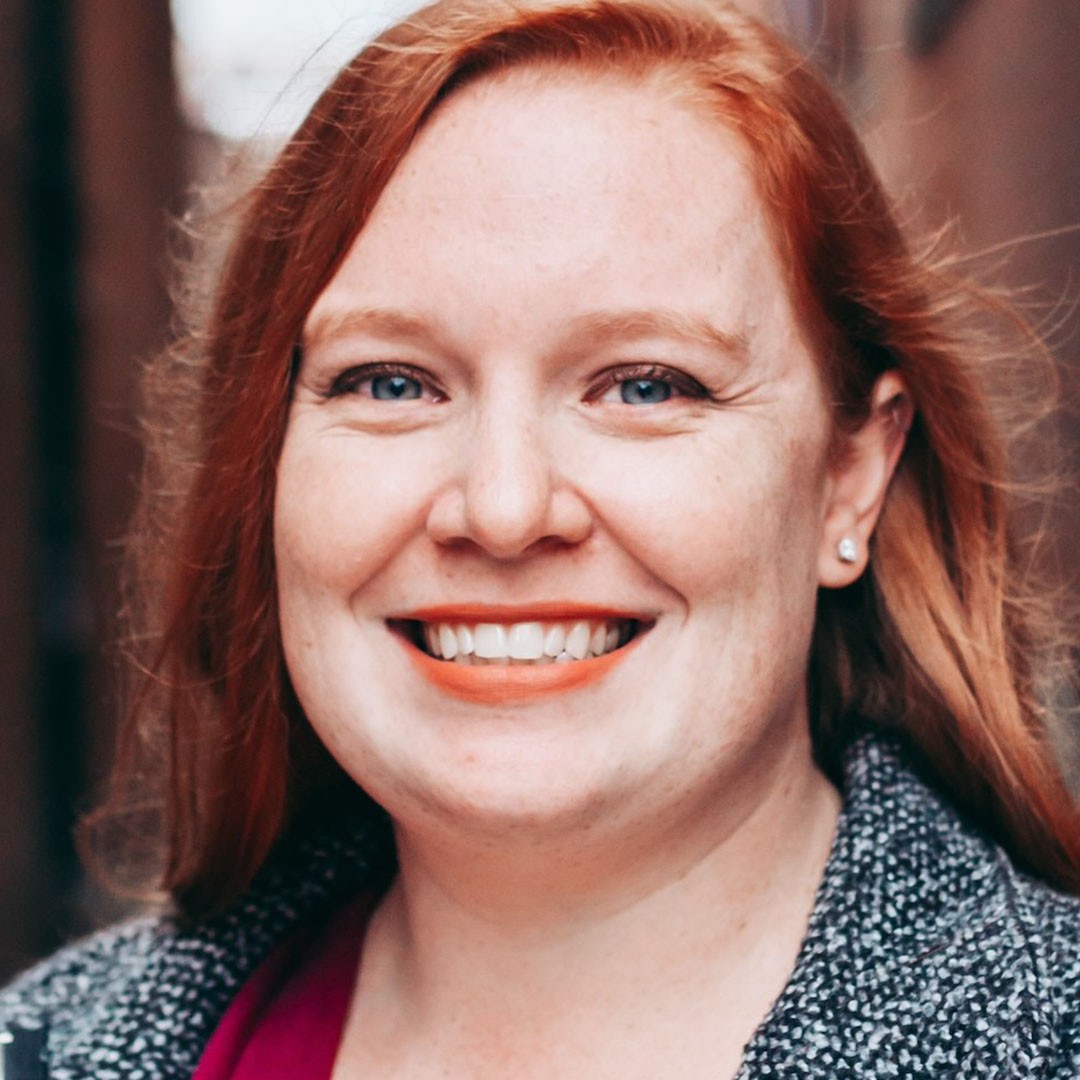 View Giggey's presentation for the Peggy Ezekiel Design Expo. The United States Institute for Theatre Technology (USITT) - Ohio Valley Chapeter holds an annual conference for design, production and technology professionals in the performing arts and entertainment industry. It offers exhibitions, professional development workshops and student travel awards. Giggey received the Award for Outstanding Achievement and was listed in the top three students. Her project is now eligible to be exhibited at the national conference.
"Working with the COVID-19 protocols in place added another layer of problem solving for the stage management team," Giggey says of her time spent working on the opera productions. "We had to make sure that we were following all guidelines set by the university and needed to be flexible with scheduling when we would have a curveball thrown our way."
"It's easy to think of the extra guidelines as barriers to creating a show, but it's crucial to remember why they are in place and that by following them we can help to keep people safe and healthy. My team on this show was excellent and the assistant stage managers, Kaylin Story and Kelsey Qualters, and production assistants, Quinn Morgan and Sage Shepard, were all instrumental in making the process as smooth as possible."
"Although COVID restrictions prevented us from producing large scale productions, our students in TDP were able to have meaningful, practical experiences on smaller scale projects," adds CCM Stage Management Professor Michele Kay. "Navigating the daily and often relentless obstacles caused by COVID presented a unique set of challenges for the student stage managers, but in the end, Marley's calm leadership style brought these two shows through to successful performances."
Giggey's CCM credits include CCM Dance's production of "Travelogue," 2020 Student Choreographers' Showcase, and CCM Opera's production of The Bartered Bride. This year, she teaches the semester-long Assistant Stage Management Course as part of her graduate assistantship and is currently on co-op at the Cincinnati Ballet on its productions of King Arthur's Camelot and The Nutcracker. She will also stage manage the CCMONSTAGE Musical production of Pippin during the spring 2022 semester (performance and ticket details will be announced in February 2022). View CCM's current calendar of events.
Originally from Virginia, Giggey worked in the DC theatre region including shows at The John F. Kennedy Center for the Performing Arts, 1st Stage, Studio Theatre and Signature Theatre. She was the resident stage manager of Synetic Theater, a physical theatre company based in Arlington, Virginia, working on over 30 productions with the company. She received her BFA in Stage Management from Virginia Commonwealth University. She serves as the student representative on the USITT Education Commission.
Featured image at the top: Seats in CCM's Corbett Auditorium. Photo/Andrew Higley/ UC Creative Services + Brand.
Jaime Sharp
CCM Graduate Assistant, Marketing + Communications
Jaime Sharp is a master's student studying Vocal Performance at CCM. She serves as the Vice President of the CCM Graduate Student Association and Student Liaison for the CCM DEI Committee. Jaime holds a bachelor's from the University of Michigan.