Coming Home: When two sisters gave UC a second chance, African American students weren't the only winners
By Cindy Starr
Originally, the road to UC for Brenda Woods, A&S '80, and her sister, Audrey Woods, A&S '82, was a short two-mile trip from their home in Cincinnati to the Clifton campus. As alumnae, they found the figurative road back to their alma mater far longer. Reconnecting with their university required a change of heart and an intellectual leap of faith.
The UC that Brenda and Audrey experienced as African Americans in the late '70s and early '80s was far different from the UC of today. Although there was a strong Black subculture that included fraternity and sorority life, the Black Arts Festival and community service outlets, support services for Black students were few, and racial bias could be stinging and overt. At that time the terms "equity and inclusion" were many years away from becoming integral to the university's culture. 
In general, I felt that I was tolerated as a student, but not embraced.
Audrey Woods, A&S '82
"We always felt that our demographic was not embraced," Audrey reflected. "In general, I felt that I was tolerated as a student, but not embraced. When we graduated in the '80s, we held the same opinion as our peer group, vowing never to support any UC program or initiative."
That changed years later when Brenda and Audrey saw first-hand UC's commitment to racial equity, reflected most impressively in the African American Cultural & Resource Center (AACRC). Today, as philanthropists and creators of the Brenda and Audrey Woods Fund within the UC Foundation, the sisters want to ensure that UC continues to develop as an environment where African American students are valued and nurtured. The Woods Fund, which launched in 2017, supports AACRC initiatives.
"We wanted to give back, because we would have appreciated support like that," Audrey said. "We would have valued a center where we could go to ask questions."
Early exposure to learning
Brenda and Audrey grew up in a household that valued academics. Their mother was a nurse, their father a dock clerk with the U.S. Postal Service. The girls enjoyed outings to the public library with their father, an avid reader, and they enjoyed family outings to Playhouse in the Park and performances by the Cincinnati Symphony Orchestra and Cincinnati Ballet at Music Hall.
Their parents facilitated their transfer from their neighborhood schools to Losantiville Elementary School, which was farther away but offered a higher quality education. "My sister and I and six others desegregated Losantiville," Brenda recalled. "We could tell the difference in our school situation. We went from singing simple little songs to multiplication tables. Right away we were behind. But my parents weren't going to be satisfied with that, and very quickly we came up to speed."
Our mother told us what to expect and how to react during that time of racial unrest. She said you don't hate people because of the color of their skin. People will be mean to you, but you don't have to be mean to them.
Brenda Woods, A&S '80
The experience was formative. "Our mother told us what to expect and how to react during that time of racial unrest," Brenda said. "She said you don't hate people because of the color of their skin. People will be mean to you, but you don't have to be mean to them. It wasn't a heavy conversation, but an important one, and it equipped us to deal with a hostile environment."

Audrey recalled, "In the second grade, a boy thought he was going to beat me up because I was Black." It was Audrey, however, who proved to be the winner. In sixth grade she was selected Girl Student of the Year. 
Brenda and Audrey later gained admission to Walnut Hills High School, Cincinnati's rigorous public college preparatory school, which is regularly named as one of the best high schools in the nation. 
Brenda, the first to graduate, recalled that although Walnut Hills prepared her academically, it did not prepare her socially "to interact with people who are against you." Walnut Hills, which was decades ahead of its time in celebrating socio-economic, racial and religious diversity, was "like Oz," Brenda said. UC, she quickly discovered, was not.
It began at registration, when a UC staff member tried to direct her toward the two-year University College, a remedial program that no longer exists. "My mother had a fit," Brenda said. "She told them, 'I don't write checks to two-year situations where they're doing fourth-grade math.' 
At that time they were steering any Black face to University College.
Brenda Woods, A&S '80
"At that time they were steering any Black face to University College," Brenda continued. "That was tracking. My grades didn't indicate University College, nor did my family's income. Odds were if you went to University College you wouldn't be graduating from the university. I had to explain that I was the middle fifth of my class — but at Walnut Hills that's a 3.0 grade point average. I had a solid B average. Many Black students who started with me at UC, who didn't have a good support base or a strong gut, did not graduate."
Brenda, who loved to read, decided she would major in English, a decision that brought its own challenges. She recalled that upon arriving at one of her very first classes, the professor looked at her quizzically and asked, "What are you doing here? Are you lost?"
The professor's comments, Brenda said, reflected "the prevailing climate many Black students were faced with."
When Audrey arrived two years later, her welcome tour of the university came from Brenda, not a staff member. Audrey majored in psychology and logged enough credits in African American studies to qualify for a minor, although she didn't know it at the time. While holding a part-time job, she also didn't know that students could drop a class if their course load proved too heavy. The penalty for not knowing: the only F she ever received.

Both sisters said they engaged in gamesmanship to get through college. Nevertheless, both found encouragement and support within UC's African American Studies Department. "That's where I learned so much and was able to talk to my professors," Audrey said. "They didn't give me a pass just because I'm Black. They challenged you, and you had to do the work, but they embraced you."
At the same time, Audrey and Brenda both relished UC's Black subculture. They became members of the Omicron Chapter of Alpha Kappa Alpha Sorority, whose motto, "Sisterhood, Scholarship and Service to all Mankind," informed their campus experience.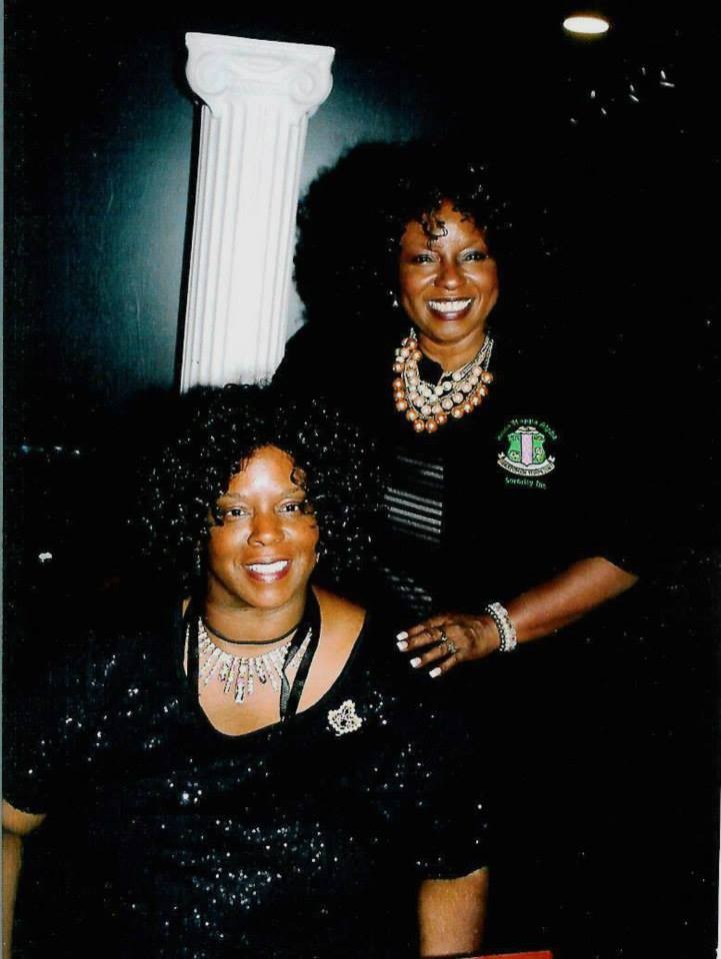 Following graduation, Brenda accepted a position with the Postal Service, where her career took off. She showcased her creativity by designing and implementing the Cincinnati District's new Equal Employment Opportunity and Affirmative Action Programs, and her efforts resulted in two National Diversity Development Awards. She also served as the District's Purchasing Specialist and Agency Coordinator for the Smart Pay Credit Card System.
Audrey took a different path after graduation. She worked for several years at Burke Marketing Research and rose to a management position with her own staff and management trainees. Like Brenda, she then found her niche at the Postal Service, where she worked in mail processing and transportation.
Also like Brenda, Audrey served as a union official. Notably, her service included a stint as President of the National Alliance of Postal and Federal Employees. "I enjoyed everything I did in the union," Audrey said. "I enjoyed fighting with those people; I got energy and strength from it. I wrote President Bill Clinton because I wanted him to investigate something, and they sent a team down to check it out."
A 'crack of light' sparks change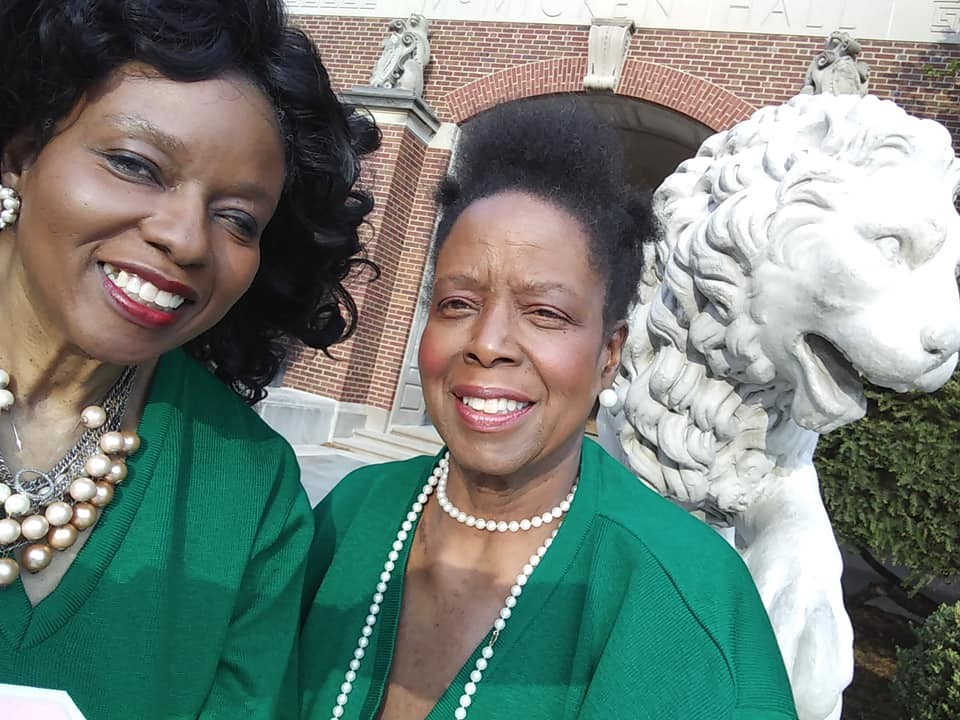 Brenda and Audrey were still far removed from UC when Brenda received an invitation to attend a meeting to acquaint selected African American alumni with the UC Foundation. Brenda recalled that Claudia Abercrumbie (the wife of Eric Abercrumbie) facilitated a robust presentation, followed by an intense question-and-answer period. "I wasn't totally convinced that UC would apply the donations properly, but I held Claudia in such high regard. I donated to the Foundation and fully acquainted myself with the process."
Fast forward a few years, and Brenda and Audrey realized that, yes, their donations were helping support UC's African American students. "When you're taking a hard stand on something, it takes just a little crack of light to spark a change," Brenda said. "When we were convinced that systems were in place properly, we asked ourselves how could we create a situation where Black people are more comfortable giving."
The answer was a homecoming party for Black graduates. "That's how we got started," Audrey said. "It was an 'I Want You Back' party. We funded it out of our own pockets."
Connecting the fundraiser to homecoming was a bold idea. "We never went to homecoming, as students or alumni," Brenda explained. "When we were students, we had separate homecoming events. The Black Greeks gave a party for Black homecoming."
The inaugural fundraiser went well, with proceeds given to the AACRC. The fund has since been expanded to support the Gen-1 program for first-generation African American students, and the sisters have more ideas — and even bigger plans for their fundraiser — in the works.
I'm going to give back because I want to see something that wasn't there for me.
Audrey Woods, A&S '82
For Brenda and Audrey, philanthropy involves "reaching back to make sure you can go forward." They plan to continue reaching out and bringing Black graduates back into the Bearcat fold. Said Audrey: "We don't have to reinvent the wheel, just give the wheel some juice. I'm going to give back because I want to see something that wasn't there for me. They need the AACRC. That's the place I could have gone to with my questions — a place where I would have been embraced."
Brenda Woods and Audrey Woods have emerged as two of our more faithful alumni and donors. If you would like to contribute to their efforts to support the university, donate today to the Woods Fund.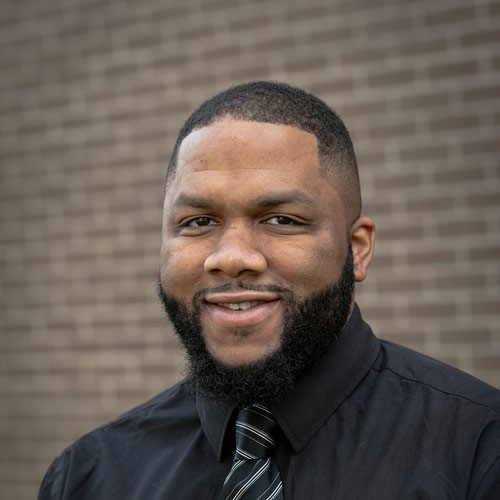 Justin Gibson, Bus '05
Program Director of Alumni & Donor Experience, Diversity Outreach and Engagement