Danis Inclusive Excellence fund supports diversity in engineering and construction
Expanded partnership creates new scholarships, funds outreach and student support
Thrilled to have found in the University of Cincinnati a real partner to help expand its impact on equity and inclusion within the field of engineering and construction, Danis Building Construction Company established a new fund with the College of Engineering and Applied Science earlier this year. 
The Danis Inclusive Excellence Fund provides programmatic support to the college's Office of Inclusive Excellence and Community Engagement and launched the new Danis Scholars program. 
A long-time co-op employer for UC students, Danis has found its first year of collaborating wit UC to be a rewarding and engaging experience. The company is passionate about what it does and loves the opportunity to share that passion with those who may not have been exposed to the industry otherwise.   
Danis sponsored the 2021 Engineering and Applied Science Summer Camp, during which high school students interacted with professional engineers and current engineering students, engaged in hands-on interactive STEM projects, and learned more about UC's campus and CEAS facilities. 
Sponsoring the camp was a great opportunity for Danis to reach a large group of individuals and highlight the variety of opportunities and potential career paths in the construction industry.  
This summer, 89 students from seven states participated in the camp, which aims to help students better understand the breadth and variety of different engineering disciplines and careers and encourage their exploration of potential pathways in STEM, including studying engineering at CEAS.
"Our industry needs more young people and I hope we were able to spark some interest in civil, architectural and construction engineering," said Adrienne LaChance, a Danis project engineer and 2021 UC construction management graduate.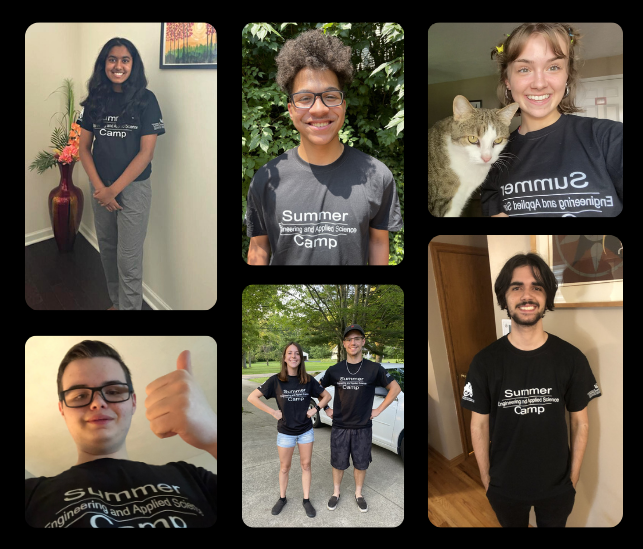 The camp kicked off with "Danis Day," which included a company overview, STEM scavenger hunt, lunch and learn career discussion, and corporate breakout sessions.  

Students met professionals working in different roles across the construction industry, learning first-hand the diversity of skills and people required to build a successful team, including some vital roles that students may know less about, like estimating, preconstruction and field management.  
"Engineering is such a broad term with so many different facets and it was fun to highlight the one we work in every day," LaChance said. 
A Danis representative also served as a judge for the team innovation challenge, where teams researched and presented an innovative, technological solution to help with a problem in the community. Top prize for challenge winners was a scholarship from CEAS. Danis Vice President Dennis Phillips served as keynote speaker on the final day of the camp. 
At the end of the camp, Danis announced the first cohort of Danis Scholars, awarding scholarships to five rising seniors who will enroll at UC next fall and study civil engineering, construction management or mechanical engineering: Deborah Phillips, Gretchen Wahoff, Llyas Malik, Grant Setliff, Hanshu Kotta.  
For Mitch Hudepohl (Construction Management, '17), a UC alumnus and project manager at Danis, it was rewarding to see the dedication the whole Danis team put into organizing a day about the construction industry, the company, and sharing what they do with potential future members of the construction industry. 
"The engagement of the students, their interest in the construction industry, and excitement to participate was amazing. The future is bright, and I hope our time spent with them gave them an insight to the exciting and rewarding career in the construction industry," Hudepohl said. 
Building together
Is your company or organization seeking partnerships in higher education and STEM? Are you interested in sponsoring a program or starting a scholarship in the College of Engineering and Applied Science through your company?
Please contact Alina Nosal, Director of Development at alina.nosal@uc.edu or 513-630-6009.
Image featured at top: UC students at the 2021 Danis Co-op Challenge. Photo/Courtesy of Danis.
1
UC electrical engineering graduate developing future Intel chips
June 8, 2023
While earning her doctoral degree in electrical engineering at the University of Cincinnati, Megha Chitranshi focused her research on the creation of nanotube hybrid fabrics to foster a sustainable environment. Chitranshi now works as a yield engineer at Intel. Before she graduated, she was named Graduate Student Engineer of the Month by UC's College of Engineering and Applied Science.
Debug
Query for this