UC medical students express increased interest in neurosurgery
Neurosurgery Department helps students match in neurosurgery
The University of Cincinnati Department of Neurosurgery has put an increased focus on outreach to medical students, and students have taken notice.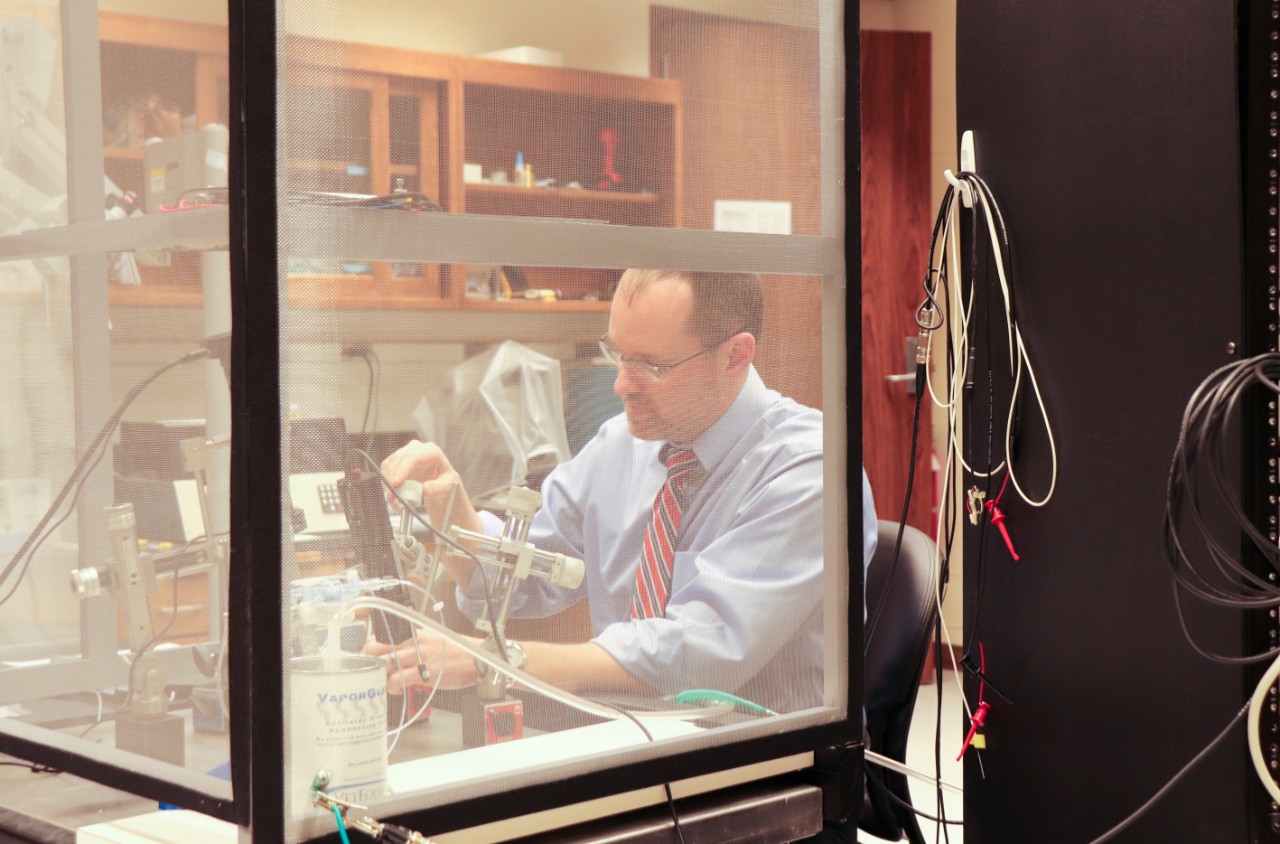 "We just had a real uptick in the interest in neurosurgery, particularly with students who are looking for research projects in the summer," said Jed Hartings, PhD, vice chair of research at the UC Department of Neurosurgery. In 2021, at least a dozen students expressed interest in assisting neurosurgery faculty in research projects. All were matched with faculty mentors.  
We have had a real uptick in the interest in neurosurgery
Jed Hartings, PhD, Vice Chair of Research
One of those students is Troy Carnwath, a second year medical student who hopes to match in neurosurgery. He won an NREF grant for his research work with UC neurosurgeon Matthew Garrett, MD, PhD.
Carnwath said he was pleasantly surprised that there were opportunities for him at University of Cincinnati College of Medicine which included his specialized interests of neurooncology and neuroscience.
"I think the opportunities are plentiful," Carnwath says, "and it depends on the student to effectively manage the time." 
Carnwath encourages his fellow medical students to take initiative if they know they want to go into neurosurgery.
"A lot of the faculty are busy; they're practicing neurosurgeons and they're not going to have time to walk you through things step by step," Carnwath said.
He recommends medical students do as much individual work on the research projects that they can.  
"Demand for research is beginning to exceed supply," says Hartings, who appreciates the increased attention in the department. "We have been making efforts among multiple fronts and these are the dividends." 
Once a medical student expresses interest in neurosurgery, Hartings meets with the student to find out their background and interests. He also likes to learn if they have more of an interest in laboratory research versus clinical research and any sub-specialty interests. He says other medical students are willing to work on just about anything in order to get their foot in the door.  
At least 10 faculty members within the department of neurosurgery are currently serving as mentors for medical students, including neurosurgery faculty at Cincinnati Children's Hospital, like Jesse Skoch, MD, and Tim Phoenix, PhD. Hartings thinks this is something that students and faculty can both benefit from.
"It really behooves our program and reputation long term if students from the UC College of Medicine are successful on matching in neurosurgery," he says. 
Featured photo at top of research pipette. Photo/Julie Forbes/University of Cincinnati.