Supporting student veterans
DAV awards largest-ever grant for UC Blue Ash student veteran scholarships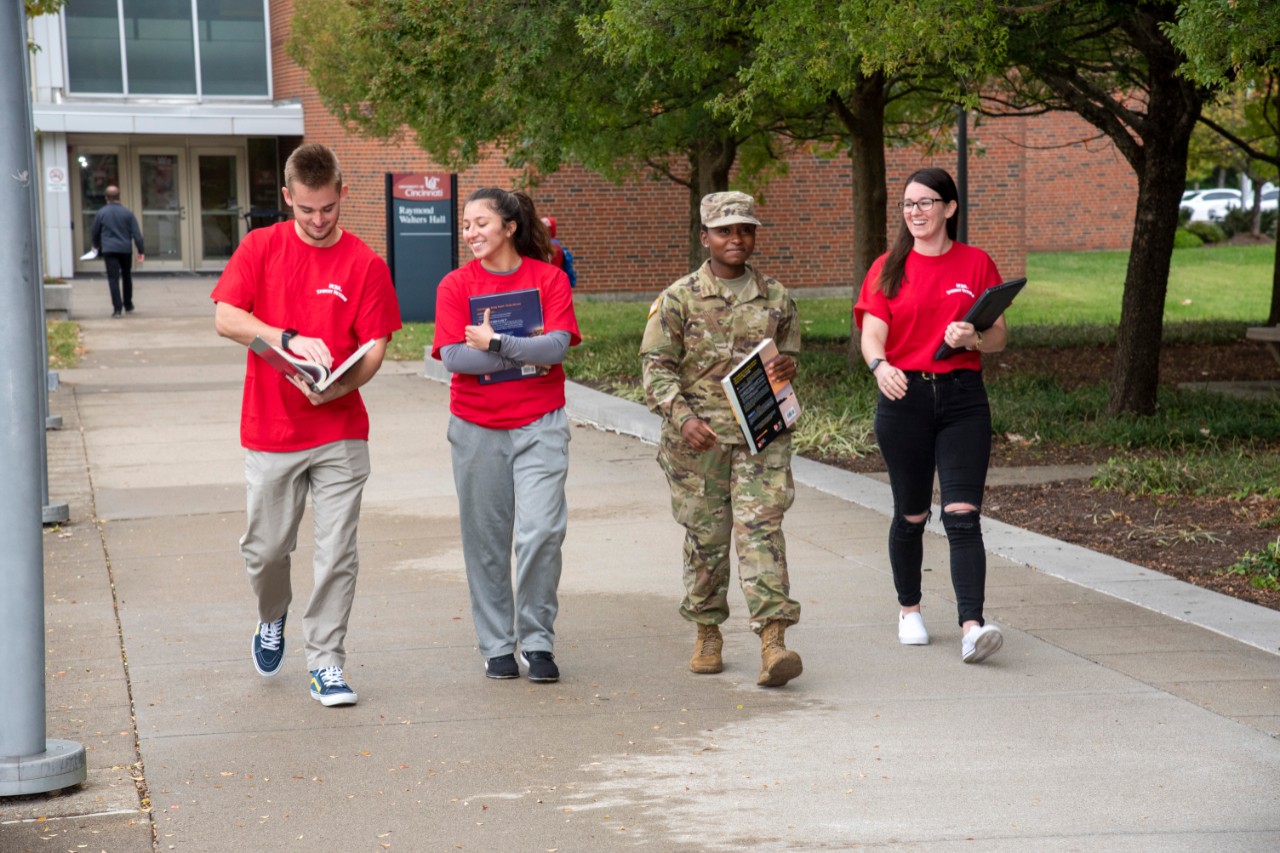 The Disabled American Veterans (DAV) organization is providing record-level support to student veterans at the University of Cincinnati Blue Ash College.
The organization recently provided its largest gift to date to the college, a $25,000 DAV Charitable Service Trust grant that will provide scholarships to deserving student veterans. Over the past five years, the DAV has provided a total of $85,000 in Charitable Service Trust grants to the college.

"The DAV continues to be an outstanding partner for our college and our students," says UC Blue Ash Veteran Affairs Manager Josh Monson. "Not all veterans qualify for full tuition coverage, so this funding is extremely important in helping them with making the transition to college and staying on track toward their professional goals."

The DAV is a nonprofit organization that provides a lifetime of support for veterans of all generations and their families, helping more than 1 million veterans in positive, life-changing ways each year. It has helped veterans receive more than $23 billion in earned benefits.

The UC Blue Ash Veteran Student Affairs office serves more than 150 UC Blue Ash students and features a Veteran Lounge on campus, as well as a new "Enlist and Enroll" program.
Learn more about the UC Blue Ash Veteran Student Affairs office.
Featured photo at top: Photo/Pete Bender.
UC Blue Ash College 
UC Blue Ash College is a regional college within the University of Cincinnati. It offers one of the best values in higher education with access to a nationally recognized UC education in more than 50 degree and certificate programs, as well as tuition that is about half of most colleges and universities. The college is located on a scenic 135-acre wooded campus in the heart of Blue Ash, Ohio. To learn more, call 513-745-5600, visit us online, like us on Facebook or follow us on Twitter and Instagram.