UC student researcher explores solutions to ADHD
Student and faculty collaboration looks at new ways to help young learners
Across the nation, learning and behavioral disorders in youth have become a critical consideration for teachers, parents, and students when contemplating how a classroom should operate. Currently, over 7.3 million students, ages 3-21, have been diagnosed with a learning disability that inhibits their ability to learn content in a traditional manner (National Center for Education Statistics, 2021). 
Specifically, students with disorders like Attention-Deficit Hyperactivity Disorder (ADHD) face problems with attention and memory due to hyperactivity. Typically, the most common treatments for ADHD have been medication and behavior therapy, contributing to about 77 percent of children with ADHD who were treated with one or both methods (CDC). There are, however, concerns about medication use as some researchers found that children with ADHD discontinued their medication use due to side effects and perceived ineffectiveness. Others also reported that behavior therapy which often requires structured sessions may be ineffective for children with hyperactivity.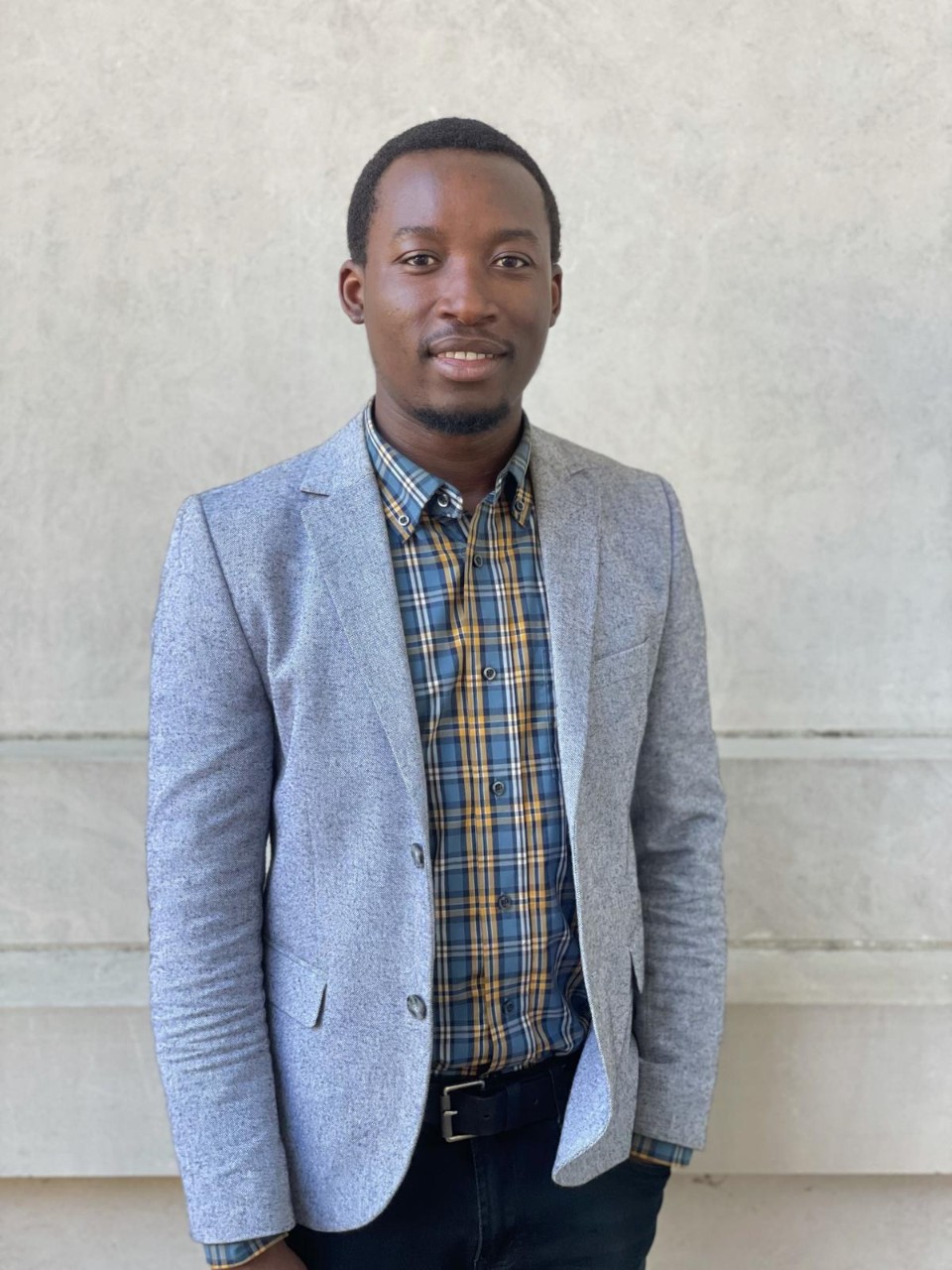 Given these concerns, Samuel Adabla, a University of Cincinnati doctoral student and a researcher at the School of Human Services, his faculty mentor, Dr. Laura Nabors, and another UC student, Katie Hamblin, made significant contribution to the ongoing search towards a more effective solution to easing the impact of ADHD. With his research interests in improving the quality of lives for children and adolescents with chronic health conditions, Mr. Adabla and his fellow researchers have examined ways to use technology to achieve this goal.
Mr. Adabla previously worked for Child Protective Services in Toledo, Ohio where he was exposed to adverse childhood experiences and the potential impacts on their quality of life. For him, protecting the younger population is a necessary effort.
Young people are part of a vulnerable population and improving their quality of life is a necessary effort. [Many] problems arise when children are faced with adverse experiences.
Samuel Adabla
After becoming interested in public health and ways to improve the wellbeing of America's youth, Mr. Adabla looked toward many universities to further his knowledge, eventually choosing the University of Cincinnati where he set out to pursue his research interest in children and adolescent's health. Specifically, Mr. Adabla and his fellow researchers began exploring education disparities, especially among students with learning difficulties such as children with ADHD.   
Mr. Adabla believes that there is a need to explore additional treatment options for children with ADHD due to the limitations of medications and behavior therapy. He shared that "Nearly 14% of children in the U.S. [at the time of the study] were diagnosed with ADHD. I asked myself: If right now we have so many [U.S. students with ADHD], what is the likelihood that if we don't do anything, these figures may increase again?"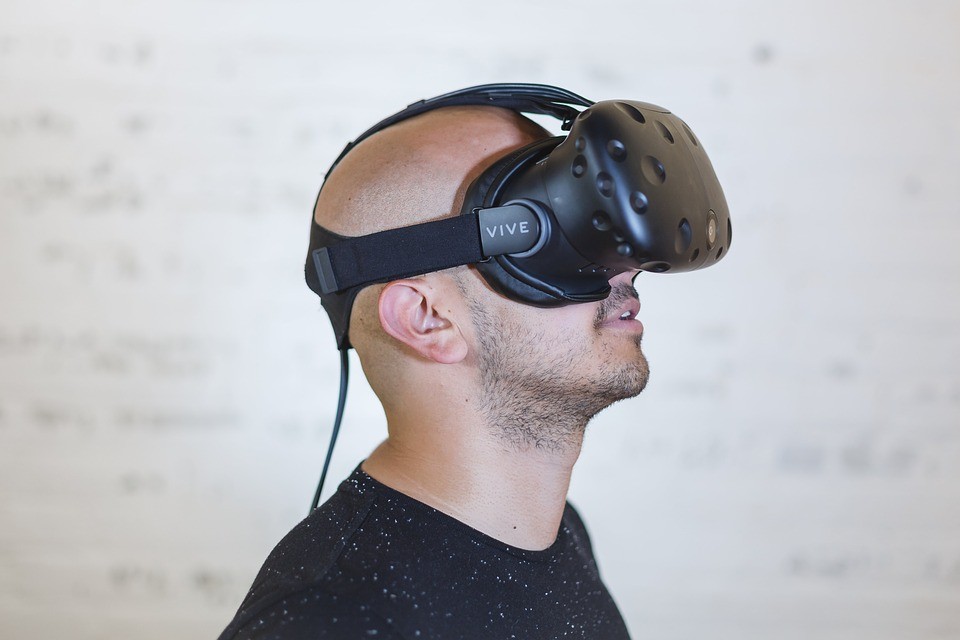 In an educational climate where the number of ADHD diagnoses continue to increase and affect the academic and social lives of children, Samuel's work contributes to finding solutions for a demographic that is desperate for alternate solutions. In 2021, Mr. Adabla and his fellow researchers published their study "A Scoping Review of Virtual Reality Interventions for Youth with Attention-Deficit/Hyperactivity Disorder." 
They analyzed studies that used virtual reality to improve the symptoms of children with ADHD. The intervention groups in the studies they examined wore head-mounted displays that exposed them to a virtual environment, often a classroom with many classroom features and a virtual teacher, an avatar, who provided instructions. Tasks performed were mostly letter or target detection, such as pressing "A" after seeing "X".
We presented visual and auditory distractions in the virtual environment to simulate real-world experiences. The control groups performed similar tasks but not in a virtual environment. They found that the performance of children in the virtual environment improved compared to the control group. Specifically, there was an improvement in their attentional skills and short-term memory compared to the control group, suggesting that virtual reality may be an alternative treatment option for children with ADHD.
Samuel and his team identified some limitations and made recommendations for future studies, including simulating environments other than classrooms, using multiple assessment methods, and providing detailed descriptions of the intervention procedures for future studies to replicate. Samuel believes that virtual reality presents promising outcomes for improving the learning experiences for children with ADHD.
There is the need for VR to augment the existing interventions [for ADHD]. VR isn't coming to replace medication and behavior therapy entirely, but instead to augment them if necessary.
Samuel Adabla
These discoveries and trials are only made possible by Samuel and his team as they avidly continue to research techniques and find practical solutions for children with chronic conditions like ADHD. He recently presented this research at the American Public Health Association (APHA), in Denver, Colorado.
Mr. Adabla also believes that an integral step of improving the symptoms of children with ADHD lies within the student's home environment, where parents play a supporting role in improving the lives of their child with ADHD. He noted that "Educational support cannot always come from the teachers, but from the parents as well. If parents can provide enabling environment and the necessary support for their child with ADHD, that could help." Samuel indicated that "The overarching goal of my research is about solving problems. Research is supposed to inform decision-making and facilitate the planning of interventions. Research is also about building knowledge and learning more about the population, but above all else, it's about serving your community."
Featured image at top/Pixabay
By Luke Bisesi
CECH Marketing Student Worker, Department of Journalism, College of Arts and Science
Impact Lives Here
The University of Cincinnati is leading public urban universities into a new era of innovation and impact. Our faculty, staff and students are saving lives, changing outcomes and bending the future in our city's direction. Next Lives Here.