Study abroad puts UC student on the map
UC alumna Angelique Kennedy-Chavannes combines English major and study abroad into career at Fodor's
Angelique Kennedy-Chavannes, a recent graduate of the Creative Writing program in the College of Arts and Sciences, has lived a well-traveled life—one that landed her an editing position for Fodor's, the well-known purveyor of travel guides. 
Kennedy-Chavannes grew up between two worlds; while she was born in the United States, both her parents were immigrants from the United Kingdom. She spent her early years bouncing between the two countries. 
"When I was 3, we moved to England to give it a shot again. Then we moved back to the United States when I was 7, but during that time, we traveled so much that it made sense for me to be a dual citizen." 
When she finally landed at the University of Cincinnati, Kennedy-Chavannes knew that travel would be a critical component of her college experience.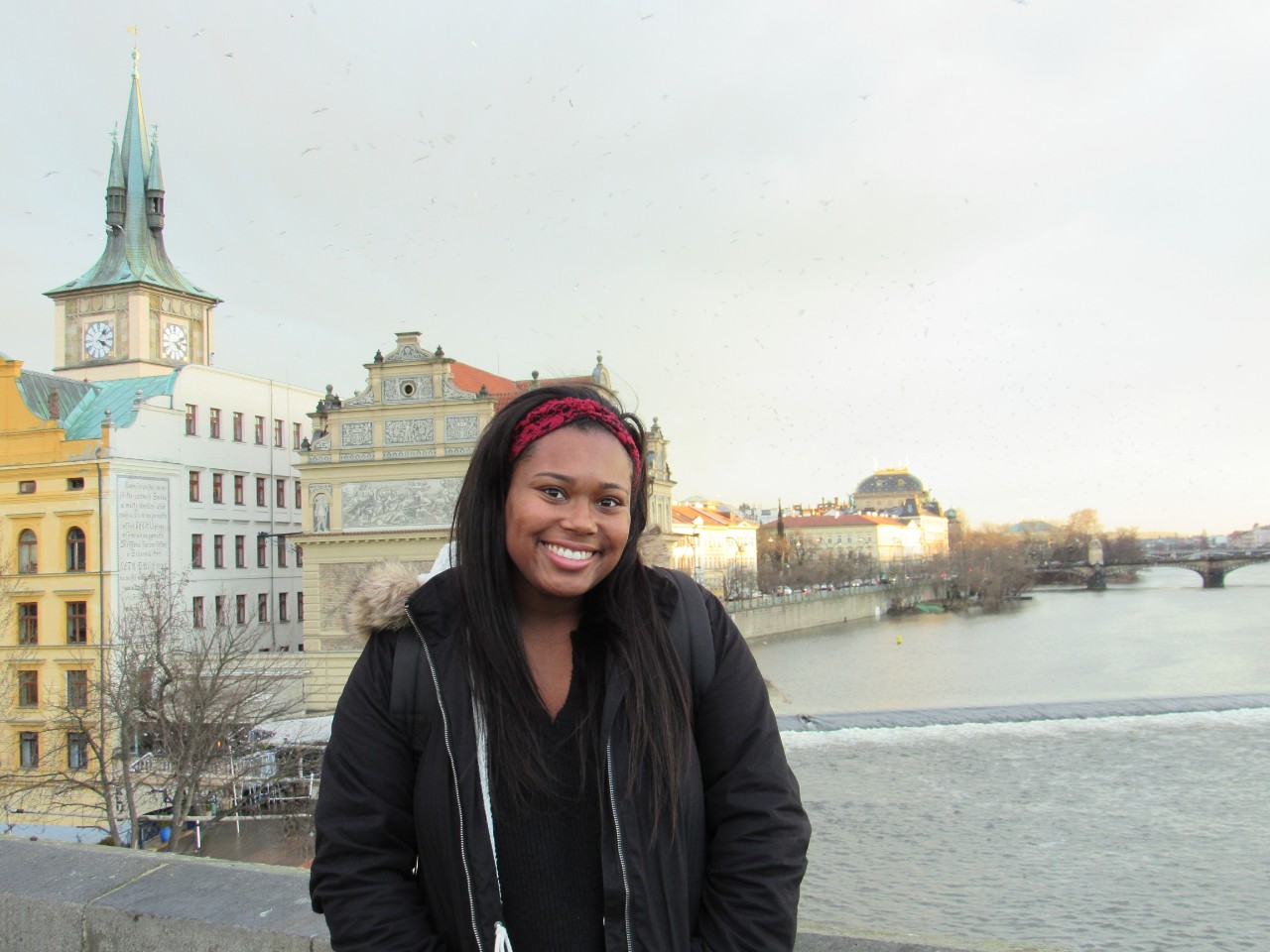 As a first-year student, Kennedy-Chavannes visited UC International with very different criteria than other students.
"I came into the study abroad office and said, 'Look, I'm a British citizen. I would like to go somewhere where I can go without getting a visa. I don't want to have to go through the visa process right now,'" she explained. "And I needed somewhere I could go as a first-year, since some programs won't allow you to go at that point." 
After careful consideration, two options emerged: studying in Pau, France or Prague, Czech Republic through UC's study abroad partner, USAC.
"I definitely wanted to spend some time in Europe and be close to my family during my college years," said Kennedy-Chavannes. "Prague ... was a little more central and easier to travel out of than Pau." 
During the experience, she knocked out general education and language coursework while also hiking the countryside and taking an impactful visit to the Auschwitz concentration camp in nearby Poland.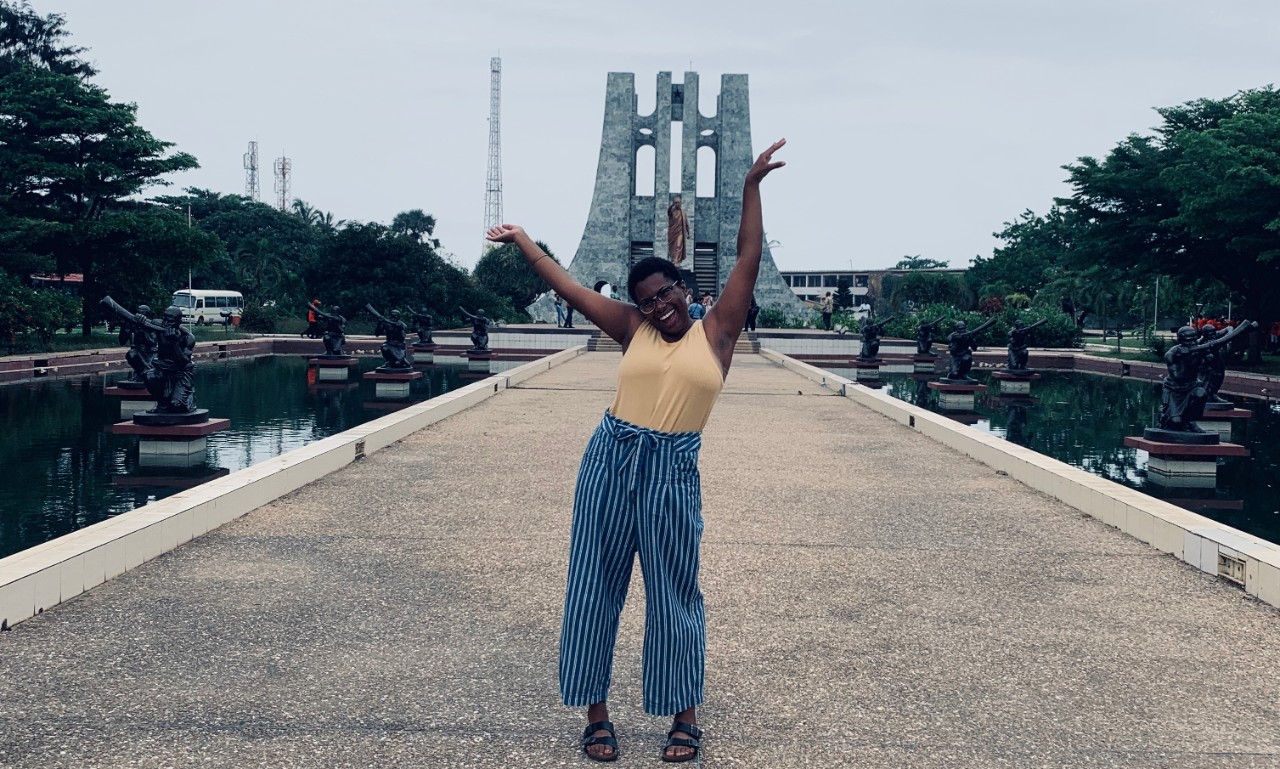 After that first study abroad experience, Kennedy-Chavannes kept searching for her next adventure. 
In the meantime, she worked for UC International as a student worker, helping process student applications to go abroad. During her work, she noticed that one program in particular—an experience in Accra, Ghana through UC's study abroad partner USAC—was going unnoticed by her peers.
"It was always the one I was most curious about—no one had been in years," noted Kennedy-Chavannes. "And I thought, 'No one has been on this trip. I need to go on this trip!' I needed the [cultural] change."
Change was exactly what happened. She noted that one course in particular, which focused on local culture in Ghana, provided the best lesson on navigating unfamiliar spaces: "In one of our assignments, the professor gave us about 50 cedi—which is less than a dollar—and told us to meet at a specific location. If we made it on time, he would buy us lunch. He wanted us to use their tro-tros, which are like old European vans retrofitted to fit a lot of people."
Kennedy-Chavannes viewed the assignment as one that gave her an advantage over her fellow students, providing her with an insider's perspective of her new locale.
"Once I figured out the tro-tros, I didn't have to use taxis," she explained. "Some of the students in the program who weren't in the class … would look at us like we were crazy—asking us if it was dangerous—but I said, 'No! It's actually really calm in there, with good music. It's a good time.'"
Kennedy-Chavannes returned from the experience with more than African literature credits—she was ready to take on the world.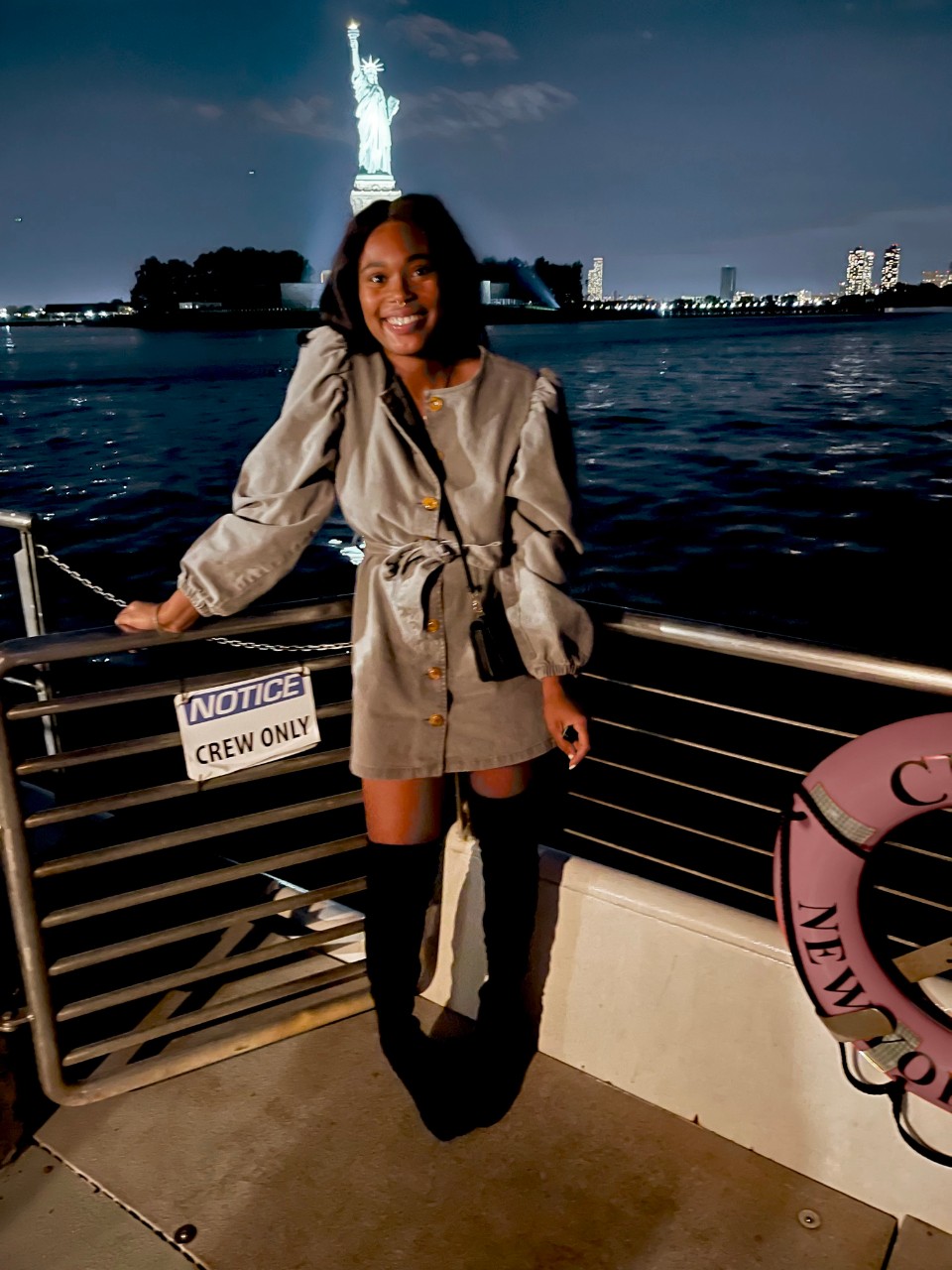 While finishing up her creative writing degree in spring 2021, Kennedy-Chavannes started searching for her first job opportunity and landed an internship in travel writing. The hardest part of the job? Coordinating meetings with her supervisor, a world away in Australia.
That position, combined with her travel know-how and skills in creative writing, made her consider travel writing and editing as a career. After months of putting in applications, Kennedy-Chavannes got a call from Fodor's, a company that specializes in print and digital travel guides.
After several rounds of interviews, Kennedy-Chavannes was offered a position as an Assistant Editor for the publishing wing of Fodor's Travel, creating annual updates to the company's famed travel guides. She acknowledged that landing the job would not have happened if she had not explored other courses within the English department.
"I took a copyediting and publishing course on a whim, and it really helped," noted Kennedy-Chavannes. "I knew exactly what to do when I got the job at Fodor's—I knew exactly what to expect from taking that one class. That's how I got hired: I had taken copyediting courses, and I'm very well-traveled." 
Going abroad gives you perspective and prepared you for whatever's thrown at you later on.
Angelique Kennedy-Chavannes, UC alumna
She also posited that her experience working in the international office provided a competitive edge, since she became used to working on projects well in advance.
"Surprisingly, I feel like this job feels very similar to my experience at UC International," she said. "We worked ahead, almost two semesters before, working on people's study abroad applications. That's kind of how we work with our books—almost a year in advance. I was in that headspace."
Several months into her job, Kennedy-Chavannes has been getting settled to a fast-paced life in New York City, learning the rhythms of book publishing and content editing. She still has her eyes on her next few locations, however—a trip to Switzerland to visit a close friend, and possibly a return to Africa.
Her biggest piece of advice for UC students: explore the world while you have the most opportune time. 
"I think it's important to travel, especially during college, because that's the point where … you can really immerse yourself in different cultures," said Kennedy-Chavannes. "[Going abroad] gives you perspective and prepares you for whatever's thrown at you later on."
All photos provided by Kennedy-Chavannes.
What will you discover when UC the World?
Prepare yourself for a global future. Whatever your program or passion, UC offers study abroad and international work experiences that will take you where you want to go. Explore the possibilities.