UC College of Nursing hires Endowed Chair in Diversity, Equity and Inclusion
The University of Cincinnati College of Nursing's newest hire is ready to build on the college's diversity, equity and inclusive excellence efforts to drive sustainable change and empower the next generation of nurses to break down barriers to health equity.
Ann Gakumo, PhD, joined the college in early October as the Greer Glazer Endowed Chair in Diversity, Equity and Inclusion (DEI). The position represents one of the first of its kind nationwide in a nursing school.
"I am dedicated to preparing the next generation of diverse nurses to be successful and empowering them to reach their fullest potential," Gakumo says. "If we as individuals can work together and take collective ownership of DEI initiatives, this can have a huge impact on addressing health disparities that exist for underrepresented populations."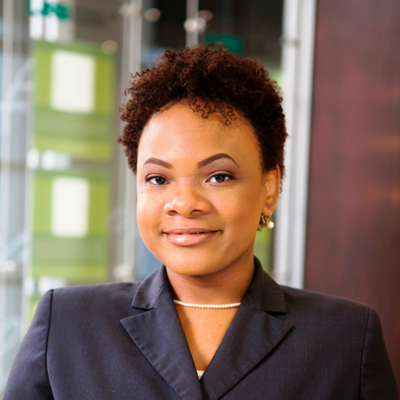 Gakumo holds a program of research focused on developing and testing literacy-based approaches to improve health disparities in African Americans living with HIV. She has been involved in multiple interdisciplinary research projects funded by the Agency for Healthcare Research and Quality, the Robert Wood Johnson Foundation and the National Institute on Minority Health and Health Disparities, among others, as well as provided her expertise to nationally funded programs to identify strategies in teaching health literacy topics and linking patient-centered outcomes to medical and staff workforce education.
Gakumo's endowed chair position is named for Glazer, the college's dean emeritus. During her nine-year decanal tenure, which ended in June, Glazer strove to create an inclusive college environment, diversify the nursing workforce and address health inequities in the Greater Cincinnati region through innovative pipeline programs, admissions practices, research and faculty and staff initiatives. Gakumo will carry forward this spirit of inclusive excellence.
"Raising awareness of health inequities and having cultural humility is important, but the time is now to translate this into action and sustainable change," Gakumo says. "It won't happen overnight, but I'm in it for the long haul."
1
Ongoing quest for justice a life-changer for all parties
December 7, 2023
The Ohio Innocence Project and its student fellows, past and present, recently marked 20 years working to exonerate the wrongfully convicted. OIP co-founder and director Mark Godsey, as well as past OIP fellows and Cincinnati Law alumni, Eric Eckes, Law '08, and Simar Khera, Law '15, spoke about their shared experience and its life-changing impact.
2
Lindner student named to Schwarzman Scholars class of 2024-25
December 7, 2023
Carl H. Lindner College of Business student Lance Entsuah, BA '24, recently earned admission to the prestigious Schwarzman Scholars program that offers a one-year, fully funded master's degree program in global affairs from Tsinghua University's Schwarzman College in Beijing, China.
Debug
Query for this