UC renews cooperative agreement with U.S. Air Force
Five-year renewal could mean $49M in research funds
The University of Cincinnati and the U.S. Air Force have renewed their cooperative agreement that could mean up to $49 million in research funds. This is the second renewal of the cooperative agreement dating back to 2010.
The relationship between UC and the Air Force goes back to 2005 with the establishment of the Centers for Sustainment of Trauma and Readiness Skills (C-STARS) at University of Cincinnati Medical Center.
C-STARS offers training for military medical personnel in the areas of trauma and critical care. One of only three programs of its kind in the nation, C-STARS was created to enable Air Force health care providers to refresh their skills by working side-by-side with their civilian colleagues treating trauma and critical care patients. University of Cincinnati Medical Center was chosen to sponsor C-STARS thanks to its national reputation as a teaching hospital and the high volume of trauma and critical care patients treated each year.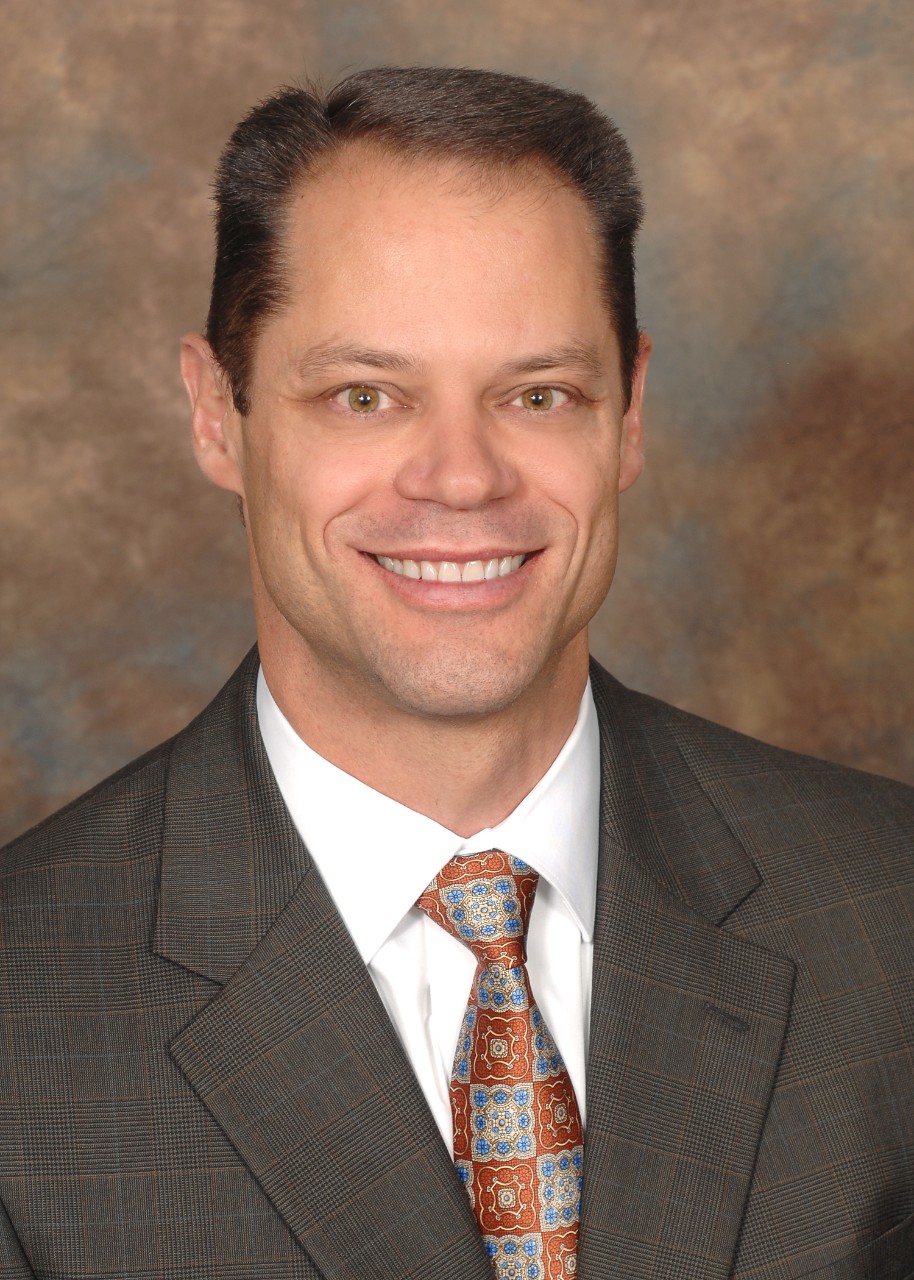 "The initial cooperative agreement in 2010 for $15 million came about because we had such a solid partnership with the Air Force through C-STARS, and we had really proven ourselves that we can respond to the needs of the Air Force with regards to research," says Alex Lentsch, PhD, senior associate dean of faculty development and vice chair for research in surgery and professor in the UC College of Medicine. "They might ask how burn patients respond to aeromedical evacuation and we would model that and answer the questions that they had."
Lentsch says the work UC provides for the Air Force has grown over the years because of the mutual trust that has developed.
"We told them early on, we will not take your money for the sake of taking your money to study something that doesn't answer your question," Lentsch says. "If we don't think we can answer that question, we'll tell you and we have been true to our word. We know what we can do in surgery, for example, which is where most of this research is directed. If it's something that can be handled by anesthesiology or neurology, we'll reach out to our colleagues here before we give them a response."
The funds are coming from Wright-Patterson Air Force Base near Dayton, Ohio, through the research laboratory there. According to Lentsch, C-STARS is a direct active-duty platform for the Air Force. No direct money comes to UC for that, what UC gets is free labor in the form of Air Force trauma surgeons who are at UC to train civil air patrol members. They stay updated on their trauma skills by working as a physician in the emergency department or in the operating room at University of Cincinnati Medical Center.
"The Air Force personnel interact with UC residents and med students," Lentsch says. "From that standpoint, they are like faculty members. They're training UC residents, fellows, medical students, just like our other faculty. They are providing the same job as our trauma surgeons or anesthesiologists or neurosurgeons or whatever their background is."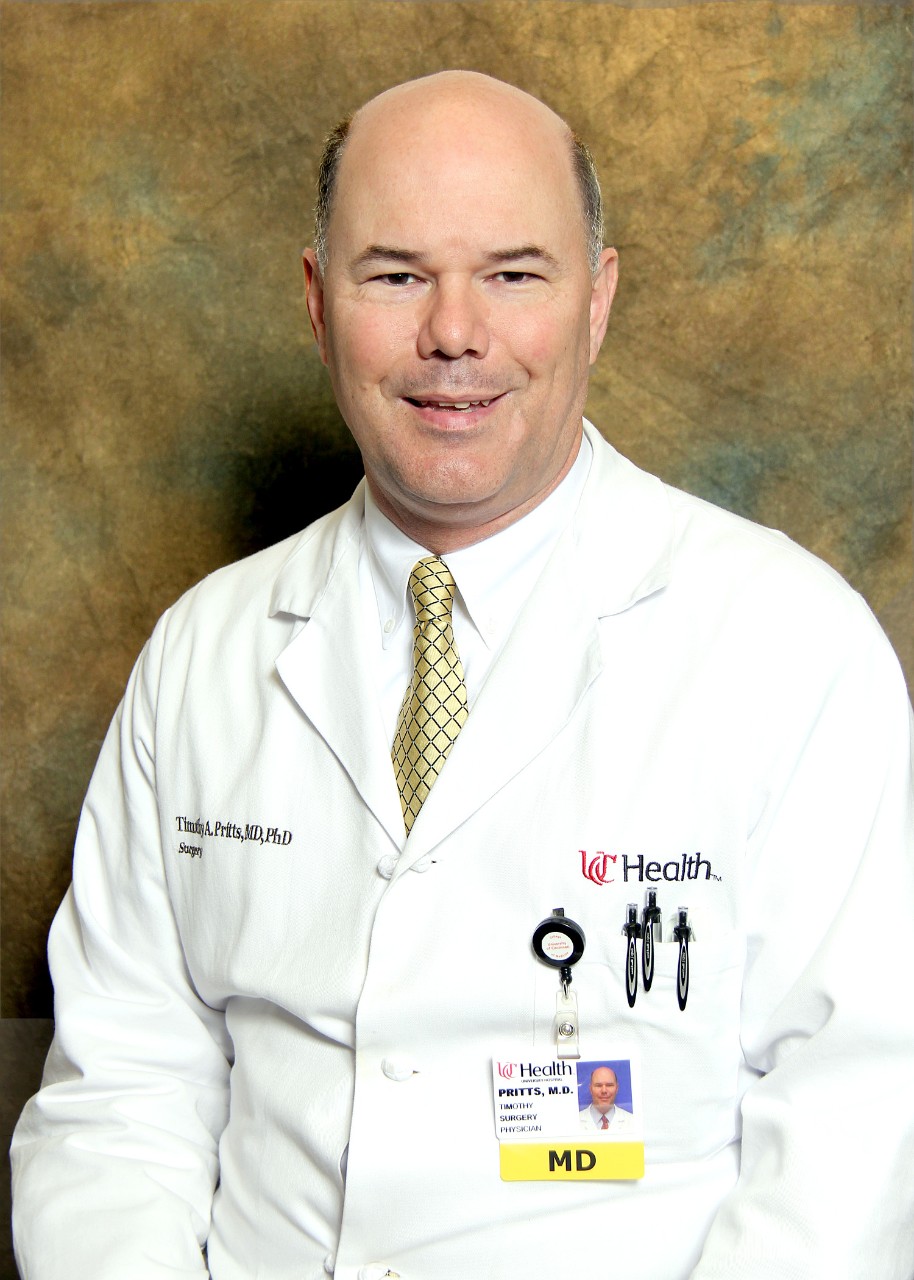 An example of the ongoing relationship between UC and the U.S. military came in July 2017 when the then Surgeon General of the U.S. Army, Lieutenant General Nadja West visited the C-STARS simulation lab at University of Cincinnati Medical Center. 
"If we don't get this right—taking care of our wounded at the point of injury and training those who might be in the position to do that—then it really doesn't matter what else we get right," said West. 
The renewal further affirms the outstanding and mutually beneficial ongoing relationship between the UC College of Medicine and the U.S. Air Force, according to Timothy Pritts, MD, chief of the Section of General Surgery and professor in the Division of Trauma, Critical Care and Acute Care Surgery in the Department of Surgery at the UC College of Medicine.
"The UC Institute for Military Medicine brings together military personnel, clinical faculty and proactive scientists in the pursuit of translational research efforts centered on trauma and critical care," says Pritts. "Our teams bring unique perspectives to the treatment of severely injured military and civilian personnel. Our goal is to continue to develop knowledge and new technology and techniques to bring outstanding, cutting-edge care to both the wounded warrior and those injured closer to home." 
An example of work done in the first cooperative agreement was the Air Force questioning the timing of getting seriously wounded soldiers to care. The thinking was that those soldiers need to be removed from the war theater as quickly as possible. Using a research altitude chamber at UC, it was determined through research on models that head-injured specimens exposed to air medical evacuation developed a secondary injury to their brains. If they stayed on the ground for an extra day or two, they didn't.
"As a scientist, a lot of things you come up with are clearly discovery based and they're fascinating from a scientific perspective, but a lot of times they don't have impact clinically or they might but it takes decades before your little contribution actually means something," says Lentsch. "The questions that the Air Force are asking are really immediate needs and they take information at all levels, even if it's from models, and make assessments to determine if it is applicable to their servicemen and servicewomen. Our work has provided important data, from equipment testing to pre-clinical studies, that have changed their clinical protocols and had a direct, positive impact on saving the lives of our warriors. Some of these same practices have saved our friends and neighbors here in the Cincinnati area when they were treated here at UCMC."
The renewed five-year agreement became effective on Sept. 1, 2021.
Lead image of former Surgeon General of the Army Lt. General Nadja West/Colleen Kelley/UC Creative + Brand
Next Lives Here
The University of Cincinnati is classified as a Research 1 institution by the Carnegie Commission and is ranked in the National Science Foundation's Top-35 public research universities. UC's medical, graduate and undergraduate students and faculty investigate problems and innovate solutions with real-world impact. Next Lives Here.
1
WVXU: UC study examines hesitancy to treat childhood anxiety...
February 3, 2023
The University of Cincinnati's Jeffrey Strawn and Jeffrey Mills and Cincinnati Children's Hospital Medical Center's Angela Scott joined WVXU's Cincinnati Edition to discuss a recent study examining hesitancy to treat childhood anxiety with medication.
3
WVXU: After decades of efforts, researchers hope they're closer...
February 2, 2023
It has been more than 40 years since five patients in California developed symptoms of a mysterious disease. The virus that causes AIDS was identified a few years later, and a blood test for HIV became available in 1985. In the 1980s and early 1990s, contracting HIV was practically a death sentence. Nothing seemed to stop the virus from attacking a patient's immune system and progressing into AIDS. And while there are now treatments that can render the virus undetectable in a patient's bloodstream, a cure for HIV has been elusive. WVXU's Cincinnati Edition explored the history of AIDS and the latest on treatments, with one of the featured experts being Carl Fichtenbaum, MD, of the Division of Infectious Diseases at the UC College of Medicine.
Debug
Query for this