10 must-see things on your UC campus visit

When you tour the University of Cincinnati's campus, there are a few buildings that you should be sure to visit. With 14 colleges spanning 253 acres, Cincinnati offers a unique combination of an urban, pedestrian-friendly campus atmosphere, with all of the amenities and benefits of being located in a major metropolitan city.
If you're visiting for the first time, use this guide to get the most out of your campus visit:
1. Your college's main academic building
Have an idea of what you'd like to study in college? Be sure to visit the main building for that academic college. For example: Marketing and business majors will want to explore the Carl H. Lindner Hall, which houses the College of Business. The new state-of-the-art facility overlooks Sigma Sigma Commons and serves as a hub for our business students, faculty and the Greater Cincinnati business community.
Your college's academic building is where you will likely spend a majority of your time in classes during your college journey, so it's a great time to get familiar with the space. Visit the classrooms, lecture halls and other college-specific amenities and start picturing yourself as a Bearcat.
2. Take a stroll down MainStreet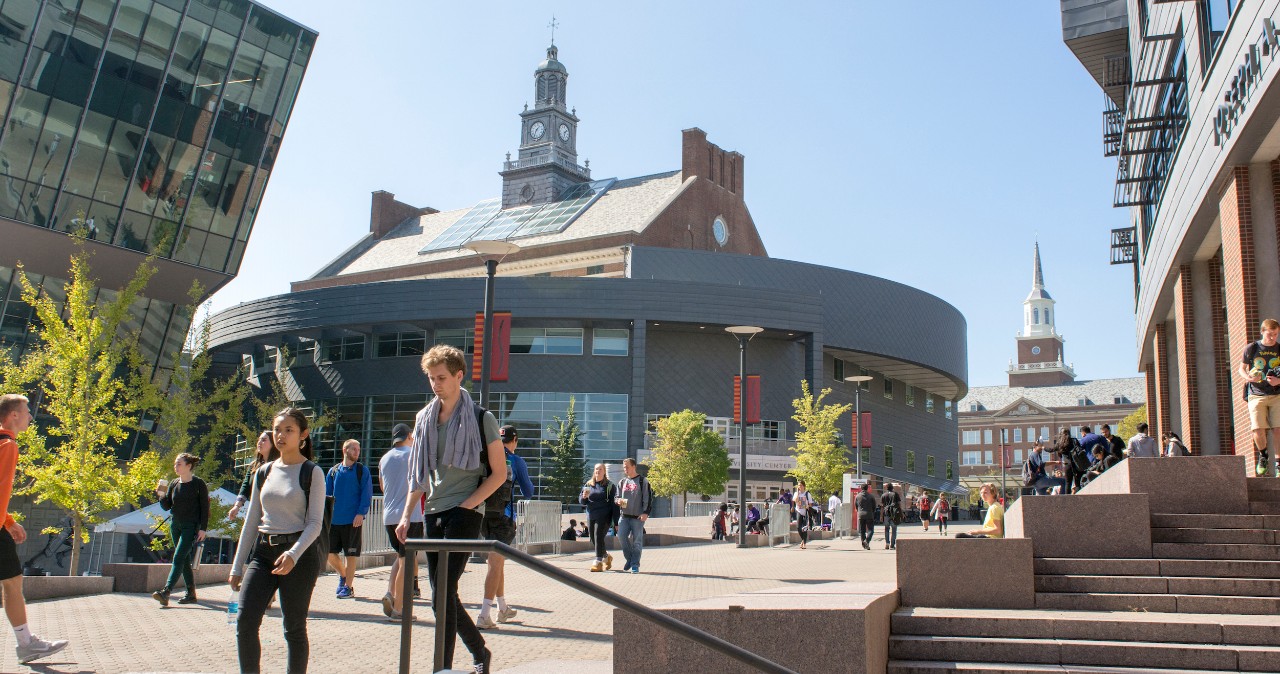 MainStreet is the heart of campus. Here you'll experience pivotal events like Welcome Week's Student Organization Fair, Bearcats Fridays and the Homecoming Parade. Walking down MainStreet will give you iconic views of Cincinnati's award-winning campus architecture. Did you know The New York Times called it "the most ambitious campus design program in the country"? MainStreet begins at University Pavilion and passes through the middle of campus, extending to University Avenue.
3. Tangeman University Center (TUC)
The heart of campus, Tangeman University Center is many students' go-to for its study spaces with comfy furniture accompanied by ample electrical outlets, as well as meeting rooms, a food court and even a cinema!
Over 80% of incoming freshmen, plus many returning students, choose to live in one of UC's residential halls. It makes it easier to get to class, meet new people, get involved in clubs and take advantage of all the resources and excitement on campus. Each residence hall is unique and offers different amenities and layouts.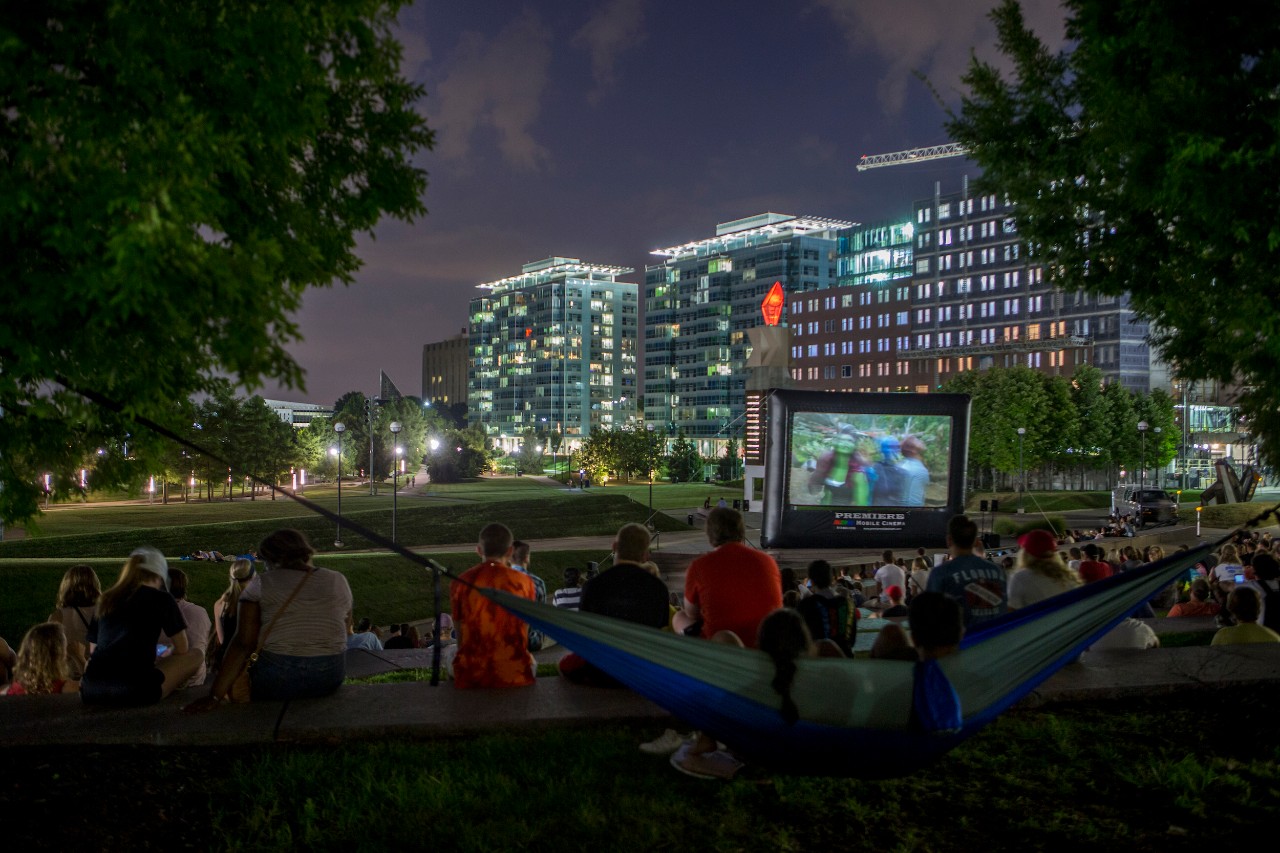 The largest green space on campus, Sigma Sigma Commons is a popular gathering spot for students, and the site for many events throughout the year — concerts, festivals and tailgating for Bearcats football. Featuring an amphitheater and the campus pathway system, Sigma Sigma Commons represents a campus crossroads and marquee meeting place. During the warmer months, you'll find students studying, hammocking or playing games.
6. Campus Recreation Center (CRC)
College isn't all about breaking a mental sweat. We know that movement and recreational activities help improve mental and physical health while keeping you balanced and reducing fatigue. Our Campus Recreation Center is consistently named one of the best in the nation, and you'll see why, with over 21,000 pounds of lifting weights, an indoor track suspended in the air, six basketball courts and three swimming pools. Consider yourself an adventure seeker? Conquer the top of our two climbing walls. However you prefer to break a sweat, you'll find it everything you need to stay on top of your physical health at the Campus Rec Center.
7. Popular photo-op spots
We know that once you step foot on campus, you'll fall in love with everything UC has to offer. You know what they say: "Pics or it didn't happen." On our main Uptown campus, students have multiple go-to photo locations to capture their visit. The top two? The 15-foot Bearcat Statue outside of Fifth Third Arena and standing at the middle of Historic Nippert Stadium in the heart of campus.
Follow us on social at @uofcincy prior to your visit and be sure to tag us in your photos so we can welcome you to Bearcats Nation!
8. Steger Student Life Center
Alongside TUC, Steger Student Life Center is part of the university campus' main pedestrian walkway, MainStreet. It's a hub for student activities, identity organizations, the Student Wellness Center and more. With over 500 clubs and organizations to choose from, there's something at UC for everyone to find their community: from cultural and academic clubs to intramural sports or fraternity and sorority life.
9. Short Vine and Calhoun Street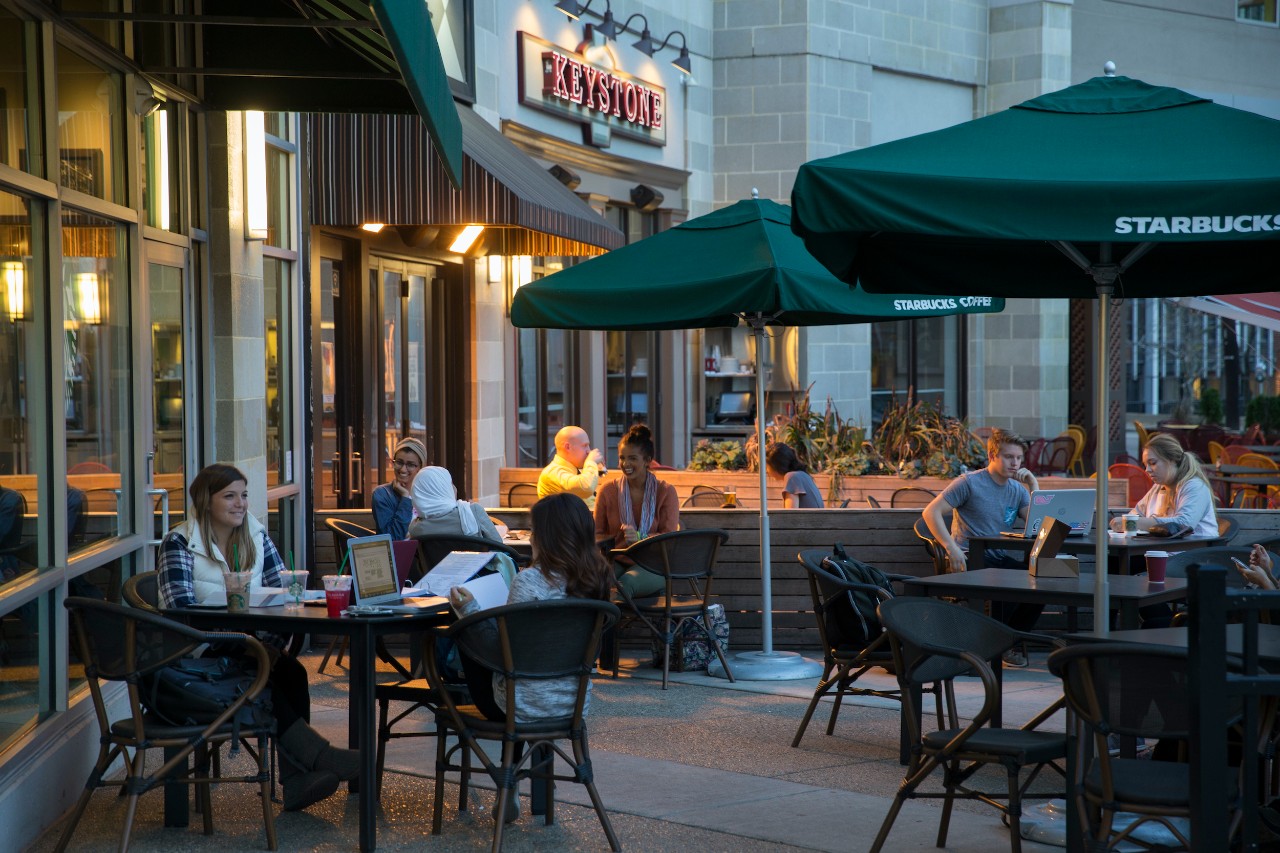 During your visit, you should take the opportunity to grab lunch at one of our surrounding restaurants located on Short Vine or Calhoun Street, two go-to streets for food, shopping and entertainment. A few of our favorite options include Keystone, a Cincinnati-area staple that features a dozen different varieties of mac and cheese, or Pieology, a build-your-own pizza spot with unlimited toppings.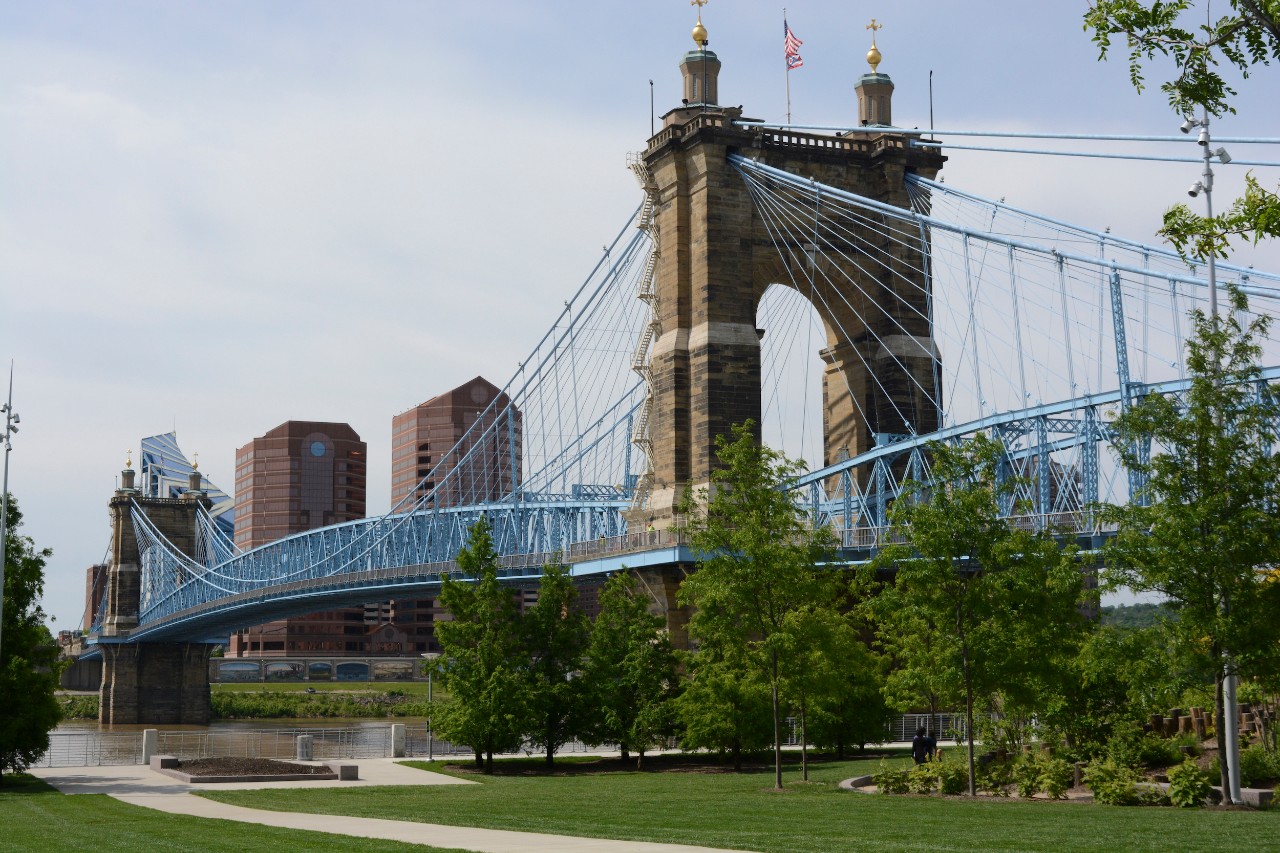 If you're coming from out of town to visit Cincinnati, we always recommend scheduling some extra time into your day to explore the city. One of the perks of being a Bearcat is that you get the best of both worlds: a unique college campus and the benefits of living in a major metropolitan city. The city of Cincinnati has something for everyone, but here are a few of our favorite sights to see:
Cincinnati Zoo and Botanical Garden
Just minutes from campus, you will find the world famous Cincinnati Zoo & Botanical Garden, which welcomes more than 1.5 million visitors per year and is home to 500 animal and 3,000 plant species. Visit our local celebrity Fiona the Hippo and be sure to stop by and see Lucille, our real, live Bearcat mascot.
Take a walk down any street downtown and you'll likely come across a larger-than-life mural. Cincinnati ranks as the No. 2 city for street art by USA Today's 10Best and has more than 180 public murals throughout the city.
Our riverfront green space offers incredible views of the Ohio River and features bench swings, an interactive water fountain and plenty of walking and biking trails. USA Today's 10Best recently ranked Smale Park in the top 5 for best riverwalks in the nation. Here, you'll also find a statue commemorating notable UC alumna and civil rights pioneer, Marian Spencer.
Featured image at top of TUC clocktower/Andrew Higley/UC Marketing + Brand
Schedule your visit
Ready to learn more about Life as a Bearcat? Explore these 10 iconic spots above and so much more.