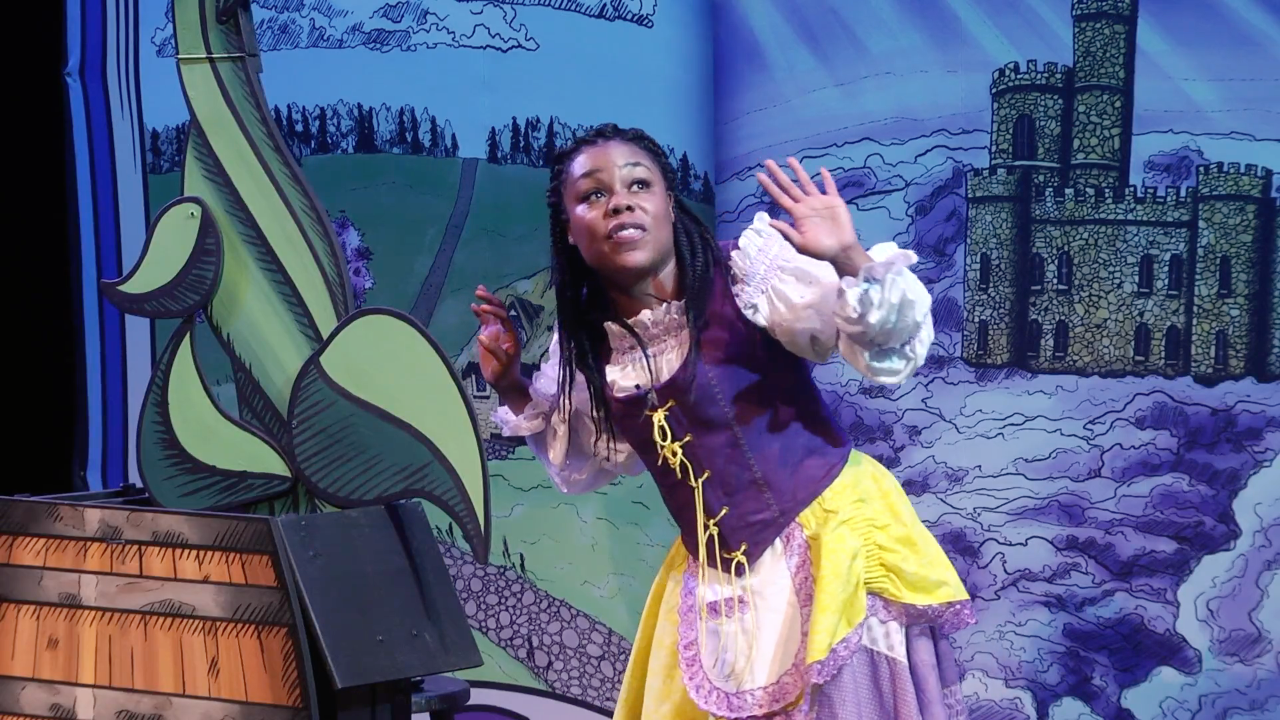 Calico Children's Theatre returns to UC Clermont
Community arts program announces 2022 season
After a two-year pandemic pause, Calico Children's Theatre at UC Clermont once again will offer public performances for the 2022 season.
On Nov. 4 at 7 p.m., the college will feature "Jacqueline and the Beanstalk," performed by the Children's Theatre of Cincinnati and recommended for children in pre-kindergarten through fourth grade. The story focuses on Jacqueline, sister of fairytale favorite Jack, who must overcome her village's stereotypes about the abilities of girls and help her family. The audience follows Jackie on a one-woman journey up the beanstalk as she shatters stigma to discover what she's capable of.
Then on Dec. 8 at 7 p.m., UC Clermont will host "A Madcap Christmas Carol," performed by Madcap Puppets and adapted by Dylan Shelton. The show is recommended for children in kindergarten through fifth grade and is a humorous retelling of the classic Charles Dickens' tale, featuring giant puppets and new twists.
Nikki Vargas, UC Clermont associate director of marketing and community arts, is thrilled the college can welcome the community and local schoolchildren to campus again to experience live theater.
"The pandemic changed our ability to meet face-to-face, but our mission to bring arts education to our community never wavered," Vargas said. "We brought digital show titles to local schools the past two years, and now we are beyond excited to see the return of families to our theater stage this November."  
Started in 1987, Calico Children's Theatre is a UC Clermont initiative that aims to provide high quality entertainment for families with young children. All performances are approximately one hour long and held on the UC Clermont campus in Krueger Auditorium, Snyder Building, 4200 Clermont College Drive, Batavia, Ohio. Visit ucclermont.edu/community-arts for more information and to purchase tickets.