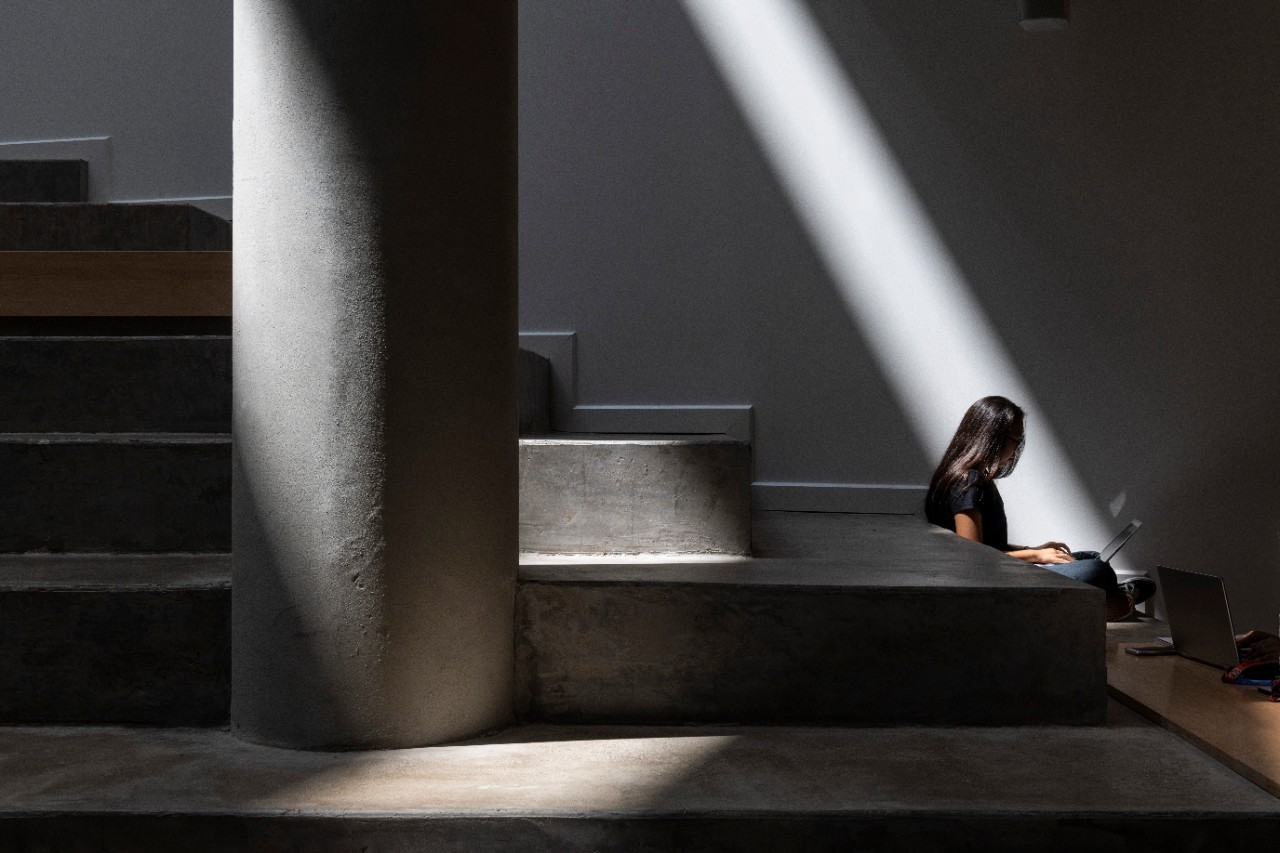 Mental health at Lindner: Meeting a nationwide crisis head-on
Students balance rigorous academic demands as faculty and staff provide awareness, understanding
This is part one of a two-part series examining mental health at the Carl H. Lindner College of Business.
There is no ignoring the burgeoning mental health crisis sweeping across America's college campuses. Study after study shows that students are increasingly anxious, depressed and are experiencing at least one mental health issue.
According to the American Psychological Association, a Healthy Minds study — which collected data from 373 campuses — indicated that more than 60% of college students met the benchmark for at least one mental health problem during the 2020-21 school year.
A Boston University study conducted from 2013 through 2021 that involved 350,000 students at 300 campuses revealed a 135% increase in depression, a 110% increase in anxiety and a doubling in the number of students who met the criteria for one or more mental health problems from 2013 to 2021.
Additionally, the World Health Organization estimates that one in seven 10 to-19 year olds experience "mental health conditions," but these issues remain "largely unrecognized and untreated."
Students are stressed out and burned out. But they also are aware that reaching their lofty aspirations, as well as the inherent demanding nature of college, requires resilience and a problem-solving mindset.
At the Carl H. Lindner College of Business, multiple courses, plus a faculty- and staff-driven learning community, aim to spread awareness and cultivate a culture of understanding to alert affected students to resources available to them within Lindner and at UC.
Balancing needed preparation and stress
College is the onset of a host of positive and negative experiences. Teenagers from all corners of America and the globe become the best of friends. A new world of learning is opened to eager young minds craving a challenge. But college also is a gateway to unknown responsibilities and social and emotional learning curves — all encountered without daily, in-person interaction from parents, guardians or familiar support groups for the first time. The weight of that realization can be met with newfound mental health issues.
University learning also is meant to be challenging. For example, Lindner's First-Year Experience immerses students in an experience-based curriculum designed to be demanding and meet the needs of accomplished students. Business leaders drop by classrooms. Co-ops with Fortune 500 companies are attainable and study abroad opportunities abound. Lindner's curriculum is in part crafted to prepare students for the often-stressful demands of a career in business.
Daniel Peat, a management assistant professor-educator and PhD candidate, is an instructor for BA 3080 (Design Thinking, Inclusion & Ethics in Business) and MGMT 3080 (Management), a pair of management courses.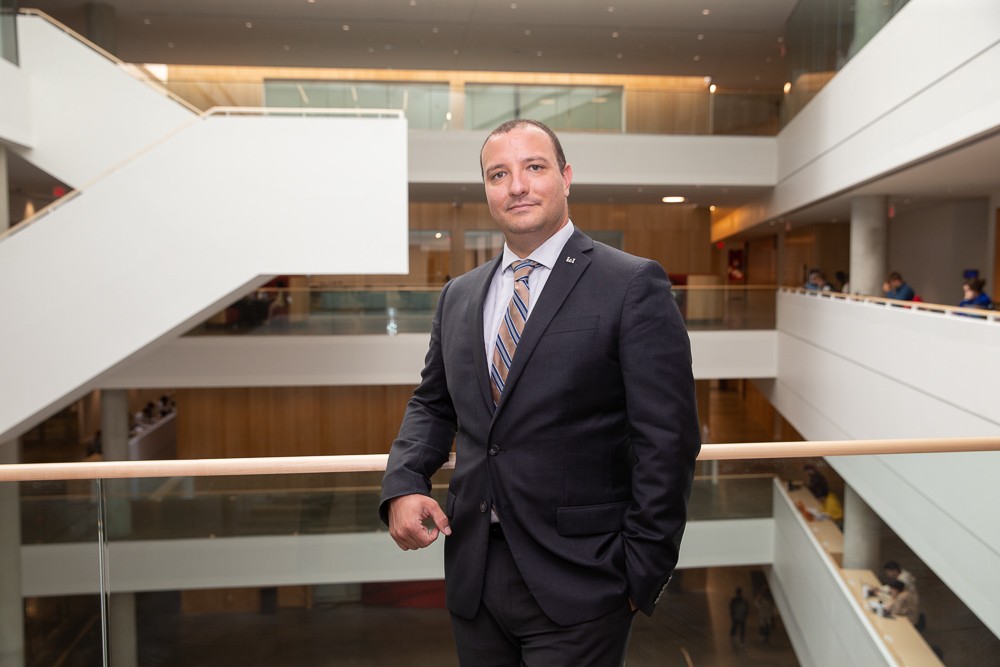 A Brigade Engineer Office in the Army Reserves, Peat's research on the stigma encountered by military veterans in the workplace recently was published in the International Journal of Human Resource Management.
"There is research that backs up that business students have to make decisions faster than other career fields. A lot of business fields have high levels of stress, which is why we incorporate stress into the curriculum," Peat said. "I think this should be (done for) any career field or any class. Part of the conversation should be, 'These are the major stressors in the field, and this is what you have to be prepared to see.' I think business students recognize that the business world is highly stressful and that it's constantly changing."
BA 3080 and MGMT 3080 have helped Lindsey Jones, BBA '23, realize that communicating freely and with vulnerability about stress and anxiety is a healthy habit to form.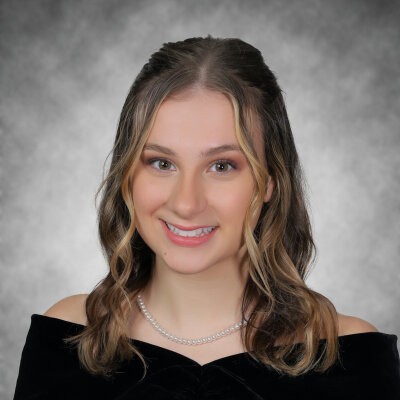 "It's OK to speak about the struggles of having a lot on your plate, and being really busy and bogged down with work and different conflicts in your life. And being able to talk to people about it and have other people talk to you about it," said Jones, a marketing major. "Especially if your close friends are going through something and maybe you don't agree with them, they still should be able to talk to you and you should still be able to be there for them — even if you don't necessarily agree with the situation they have put themselves in.
"[Overall], being open, honest and understanding different peoples' point of view on mental health and stress."
Despite interacting with high-achieving peers and being cognizant of accolades handed out to Lindner alumni, Eiji Maruishi, BBA '24, believes his drive to succeed comes from his personal standards.
"I think it's more intrinsic motivation than extrinsic motivation. I think everyone has their own career path," said Maruishi, a marketing major who also has taken BA 3080 and MGMT 3080. "I use those people as motivation, but at the end of the day, I do think it's me putting pressure on myself, and it's not necessarily an (unmanageable) amount of pressure that I'm facing. I want to be doing better for myself and succeed for all the people who have put me where I'm at — the people who have given me opportunities and taken chances on me."
There is research that backs up that business students have to make decisions faster than other career fields. A lot of business fields have high levels of stress, which is why we incorporate stress into the curriculum.
Daniel Peat, management assistant professor-educator
During the 2021 spring semester — when UC courses were fully online — Peat was meeting with a small group of BA 3080 students discussing the challenges of mental health in the workplace when a student began crying.
"I sent her an email afterwards saying, 'I'm so sorry, I didn't mean to open up whatever that was to make you cry,'" Peat recalled. "She wrote back a very long, very sweet email that basically said she wasn't crying because she was upset talking about it. She was crying because she never felt comfortable talking about it any other time on campus.
"Having that experience of being able to talk about that with her teammates was liberating for her."
Community of practice conclusions
Sarah Jernigan, senior academic adviser, undergraduate programs, is also a PhD candidate whose dissertation topic is on mental health for international students in higher education. Jernigan strives to incorporate mental wellness discussions into the courses she teaches and often has conversations with students she advises. In the past, Jernigan has struggled with anxiety, depression and suicide ideation.
"I believe it's vital to destigmatize mental health and to craft a culture where anyone feels comfortable and confident expressing their mental health. When I was an undergraduate student, I used to hide a lot of my mental health struggles," Jernigan said. "As I've aged, I've recognized the necessity of being open regarding my mental wellness, both to be true to myself, but also vulnerable with others. Vulnerability encourages transparency, which in turn can lead to important conversations surrounding mental wellness."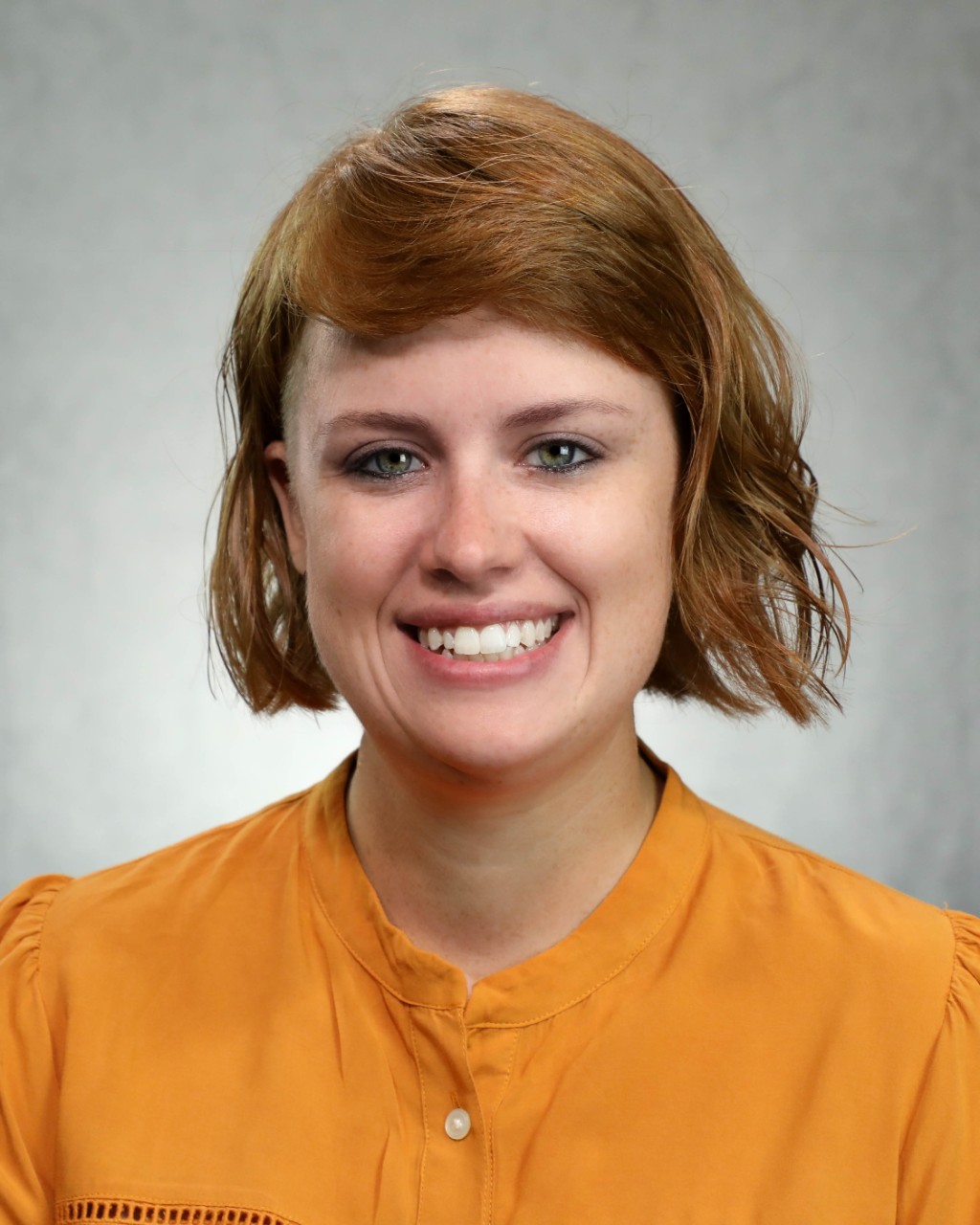 Jernigan was also the co-facilitator of recent Mental Health Curriculum Community of Practice (CoP) that included Lindner faculty and staff. The objective of the Mental Health Curriculum CoP was to theorize ways to embed mental health within the curriculum and present methods to faculty and staff on how to implement mental health within their classrooms or during student meetings.
Both external and internal factors can be attributed as primary stressors for students, according to Jernigan.
"Externally, college can be a peak time to prescribe pressures on students: to get the best co-op, attain a high GPA, join extracurriculars, search for leadership opportunities, etc. While I value hard work and achievements, I think we sometimes place too strong a value on these areas," Jernigan said. "Internally, we are our own worst critics. We constantly say things to ourselves that we would deem too harsh to speak to another person. Countless times, I've heard students say that they aren't good enough or they feel stressed regarding obtaining the perfect job after college. I think both the university and students themselves acquire unnecessary tensions towards attaining an unachievable level of perfection."
The CoP concurred that the differences between stress and other more challenging mental health concerns (e.g., anxiety, depression, suicide ideation, etc.) are nebulous to define.
"It is not up to a faculty or staff member to make the determination on the seriousness of a mental health concern — they should rather defer to experts in mental wellness," Jernigan said.
Featured image: A student sits in Lindner Hall. Photo by Alex Fradkin Photography. Part two of this series addressed student stress and burnout, coping mechanisms, resiliency and mental health resources.
Mental Health Resources
If you are a student in need of mental health support, first know that your struggles do not make you weak or an outlier. You are not alone. Second, there are multiple resources available to assist you, notably UC's Counseling and Psychological Services.