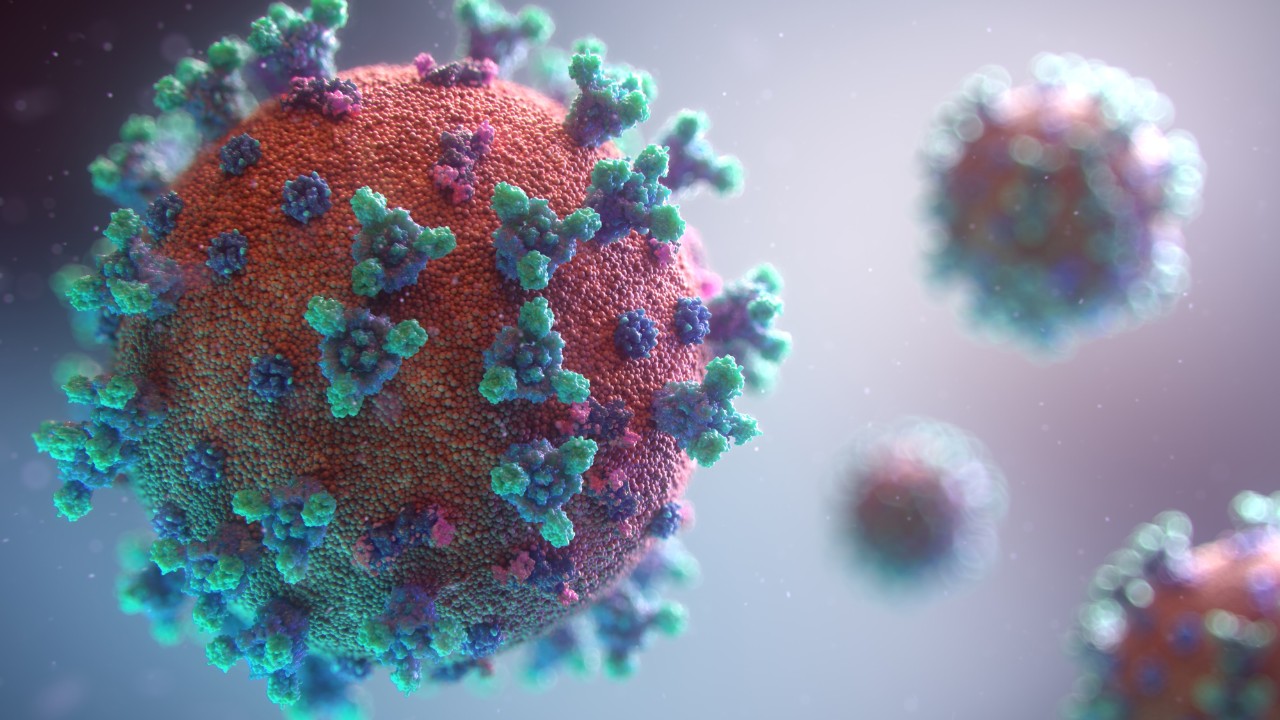 Study examines immunotherapy's effect on COVID-19 outcomes
UC's Wise-Draper co-leads research published in JAMA Oncology
A new study led by a University of Cincinnati researcher provides more clarity on how immunotherapy treatment for patients with cancer affects COVID-19 severity.
The University of Cincinnati's Trisha Wise-Draper, MD, PhD, is co-corresponding author of the research published Nov. 3 in JAMA Oncology.
Wise-Draper said there have been mixed reports prior to this research on how immunotherapy treatment for cancer affects COVID-19 outcomes. Since immunotherapy treatments weaken patients' immune systems and make them immunosuppressed, it was thought that immunotherapy may predispose cancer patients to worse COVID-19 disease.

"This research was focused on understanding the effects of immunotherapy and immunosuppression on cancer patients with COVID-19 and COVID-19 outcomes," said Wise-Draper, associate professor of medicine in the Division of Hematology/Oncology, section head for Medical Oncology in UC's College of Medicine, Head and Neck Center of Excellence co-leader and a UC Health physician. 
The researchers analyzed the data of 12,046 patients reported to the COVID-19 and Cancer Consortium registry, a multi-institution registry of patients with COVID-19 and a current or past invasive cancer diagnosis. This was the largest cohort of data for cancer and COVID-19 patients studied to this point.
"We reviewed patients with cancer, those that had baseline immunosuppression and those that were treated with immunotherapy prior to getting COVID-19," Wise-Draper said. 
In addition to death rates, Wise-Draper said the research team analyzed the severity of COVID-19 disease by metrics including if patients were admitted to the hospital, required oxygen or required treatment in the intensive care unit.
"The most important finding is that although those treated with immunotherapy alone did not have an effect on COVID-19 disease outcomes, those that had baseline immunosuppression and were treated with immunotherapy had worse outcomes with COVID-19," Wise-Draper said.
Patients who had baseline immunosuppression that were treated with nonimmunotherapy treatments, such as chemotherapy, also had worse COVID-19 outcomes, but to a lesser extent than those treated with immunotherapy. Those who had received COVID-19 vaccinations were found to have less severe COVID-19.
The results suggest immunotherapy treatments are relatively safe to use for patients without preexisting immunosuppression, even during peaks of the pandemic. Further research could provide more insights by evaluating patient outcomes based on specific types of immunotherapy treatments, the study authors state.
Roman Jandarov, PhD, associate professor of Environmental and Public Health Sciences in the UC College of Medicine, is a co-author of the study.
Wise-Draper received support for this research from the National Center for Advancing Translational Sciences of the National Institutes of Health (Grant No. 2UL1TR001425-05A1). The funding sources had no role in the writing of the manuscript or the decision to submit it for publication. 
Next Lives Here
The University of Cincinnati is classified as a Research 1 institution by the Carnegie Commission and is ranked in the National Science Foundation's Top-35 public research universities. UC's graduate students and faculty investigate problems and innovate solutions with real-world impact. Next Lives Here.
1
UC COVID-19 studies awarded $425K
April 15, 2020
Understanding that time was of the essence in combating this highly infectious disease, UC and its College of Medicine's Office of Research conducted a rapid review and distribution of $425,000 in novel pilot grants to researchers, focusing on eradicating the disease.
2
Educational breast cancer event focuses on empowerment
Event: November 3, 2018 9:00 AM
"Beyond Breast Cancer: The Path to Empowerment" is an educational event for breast cancer survivors, their families and the community; it will be held from 9 a.m. to 3 p.m. Saturday, Nov. 3, at the Kingsgate Marriott Conference Center, 151 Goodman Drive.
3
Yahoo News: Five Black UC faculty members receive National...
September 8, 2020
Five African-American researchers and healthcare professionals on UC's medical campus have received sizable grants from the National Institutes of Health during the past 18 months. The faculty members were interviewed by WCPO to help showcase innovation and the diverse voices and perspectives they bring as the healthcare community attempts to ease health disparities in communities of color in Cincinnati and beyond.
Debug
Query for this