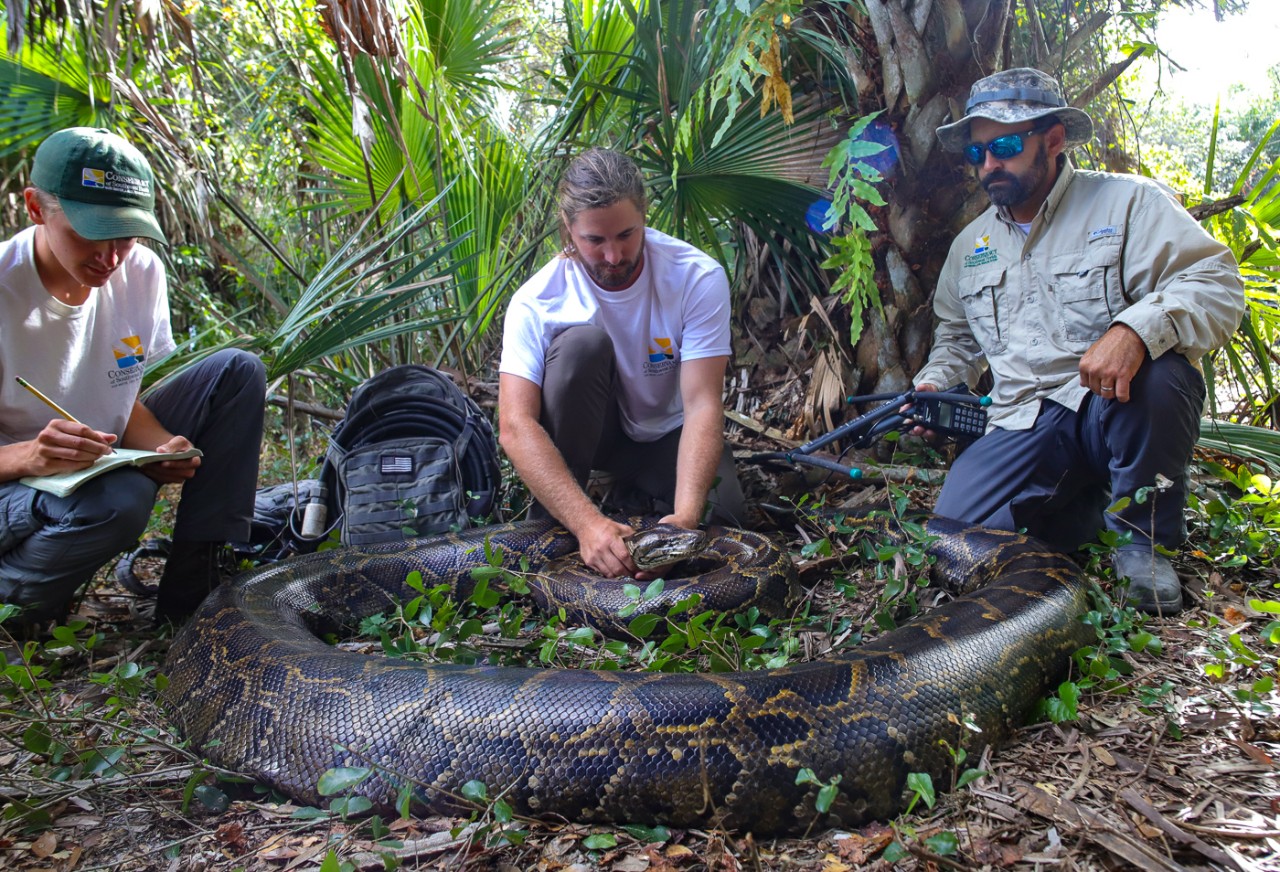 UC biologist explains how big snakes sometimes can be deadly
People magazine turned to a University of Cincinnati biologist to help explain the threat posed by large constricting snakes like the 22-foot-long reticulated python that killed and consumed a woman in Indonesia in October.
A search team found the woman's remains inside a snake on a rubber plantation where she worked.
Snake expert Bruce Jayne, a professor of biological sciences in UC's College of Arts and Sciences, told People magazine that big constricting snakes rarely prey on people, particularly adults.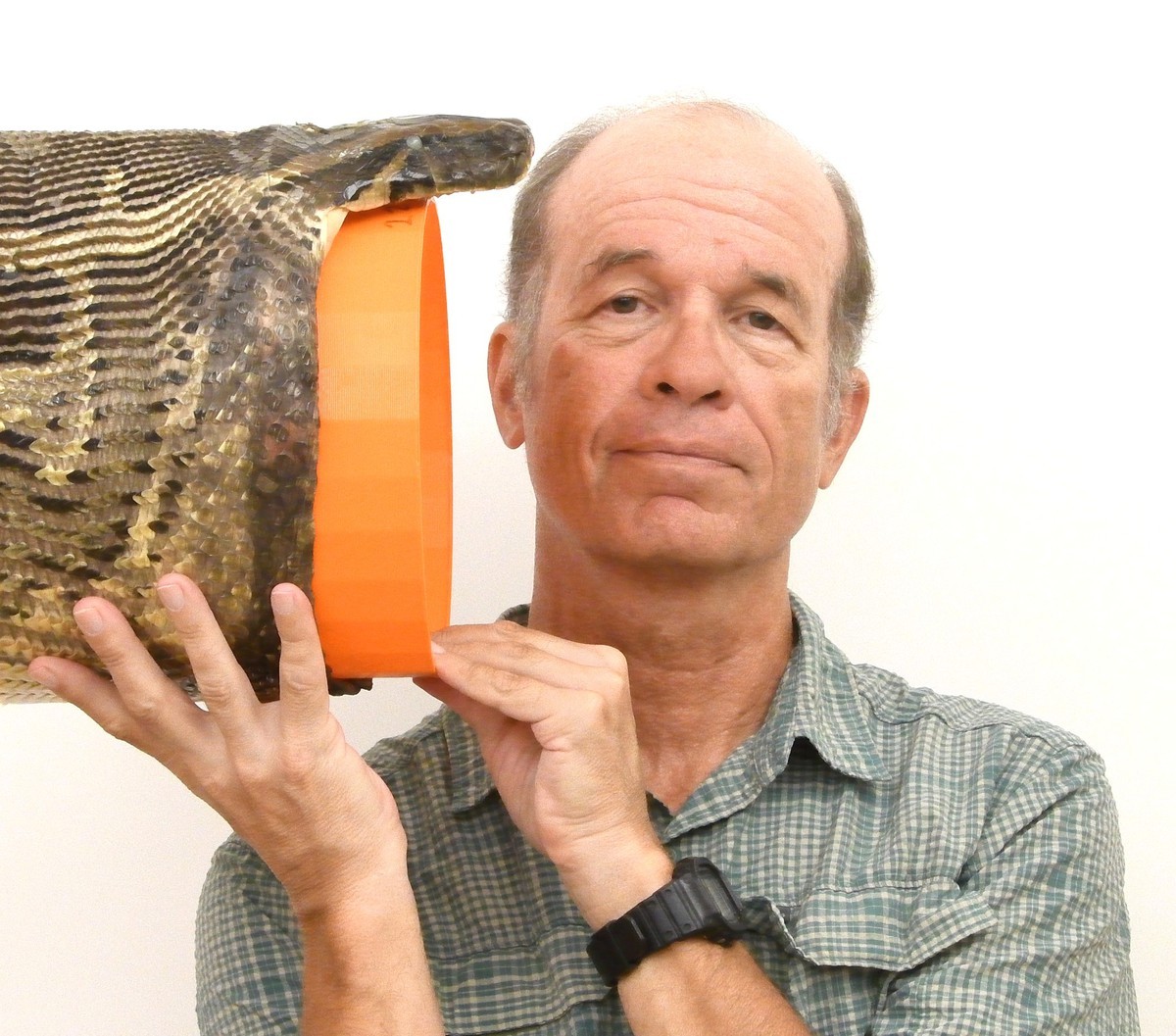 First, he said, few pythons and anacondas get big enough to pose that kind of deadly threat to an adult.
"It takes pythons a long time to attain these enormous sizes," Jayne told People. "As a result, there are actually very few of these really, really large pythons."
True to their name, Jayne said, constrictors bite their prey and wrap their large, powerful coils around it. The snake's coils constrict their prey's blood flow, causing cardiac arrest, Jayne said.
Jayne recently examined how Burmese pythons can swallow enormous prey such as full-grown deer. He discovered that they evolved super-stretchy skin between their lower jaws that allows them to consume prey up to six times larger than similarly sized snakes.
His study was published in September in the journal Integrative Organismal Biology.
Jayne said people should not fear snakes, which are unfairly maligned in many places they are found.
"People have terribly exaggerated fears of snakes that are not well-founded," he told People.
Read the People magazine story.
Featured image at top: Ian Bartoszek, right, science project manager for the Conservancy of Southwest Florida, captures a 215-pound Burmese python in Everglades National Park. Photo/ Conservancy of Southwest Florida
1
UC offers new social justice, Latin American studies degrees
October 7, 2020
University of Cincinnati students can now enroll to earn a Bachelor's degree in two new humanities programs: Social Justice, and Latin American, Caribbean and Latinx Studies, offered through UC's College of Arts and Sciences.
2
UC to host symposium on socially just community research
Event: March 5, 2021 9:30 AM
On Friday, March 5, The Cincinnati Project (TCP) will host its seventh-annual symposium titled "The Art and Science of Socially Just Community Partnered Research," sponsored by UC's College of Arts and Sciences and The Taft Research Center. Director of the Center for Culture-Centered Approach to Research and Evaluation (CARE) Mohan Dutta will deliver the keynote speech. Based in New Zealand, CARE is a global organization dedicated to developing community-based solutions for social change, advocacy and activism, inspired by the conviction that health is a human right. Founded in 2016, TCP unites researchers from UC's College of Arts and Sciences with community partners to benefit marginalized communities in Cincinnati, tackling economic, race, gender and health issues. Past TCP research has focused on high eviction rates in Hamilton County, resulting in city legislation to protect the rights of renters through an eviction prevention plan. In addition to the keynote speaker, the symposium will include discussion panels from area organizations such as Housing Opportunities Made Equal (HOME), the Urban League of Greater Southwestern Ohio, the Center for Closing the Health Gap, and UC faculty researchers. Topics will include ways in which community-based research can be conducted in socially just ways, in order to benefit the communities it is designed to serve. The symposium will be held virtually via Zoom from 9:30 a.m. to 1:30 p.m., and is free and open to the public. For more information or to register, please visit The Cincinnati Project.
3
UC student body leaders use platform to empower others
October 28, 2021
University of Cincinnati student body leaders have taken on a full slate of undergraduate activities, including classes, studies, Bearcats games and leading student government for UC. Elected as president and vice president earlier this semester, the students set to work delivering on their platform of diversity and inclusion, sustainability, campus spirit, mental health and accessibility.  Initiatives so far include a Mental Health Advocacy Week, a career-ready clothing drive and civil discourse training.
Debug
Query for this