Cincinnatus Presidential Scholar Taylor Daugherty finds joy in all aspects of campus life
First-year computer science major awarded prestigious scholarship
Enthusiasm is uplifting. Freshman Taylor Daugherty exudes Bearcat enthusiasm when she speaks of attending the University of Cincinnati and receiving the Cincinnatus Presidential Scholarship.
"It's such a blessing to be able to have this scholarship. I love it here. I love the people. Everybody," says Daugherty, a computer science major in UC's College of Engineering and Applied Sciences.
The cornerstone scholarship program for UC, Cincinnatus provides more than $22 million in renewable scholarships to the brightest and most promising incoming first-year students in all academic disciplines.
Ten Presidential Scholarships of $94,000 are awarded annually to academically competitive students (estimated $23,500 per year covers full tuition, fees, room, board and a book allowance).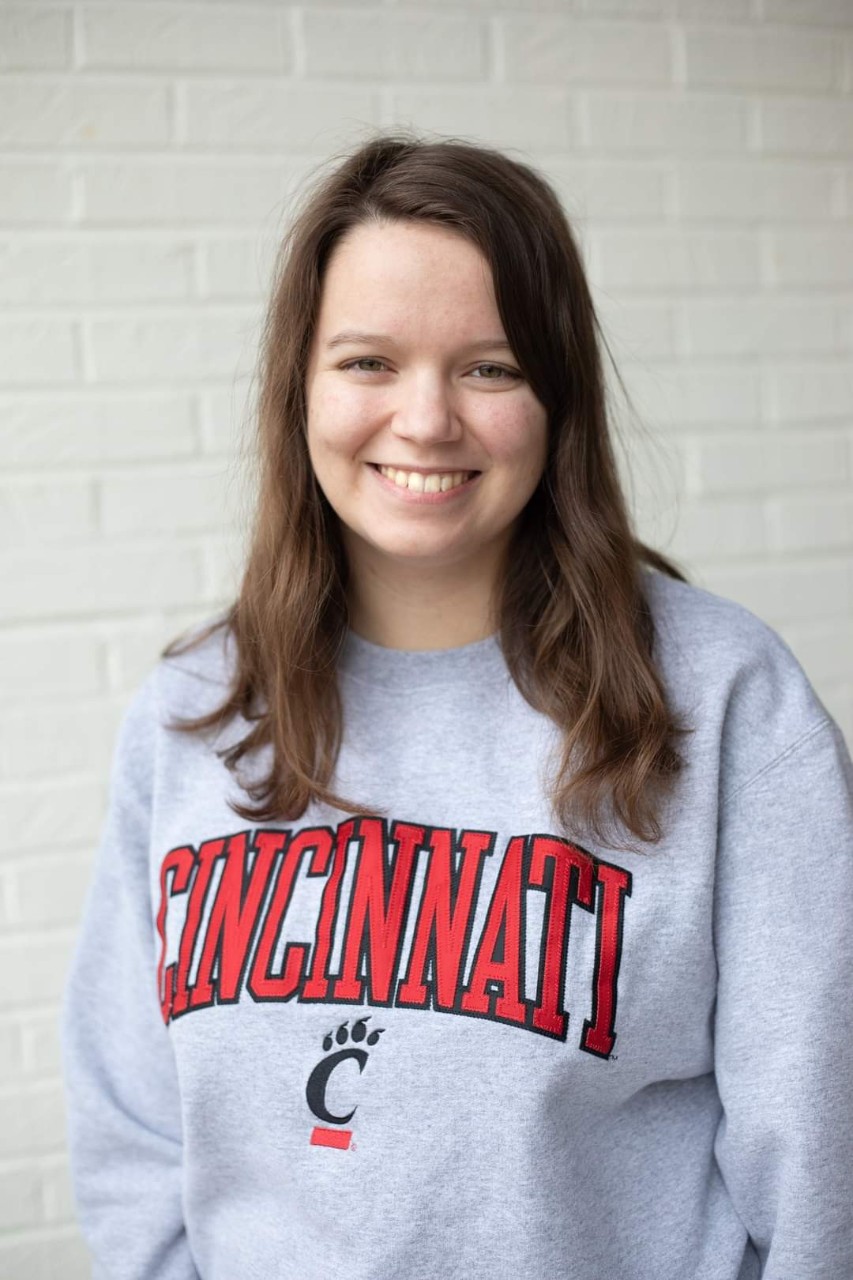 Daugherty, from Union, Kentucky, graduated from Randall Cooper High School in 2022 with a 4.0 GPA (4.5 weighted). Her interest in computer science, she says, came from taking an introductory and Advanced Placement computer science course there. 
She says she learned a deeper level of understanding computer science in the AP course, but also saw the obvious: that there are few women in the field. "The only two women in the class were me and the teacher."
Instead of feeling diminished, she says she felt empowered.
"It really taught me how to become confident and make sure that I'm heard, even when it's a little difficult."
The specific field of computer science she is most interested in, she says, is software coding; and she has already received kudos for her abilities. In 2021, she competed in the VEX Robotics competition, where teams are charged with building and programming a robot. Her team won the Excellence Award, out of 10,000 entrants from more than 75 countries, and went on to win additional competitions.
Although Daugherty describes herself as "an introvert," she is thriving in her classes and in the Marian Spencer residence hall , where her floor is mostly occupied by other engineering students.
"The professors are amazing. I've made a couple of friends, and the friends I have made have been really great."  
For now, she's just taking it all in and continuing with the skills — self-discipline and time management — that got her to UC and to a scholarship.
The campus views, however, can be distracting: "Being able to walk around Nippert Stadium is just amazing!"
Featured photo at top provided by Taylor Daugherty.
Become a Bearcat
Whether you're a first-generation student or from a family of Bearcats, UC is proud to support you at every step along your journey. We want to make sure you succeed — and feel right at home.
1
Engineering students showcase capstone projects at CEAS Expo
May 6, 2022
Graduating engineering undergraduates from the University of Cincinnati's College of Engineering and Applied Science gathered for the inaugural CEAS Expo in April to showcase their senior capstone projects to more than 500 attendees, including faculty, staff, alumni and industry representatives. The event, organized by the college and CEAS Tribunal student government, was held in downtown Cincinnati at the Duke Energy Convention Center.
Debug
Query for this