'Empowered to drive innovation'
New class of Stanford University Innovation Fellows named at UC
Four students from the University of Cincinnati have been named University Innovation Fellows (UIF).
This program, run by Stanford University's Hasso Plattner Institute of Design, involves students from universities across the globe who are nominated by faculty and administrators and selected through an application process annually. This is the second year that UC students have participated.
UC fellows from the 2022 class include:
Cara Baah-Binney, mechanical engineering, College of Engineering and Applied Science, 2025

Jamie Dee, industrial design, College of Design, Architecture, Art, and Planning, 2024

Lance Entsuah, economics, Carl H. Lindner College of Business, 2024

Dillon Patel, chemical engineering, College of Engineering and Applied Science, 2024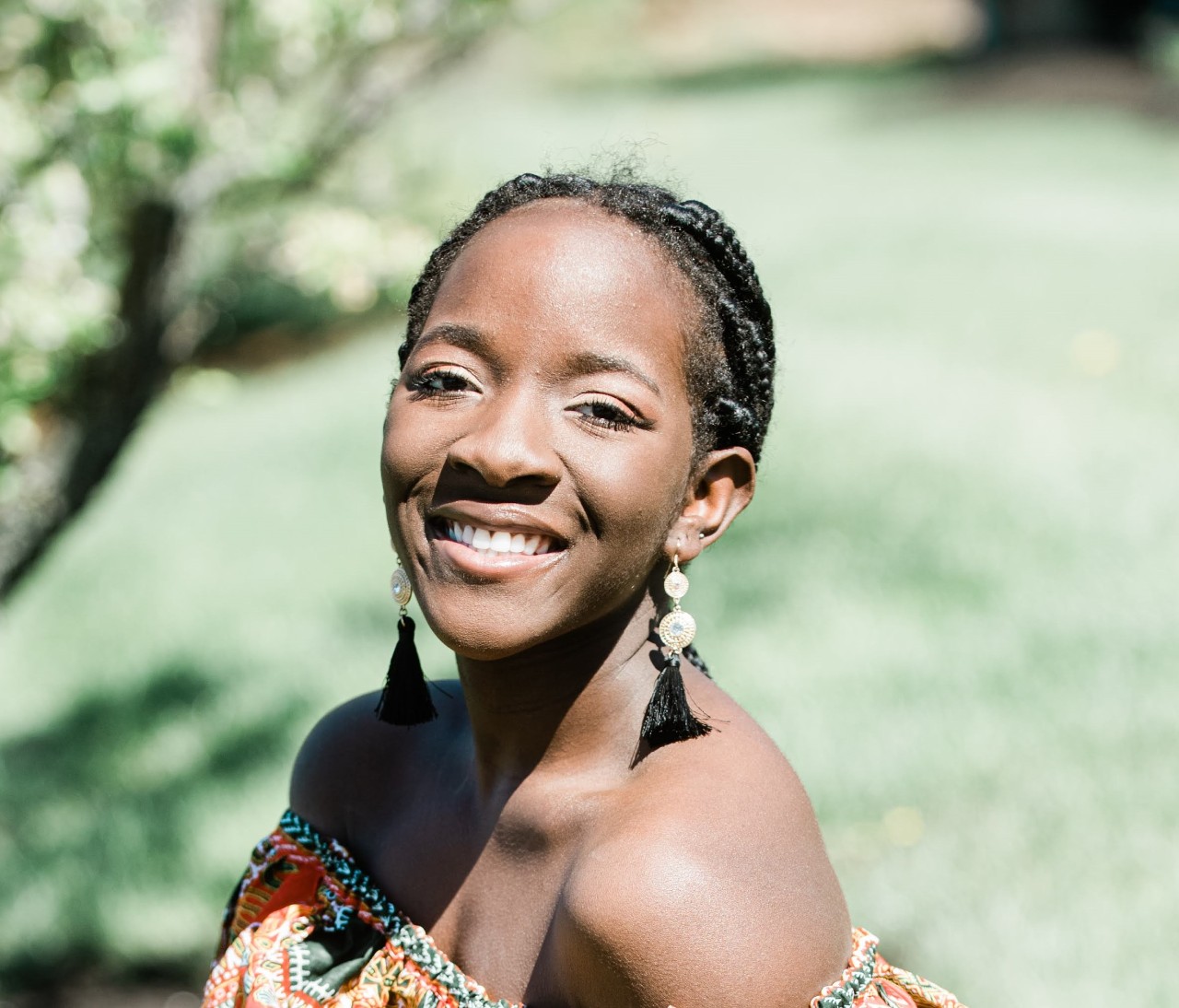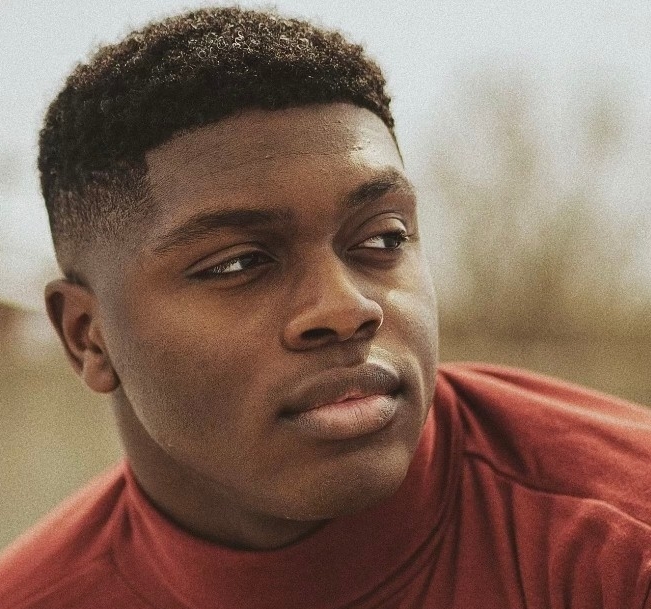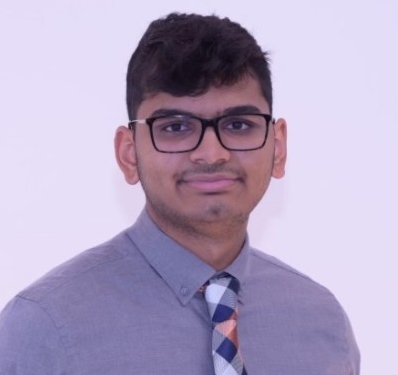 "It's so exciting to see this diverse group of students bring their unique skills and perspectives together to advance UC's innovation ecosystem," says Aaron Bradley, UC associate professor and UIF faculty advocate. "The UIF program challenges students to think differently about how to discover unmet needs on campus and see them as an opportunity for innovation. It also pushes them to embrace the ambiguity that comes from tackling a challenge where there's no single 'right' solution."
The UC students were four of 242 selected for this program, which encourages them to serve as advocates for institutional change at their schools. The fellowship program provides opportunities for students to create student innovation spaces, start entrepreneurship organizations, facilitate experiential workshops and work with faculty and administrators to develop new courses.
Putting training into practice
Following acceptance into the program, students participate in a six-week online training and meet regularly with their on-campus faculty advocate and a UIF mentor. During training, students learn to analyze their campus ecosystems and identify opportunities for change related to innovation, design thinking and creativity. They then create new projects to facilitate changes and improve the overall university experience. Student teams who successfully prototype and pilot their projects are also invited to attend an annual Silicon Valley meetup of fellows from around the world at Stanford University. 
"The new fellows are designing experiences that help all students learn skills and mindsets necessary to navigate these uncertain times and to shape the future they want to see," said Leticia Britos Cavagnaro, Stanford co-director of the UIF program. "They are giving back to their school communities, and at the same time, they're learning strategies that will help them serve as leaders in their careers after graduation." 
The team of UC fellows leveraged their training to design a workshop that introduces students to design-thinking methods and encourages them to explore and engage with the Cincinnati Innovation District and 1819 Innovation Hub. They're currently testing a prototype of their workshop with students in first-year courses to gather additional feedback and refine their ideas, with plans to launch a campuswide version in 2023. 
What does it mean to you to be a University Innovation Fellow?
Entsuah: To me, being a University innovation Fellow means that I have been empowered to drive innovation at UC. Being selected to join the UIF cohort is a huge honor, one that I don't take lightly. It is a privilege to be able to help the university increase its efforts to promote innovation and push the Next Lives Here initiative forward.
How do you think your UIF project could strengthen the UC innovation ecosystem?
Baah-Binney: UC's innovation ecosystem is flourishing, but there's a sense of asymmetrical growth because students aren't engaging with everything that's available to them. A huge barrier we've found is that students don't necessarily know what innovation is, and thus, they don't believe the opportunities available apply to them. Our project is aimed at helping students see what's possible on campus as well as in the future with their careers — helping students see themselves reflected in the change that's occurring in the world as well as within the UC community.
What are some things this program has taught you about innovation and design thinking?
Patel: Empathy. I've been taught about the power of understanding the needs of the user as the center of something you design. Student interviews, brainstorming exercises and prototyping activities have taught me the tools of human-centered design by boiling down a user's true needs and wants. Experiential learning has long been the center of UC's educational program and continues to hold true from my UIF experience. Being able to apply the innovation [and design-thinking process] as a changer has been the greatest proponent of my growth as an innovator.
How do you think being a part of this program could help shape your future?
Dee: Working with people across different fields and departments is something I will continue to seek out in future co-ops, jobs and communities after being part of UIF. I have found that the best innovation happens when you have a room full of people with various experiences, speaking from their expertise and collaborating together. Being part of this program has already allowed me to meet so many different people from diverse fields, and I can't wait to see who else I can gain knowledge from. 
Entsuah: I believe that being a part of this program will enhance my ability to come up with innovative solutions to sticky, complex problems in the world. I still have two to three co-op rotations left with Delta Air Lines, Boston Consulting Group and possibly some local venture capital firms before I graduate. I hope to put my newly acquired [design-thinking] skills to use in these roles. After I graduate, I plan to work in consulting, tech and venture capital, where I will be forced to find solutions to complex problems, hopefully on an international scale. The skills needed to innovate impactfully will play a major role in the work I'll do.
The UC students selected as Innovation Fellows are part of the NEXT Innovation Scholars program, a cohort-based, cross-disciplinary innovation initiative spearheaded by UC President Neville Pinto. Students in the NEXT Innovation Scholars program receive financial scholarships for tuition and educational expenses and participate in signature cross-disciplinary academic programming specifically designed to train students as leaders who drive innovation.
Featured photo of the four 2022 UIF students/Provided.
Become a Bearcat
Whether you're a first-generation student or from a family of Bearcats, UC is proud to support you at every step along your journey. We want to make sure you succeed — and feel right at home.