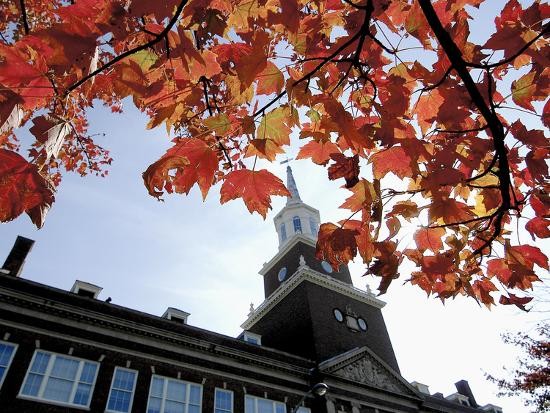 UC Enrollment Services reminds students of scholarship opportunities
November is month set aside to remind us of the role that scholarships play in higher education
November is a month of many things: giving thanks, preparing for winter, remembering our veterans; but did you know that the eleventh month is also National Scholarship Month? That's right: A month set aside to remind us of the role that scholarships play in higher education.
Created in 1998 by the non-profit organization, Scholarship America, to call importance to the need of scholarships in higher education, National Scholarship Month emphasizes two main points: Scholarships reduce student-loan debt and they recognize the merit of students. They level the playing field for students, regardless of economic background; and, they reward the best and brightest for doing a good job.
But why do we need a month to call attention to that? Students aren't always aware that there is free money out there, just waiting to pay down their bill. Accepting a loan is easier, and they don't pay it back until later. Conversely, most scholarships have an application process, requiring essays or volunteer hours, so there's a little bit of work involved. Since most students are crunched for time between classes, homework and maybe even a job, looking for scholarships usually falls to the wayside, unfortunately.
At Enrollment Services, we tout a different approach: Treat looking for scholarships like a job. Set aside time for it. Just don't try to squeeze it in throughout the course of your day because there's a good chance that it won't get done. Plan a day when you don't do anything but apply for scholarships. Maybe a Saturday, maybe a Sunday, maybe have the TV on lightly in the background; the important part is to just do it!
That's where November comes in. It's a good time to look for scholarships. Many institutions are updating their scholarships for the 2023-24 school year now, so you can get a jump on it. Visit the Scholarship Search Tool in Catalyst, scholarshipamerica.org or fastweb.com to start applying. The weather's getting cooler, but your chances of winning a scholarship are warming up! Don't let November be remembered as National Peanut Butter Lovers Month, make it a time of reflection, giving thanks and saving money on your education.