Professional and Technical Career Fair
Dates and Times for the Spring 2024 Professional and Technical Career Fair (subject to change)


| Day | Date | Fair Hours | Employer Check-in | Location(s) |
| --- | --- | --- | --- | --- |
| Professional Day: Business and Arts and Sciences | Feb. 6 | 10 a.m. to 3 p.m. | 8:30 a.m. | Campus Recreation Center only |
| Technical Day 1: Engineering and IT | Feb. 7 | 10 a.m. to 3 p.m. | 8:30 a.m. | Campus Recreation Center and Tangeman University Center |
| Technical Day 2: Engineering and IT | Feb. 8 | 10 a.m. to 3 p.m. | 8:30 a.m. | Campus Recreation Center and Tangeman University Center |
| Post-Fair Interviews | Feb. 9 | 9 a.m. to 3 p.m. | 8:00 a.m. | Campus Recreation Center only |
Career Week: More Ways to Engage
The February 2024 fair offers ways to engage with UC beyond the fair itself.
Representatives attending the fair are invited to meet and mingle with academic leaders each morning from 9 to 9:45 a.m. in the breakfast room in the Campus Recreation Center. No separate registration is required. The tone will be casual and informal.
Tuesday 2/6: Business
Wednesday 2/7: Engineering and Applied Science

Thursday 2/8: Information Technology (IT) and Cybersecurity

Companies committed to recruting a diverse and talented workforce in engineering and IT are invited to this event on Wednesday, February 7, from 3:30 to 5:30 p.m. in Nippert West Pavilion, near both career fair locations. Student groups confirmed so far include the National Society of Black Engineers (NSBE) and Society of Hispanic Professional Engineers (SHPE). More will be added. Interested companies should reserve (free) tickets in advance as part of their career fair registration.

Wind down after the fair on Thursday, February 8, from 3 to 5 p.m. (location TBA). Enjoy a hosted bar and snacks with fellow recruiters and UC faculty and staff. Free, but registration is required. A link to RSVP will be sent in your pre-arrival email.
In response to growing demand among students for jobs that support environmental sustainability and the increasing importance of sustainability to business operations, we will highlight companies that are actively hiring for "green" roles at this fair.
Students from UC's Net Impact chapter will determine eligibility. To be considered as a green jobs employer, indicate your interest when you register for the fair. Learn more about the green jobs designation.

Because space is limited, employers recruiting for engineering and/or IT should choose one Technical Day or the other. There is no difference between the two days in terms of job seekers, so choose the one that works for your schedule. That said, employers who want to attend BOTH Technical Days must purchase a Premium Booth for each day and add the Bearcat Package under General Items.
A standard (single) booth is $600 to $800 per day, and a premium (double) booth is $1500 to $1800 per day. In the Campus Recreation Center, booths are 10'x10' for standard, 10'x20' for premium. In Tangeman University Center there are no booths, just 6'x30" tables.

We offer a 50% discount to nonprofit organizations and first-time attendees. Discounts apply to standard registrations only. The first-timer discount is extended to companies that have not attended this fair in the past 36 months, and "first-timer" applies to the company, not a representative. Government entities do not qualify for the nonprofit discount. Discounts cannot be stacked. Discounts, if any, will be applied upon approval of your fair registration.

Payment is due January 26, 2024. Credit card payment is preferred. If you must pay by check, make payable to "University of Cincinnati" and mail to University of Cincinnati, P.O. Box 210115, Cincinnati OH 45221-0115. You will receive an invoice upon approval of your career fair registration.
Companies with an outstanding balance from a previous fair will not be approved to attend until the balance is paid.
Cancellations received on or before January 19, 2024, will not pay the registration fee, or, if payment has already been made, will receive a full refund. Cancellations received January 20 through 26 will be charged 50% of the registration fee or receive a 50% refund. Cancellations received after January 26 will be charged 100% of the registration fee and will NOT receive a refund. Cancellations must be approved in writing.
In the unlikely event of a University closure, the career fair may still take place. If the University closes on any day of the fair, a refund will be issued for that day only, and only if the University also cancels the fair that day. In other words, for refund purposes, each day is considered a separate event.
Employers may conduct post-fair, in-person interviews on site on the Friday of career fair week. Interviews will take place in the Campus Recreation Center gymnasium from 9 a.m. to 3 p.m.
We will provide blank interview schedules at employer check-in. Each two-part form is pre-printed with 30-minute interview slots. Some recruiters like to fill in their interview schedule(s) as the day goes on; others prefer to contact their top candidates immediately following the fair to schedule interviews. Either way, it is your responsibility to contact candidates directly to schedule interviews with them. Remind them that the interview will take place on the lower level of the Campus Recreation Center and to arrive at least 15 minutes early.
We ask that you turn in the yellow copy of your interview schedule(s) to us for our records.

We ask that you conclude all interviews no later than 3 p.m., as we start breaking down the room at that time.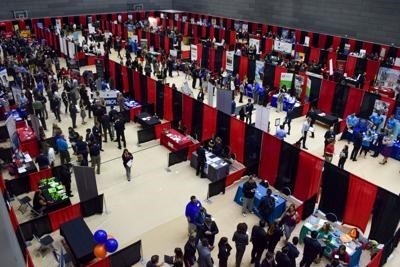 Career Fair Parking and Shuttle
We provide free parking in the Cincinnati Zoo South Lot with free continuous shuttle service to and from campus.
The Zoo South Lot is bounded by Vine Street, Erkenbrecher, Euclid and Shields. On GPS, use the address 35 Louis Ave, Cincinnati OH 45220. Google map of Zoo South Lot.

Cars may enter from 8 a.m. to noon on Tuesday, Wednesday and Thursday.
Look for a "Career Fair Parking" sign at the parking lot entrance on Euclid Avenue.

You do not need a ticket or voucher.
You may park in any available space. The lot has about 400 spaces.
Free shuttle service will be provided between the Zoo South Lot and campus starting at 8 a.m. on Tuesday, Wednesday and Thursday. The last shuttle will depart campus at 4 p.m. on Tuesday and 6 p.m. on Wednesday and Thursday.
For those exhibiting in the Campus Recreation Center: Shuttles will run a continuous loop between the Zoo South Lot and the Shuttle Stop on Campus Green Drive. From there, you will walk to the Campus Recreation Center. If you have a mobility issue, let us know in advance so we can try to accommodate you. View a campus map.

For those exhibiting in the Tangeman University Center (TUC): Shuttles will run a continuous loop bewteen the Zoo South Lot and the Shuttle Stop at University (formerly McMicken) Circle. From there, you will walk to Tangeman University Center. If you have a mobility issue, let us know in advance so we can try to accommodate you. View a campus map.

Shuttle stops will be marked with signs.
If you will be on campus for interviews, do not park in the Zoo lot. Instead, park in a campus garage and pick up a parking voucher from the Employer Help Desk before you leave.
We recommend Campus Green Garage or Woodside Garage. Be advised that campus garages are often full between 9 a.m. and 2 p.m. You can check real-time availability of parking in campus garages using the Parking Tracker.
Career Fair Interview Day Parking Garages

| Exhibiting in | Recommended Garage | Address | Coordinates | Clearance |
| --- | --- | --- | --- | --- |
| Campus Rec Center | Campus Green Garage | 2935 Campus Green Drive | 39.135716 -84.515223 | 6'9" |
| Campus Rec Center | Woodside Garage | 2913 Woodside Drive | 39.135025 -84.515180 | 6'7" |
Dropping Off Booth Materials
If you have packages or passengers to drop off before you park, you may drop them off, and we'll take them to your booth while you park. View a campus map.
Directions to the drop-off point for exhibitors in the Campus Recreation Center:
From Martin Luther King Drive, turn south on Woodside Drive.
Proceed with caution through the vehicle checkpoint to continue south.
Proceed slowly past the new Lindner College of Business building on your left.
When you see a large brick building on your right, bear right and look for signs saying "Career Fair Drop-Off."
Follow instructions from volunteers.
After unloading, turn around and exit the way you came in.
GPS coordinates: Latitude 39.13307425672819, Longitude -84.51524095817385

Directions to the drop-off point for exhibitors in Tangeman University Center:
From Clifton Avenue, enter the campus at Clifton Avenue and Straight Street.
Tell the gate guard you are dropping off materials for the career fair.
Proceed along the roadway (University Circle) and look for a sign saying "Career Fair Drop-Off."
Pull over and follow instructions from volunteers.
After unloading, continue on University Circle down the hill. Turn right onto Clifton Avenue and proceed to the Zoo South Lot.

GPS coordinates: Latitude 39.13108523065556, Longitude -84.51950030607846

You may ship materials in advance, and your packages will be delivered to your career fair booth for you. Ship items to arrive by 3 p.m. February 2, 2024, at the address below. Enclose a return shipping label in each package. At the close of the fair, securely pack, seal, and label your packages, and we will route them to the carrier. We do not assume responsibility for mishandled or misplaced packages.

Univ Cincinnati Campus Receiving
ATTN: UC CAREER WEEK
Docks N1-N7
5121 Fishwick Drive
Cincinnati, OH 45216
The following hotels are closest to campus:
September 17-20, 2024
February 11-14, 2025
Future dates are subject to change.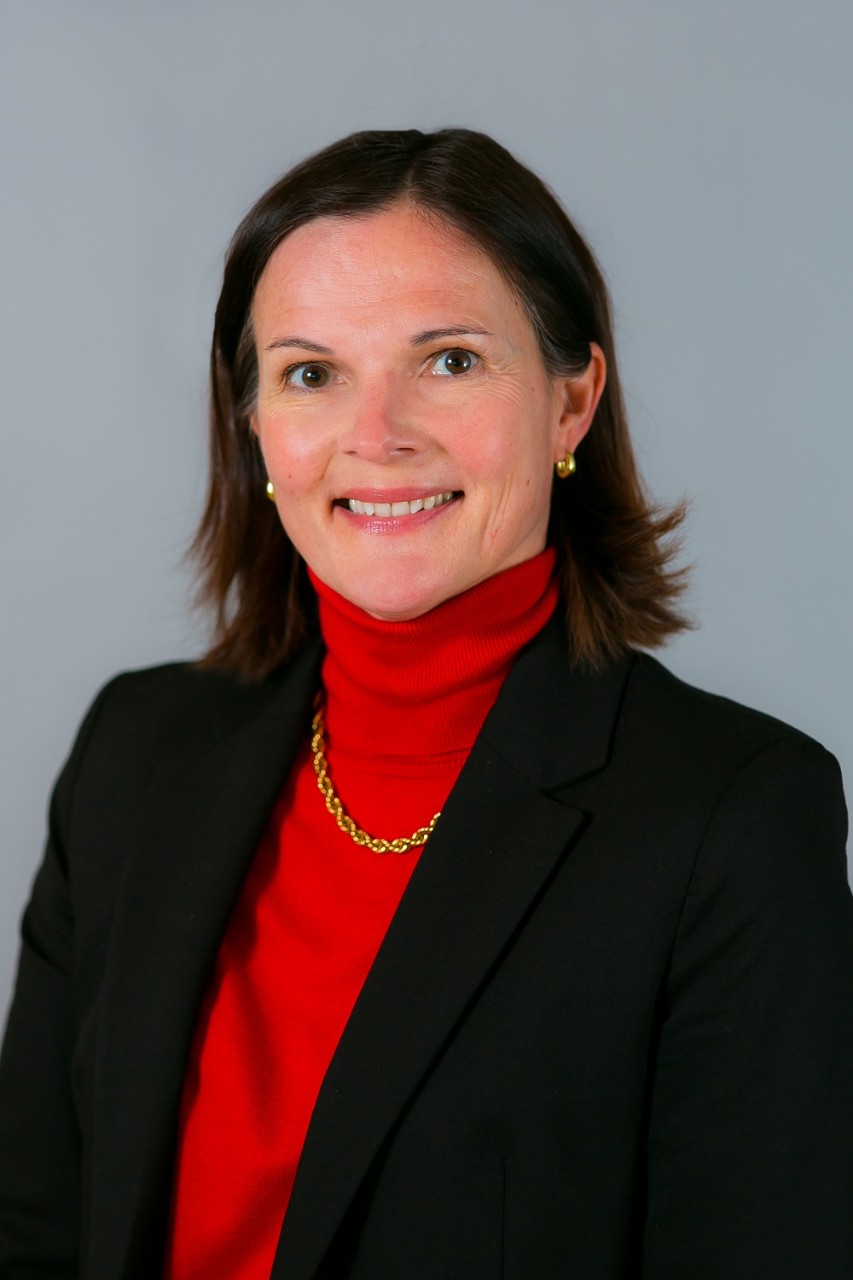 Cordelia Schack-Edmiston
Assistant Director, Partnership Development (for questions about recruiting and UC's co-op program)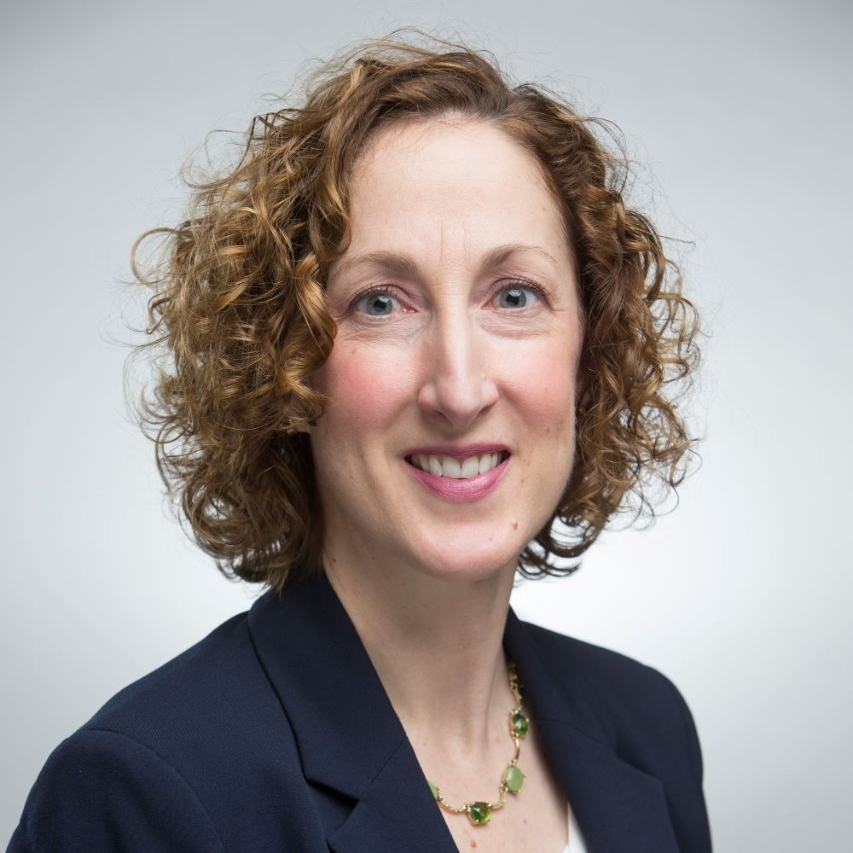 Suzanne Schindler
Events Manager (for questions about the fair itself)
The Professional and Technical Career Fair is a co-production of the College of Cooperative Education and Professional Studies (formerly the Division of Experience-Based Learning and Career Education), CEAS Tribunal (College of Engineering and Applied Science student tribunal), Lindner Career Services and the Lindner Students Association.