Board Rule Title: Conduct and ethics: tobacco and smoke free environment 
Board Rule Number: Board Rule: 3361:10-5-06
Policy applicable for:

Faculty, staff, students, visitors, contractors and patients of the University of Cincinnati



Effective Date: 5/1/2017
Prior Effective Date: N/A
Enabling Acts: University Board Rule 10-17-06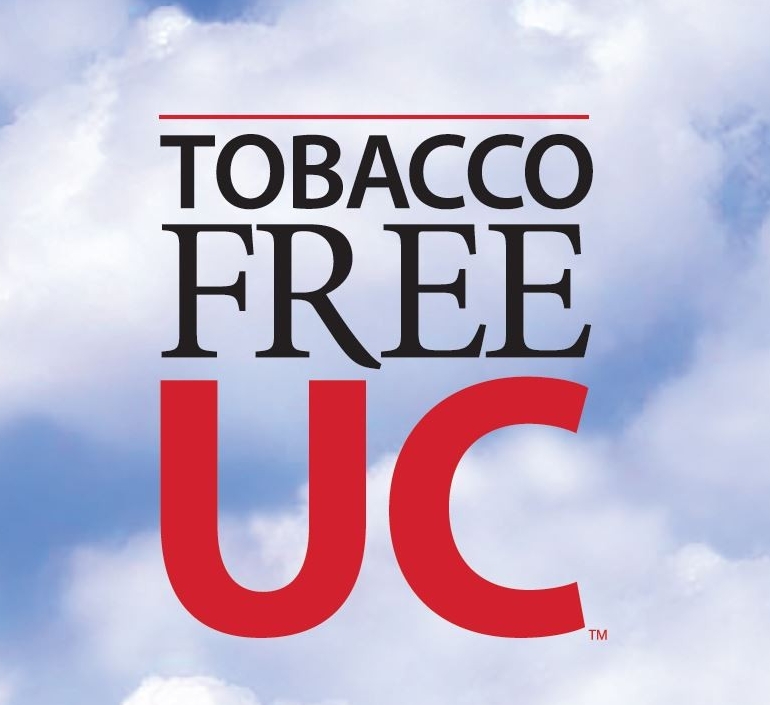 Smoking is one of the largest causes of illness and premature death in the United States. Research findings indicate that nonsmokers who are regularly exposed to tobacco smoke are also at increased risk of illness. The university recognizes that smoking any substance in any form poses a public health hazard.
Tobacco Free UC is the initiative to support this board rule and empower the UC community to make informed decisions about their health and well-being. You can find out more information about the Tobacco Free UC initiative on the About page.
Effective May 1, 2017, smoking and tobacco use (including chewing tobacco and electronic cigarettes, shall be prohibited by students, staff, faculty, visitors, vendors, and contractors at all times in or on University of Cincinnati Properties, including events on university property during non-school hours, including but not limited to the following: all facilities owned or leased by the University of Cincinnati as well as the grounds of any property owned or leased by the university. This includes all shelters, indoor and outdoor theaters and athletic facilities, bridges, walkways, sidewalks, residence halls, parking lots, and street parking and garages owned by the university. Please note this also prohibits smoking inside personal vehicles parked on university property as well as any vehicles owned, operated or leased by the University of Cincinnati.
Want to partner with Tobacco Free UC? Please reach out to tobaccofree@uc.edu. Check out and join the various events around UC. Stay tuned for upcoming events!