The University of Cincinnati offers students a balance of educational excellence and real-world experience.

UC is a public research university with an enrollment of nearly 48,000 students and is ranked No. 4 in the nation for co-ops and internships by U.S. News & World Report (No. 1 among public institutions). Powered by a total annual FY23 budget of $1.656 billion and an endowment of $1.8 billion (among the top 25 public universities in the U.S., and 79th largest in U.S. and Canada), UC has a regional economic impact of $10.6 billion – and statewide, UC increases the economic base by $22.7 billion. 

Today, more than 340,000 living alumni count themselves as Bearcats — united not just by their loyalty to our nationally known sports teams, but by their common love of the place, the people and the ideas that make up the University of Cincinnati.

---
Student:Teacher Ratio
19:1
University of Cincinnati Quick Facts
Location: Cincinnati, Ohio
Number of Buildings: 140 facilities on our campuses as well as satellite locales
Majors & Programs: 426 degree programs, 205 certificates
Athletics: NCAA Division I; American Athletic Conference
Mascot: Bearcat 
Colors: Red and Black
Students from: 50 states and 121 countries outside the U.S.
Living Alumni: over 340,000 with approximately half (155,000) residing in the greater Cincinnati region).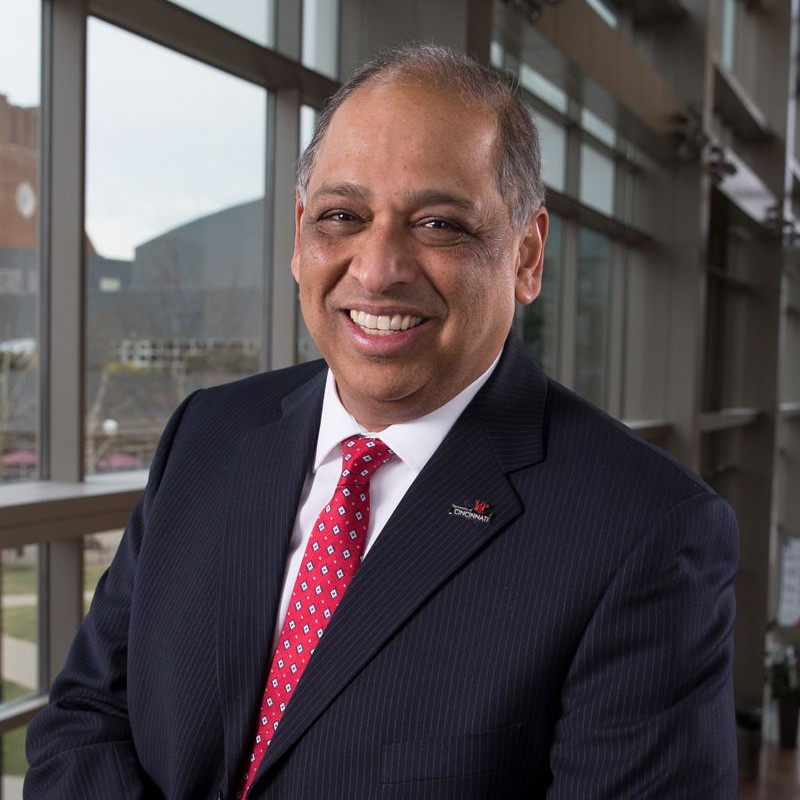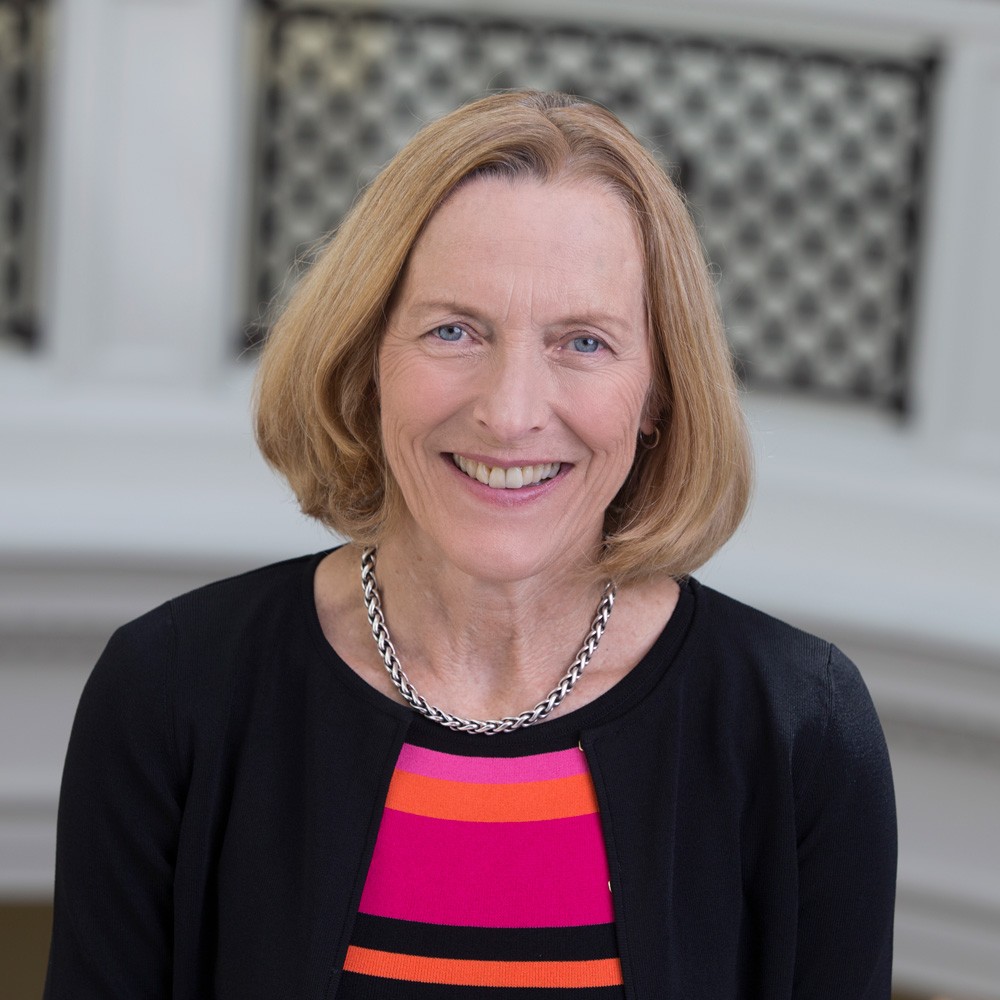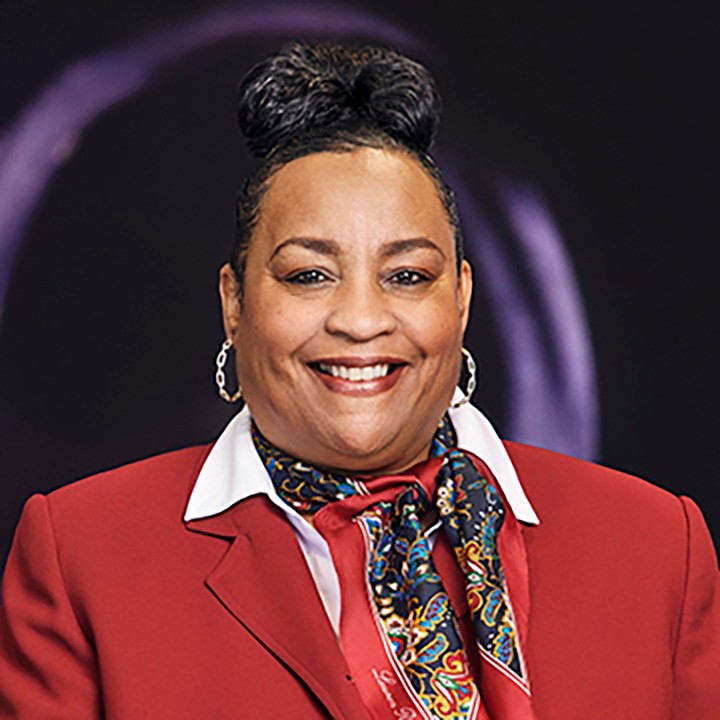 The University of Cincinnati serves the people of Ohio, the nation, and the world as a premier, public, urban research university dedicated to undergraduate, graduate, and professional education, experience-based learning, and research.

We are committed to excellence and diversity in our students, faculty, staff, and all of our activities. We provide an inclusive environment where innovation and freedom of intellectual inquiry flourish.
Through scholarship, service, partnerships, and leadership, we create opportunity, develop educated and engaged citizens, enhance the economy and enrich our University, city, state and global community.
Leading urban public universities into a new era of innovation and impact
The University of Cincinnati has pioneered bold change for 200 years. Next Lives Here, which builds on our past, is meant to disrupt academia's conventional ways of thinking and doing, to define our next 200 years. It outlines an inventive framework that includes three platforms supported by nine pathways. We intend to use this inventive framework to ignite the curiosity of our students, inspire our faculty and staff, and unleash ingenuity to create an inclusive environment that provides freedom to learn, explore, and innovate.

Intentionally engaging people and the contribution of diverse ideas.

Challenging existing practices and paradigms and discovering the unknown.

Positively transforming our community and society in measurable ways.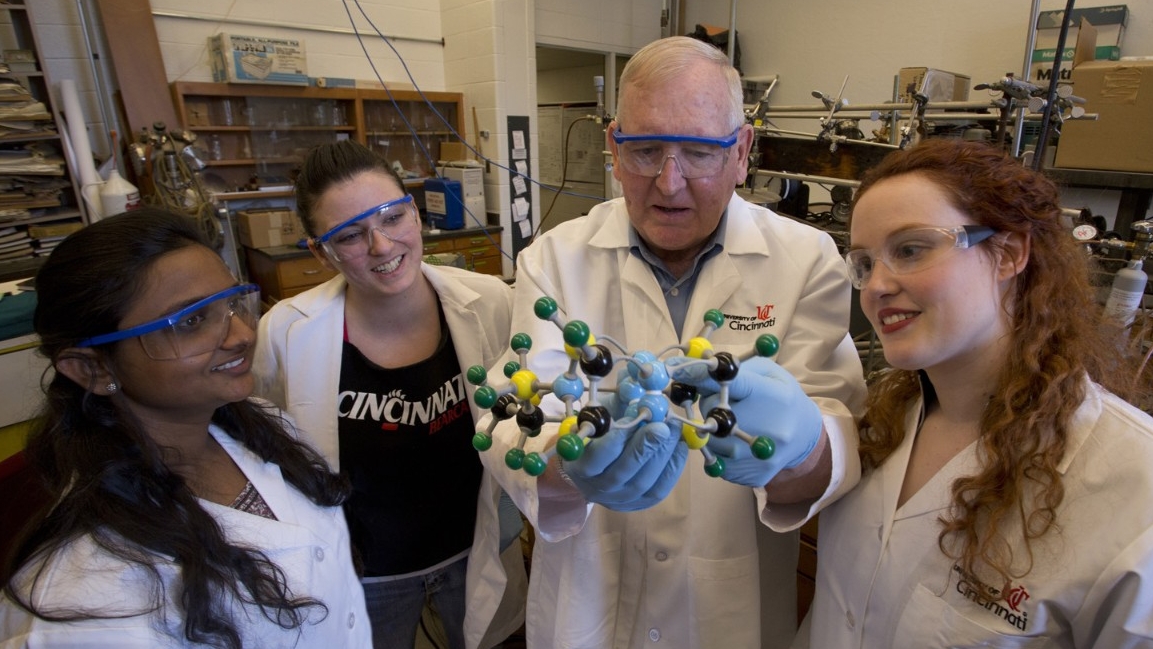 As the global founder of cooperative education, UC remains a world-class leader in experience-based learning. U.S. News & World Report ranks UC's co-op program in the Top 4 in the country (No. 1 among public institutions),  and our students earn a collective $75 million annually working for thousands of employers around the city and world via their co-op work placements, alternating academic semesters with professional, paid work directly tied to their majors.

The National Science Foundation places UC at No. 33 among America's public research universities, and UC is one of only 130 institutions classified as housing the very highest activity by the Carnegie Classification of Institutions of Higher Education. U.S. News & World Report ranks UC in the Top Tier of America's Best Colleges, including the latest 2023 rankings which placed the university at No. 68 "most innovative among national universities." In addition, Reuters named UC among the world's top 100 most-innovative universities, one of only 46 U.S. universities to make that prestigious list.
Finally, our campus setting continues to garner worldwide acclaim, with The New York Times highlighting UC's dramatic campus renovation of the past quarter century "the most ambitious campus design program in the country." In addition, Forbes, Delta Sky and Travel + Leisure magazines have all highlighted UC as one of the world's most beautiful campuses. It's also a sustainable one where all new construction and major renovations are completed to LEED Silver standards or higher whenever possible.
Steam-powered fire engine (Alexander Latta, 1852)
Observations leading to the National Weather Service (Cleveland Abbe, 1860s)
Program of cooperative education (Herman Schneider, 1906)
Electronic organ (Winston Kock, 1930s)
Antihistamine, Benadryl (George Rieveschl, 1940s)
Oral polio vaccine (Albert Sabin, 1950s)
Heart-lung machine (Samuel Kaplan, Leland Clark and James Helmsworth, 1951)
Degree program offered via satellite (1977)
Use of YAG laser to remove brain tumor (John Tew, 1984)

U.S. President and Supreme Court Chief Justice William Howard Taft
Astronaut Neil Armstrong
Civil rights activist Marian Spencer
Baseball Hall of Fame pitcher Sandy Koufax
Environmental scientist Eula Bingham
Chief engineer of the Golden Gate Bridge Joseph Strauss
Prima ballerina Suzanne Farrell
Architect and designer Michael Graves
"Father of the Pentium chip" Vinod Dham
Operatic soprano Kathleen Battle
Starbucks Chairman Mike Ullman
Baseball and basketball sports greats Kevin Youkilis and Oscar Robertson and Olympians Mary Wineberg (track), Becky Reuhl (diving) and gold medalist volleyball player Jordan Thompson