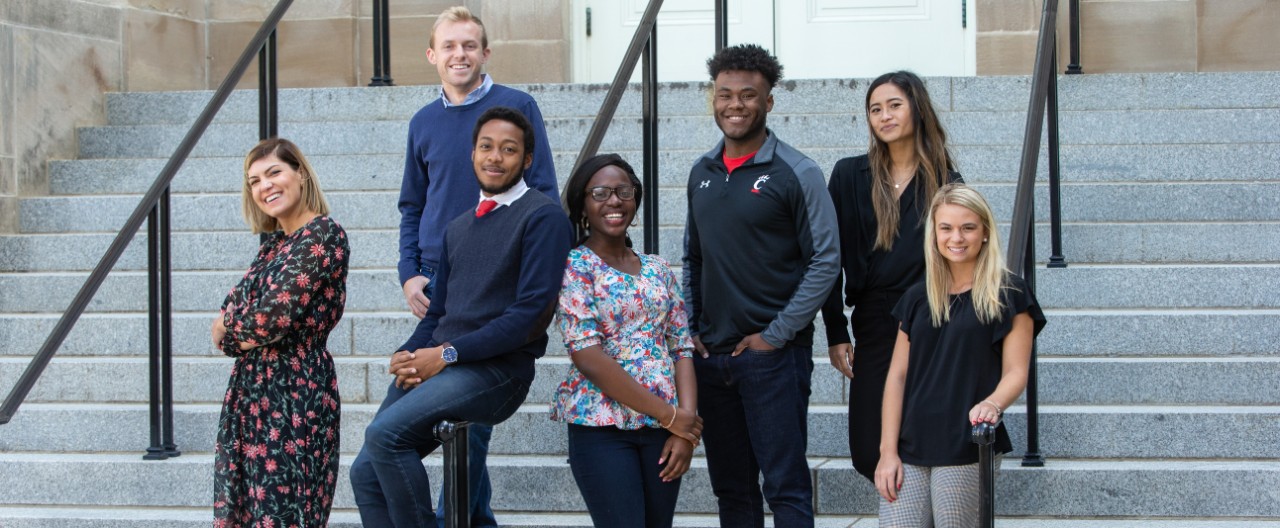 The Provost serves as the Chief Academic Officer at the University of Cincinnati, where excellence in teaching, research and innovation combine to provide exceptional academic opportunities for students of all ages and backgrounds.
With more than 48,000 students and 6,000 faculty, our offerings range across 14 colleges, University of Cincinnati Online and a consortium of state-of-the-art libraries. The Office of the Provost oversees all of their operations, and extends beyond that to manage academic and student services. 
We are committed to excellence, diversity, and developing educated and engaged citizens.
Learn more about the University of Cincinnati mission.
2
University of Cincinnati introduces College of Cooperative...
January 5, 2023
Building on our reputation as the #1 public university for co-ops and internships (U.S. News & World Reports, 2023), the University of Cincinnati's College of Cooperative Education and Professional Studies will continue to collaborate with industry and collegiate partners to create and deliver co-op and experiential learning opportunities for students.
3
New Calhoun Hall points to the future of UC student housing
January 5, 2023
Calhoun Hall, UC's largest residence hall, first opened in 1967 and needed renovation in order to meet the needs of today's college students. That $80 million renovation is complete and approximately 800 residents will move in over the weekend of January 7-8.
Debug
Query for this