Faculty Enrichment Center
Developed as part of the University of Cincinnati's strategic direction, Next Lives Here, the Faculty Enrichment Center (FEC) is one of the only centers of its kind across the nation. 
We are an Intellectual and social commons for faculty:
Our goals: Drive professional development and career advancement; Foster interdisciplinary collaborations; Promote a culture of inclusion; and Enhance social and personal well-being.
Distinctly different from the traditional teaching and learning center, the FEC supports faculty with resources for professional growth, personal well-being, and innovative career successes.
Programming and Consultations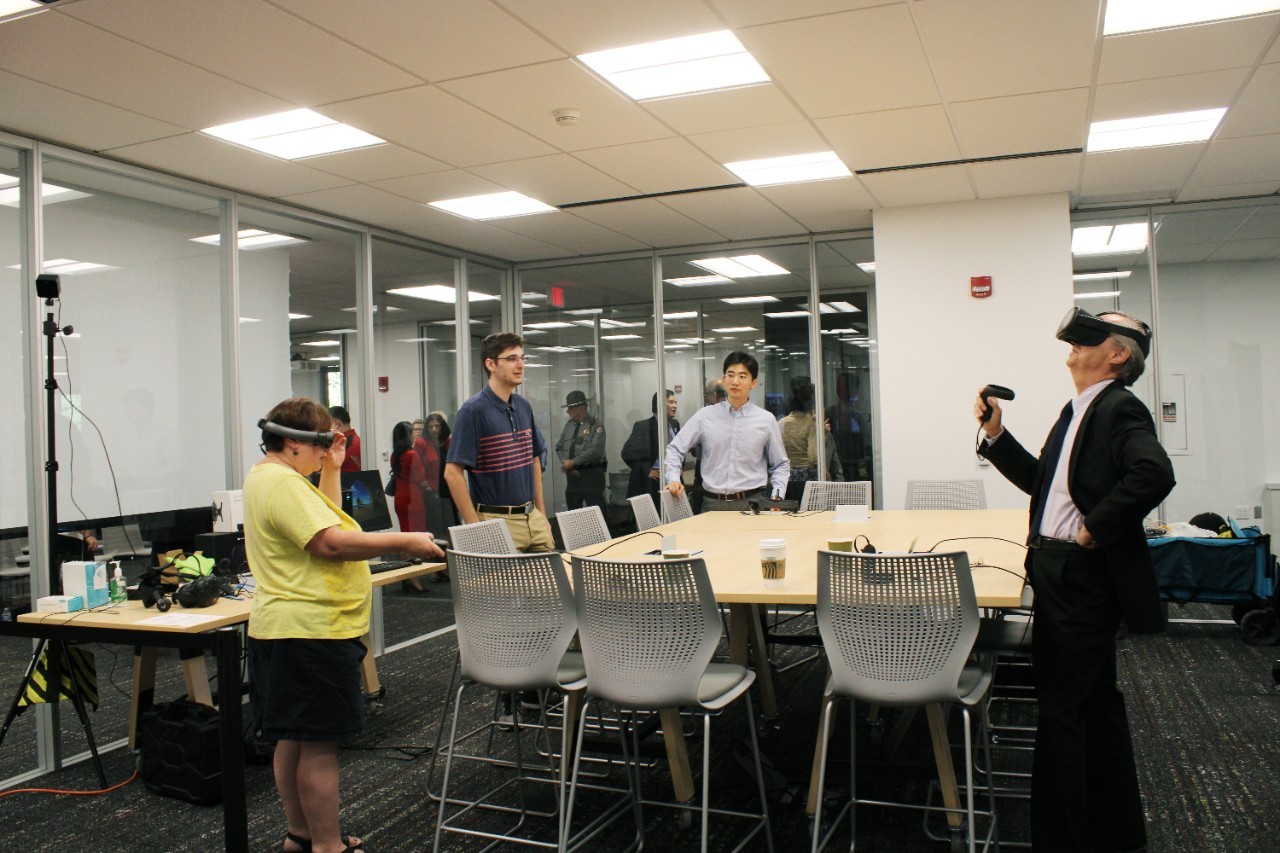 To meet the needs of our evolving faculty, we provide a technologically enhanced space that operates seamlessly with the university's systems and supported tools.  
Our space and technology offerings include:  
4K high-definition conference room with fast and reliable teleconferencing 

Large conference rooms equipped with computers, 55+ inch monitors, and web-conferencing/video recording capabilities 
Small conference and project rooms for meetings, collaborations, research work, and more 
Two lounge areas, a kitchenette, fresh coffee, and daily lockers 
A Word from our Participants
Video link: https://www.youtube.com/embed/EmWvuykLuac?rel=0
"The instructor was highly engaging and versed in the nuances of [their] topic. Her experience and passion really shone through. The faculty members that attended were active in responding which also made for a great time. The content was relatable, and a number of solutions and approaches were given."
Solo Success Attendee
"Vicki was a fantastic presenter! Such clear and useful information. it was nice to meet other faculty at the same center stage from elsewhere at the university."
So You're Mid-Career, Now What? Attendee
Keisha Love, PhD
Assoc. Vice Provost for Faculty Affairs and Special Initiatives, Office of the Provost, Faculty Enrichment Center
Van Wormer Hall
Jodie Mader, PhD
Manager Special Projects & Programs, Faculty Enrichment Center
Langsam Library 540
Leyda Martinez de la Mata
Executive Staff Assistant, Faculty Enrichment Center
Langsam Library 540