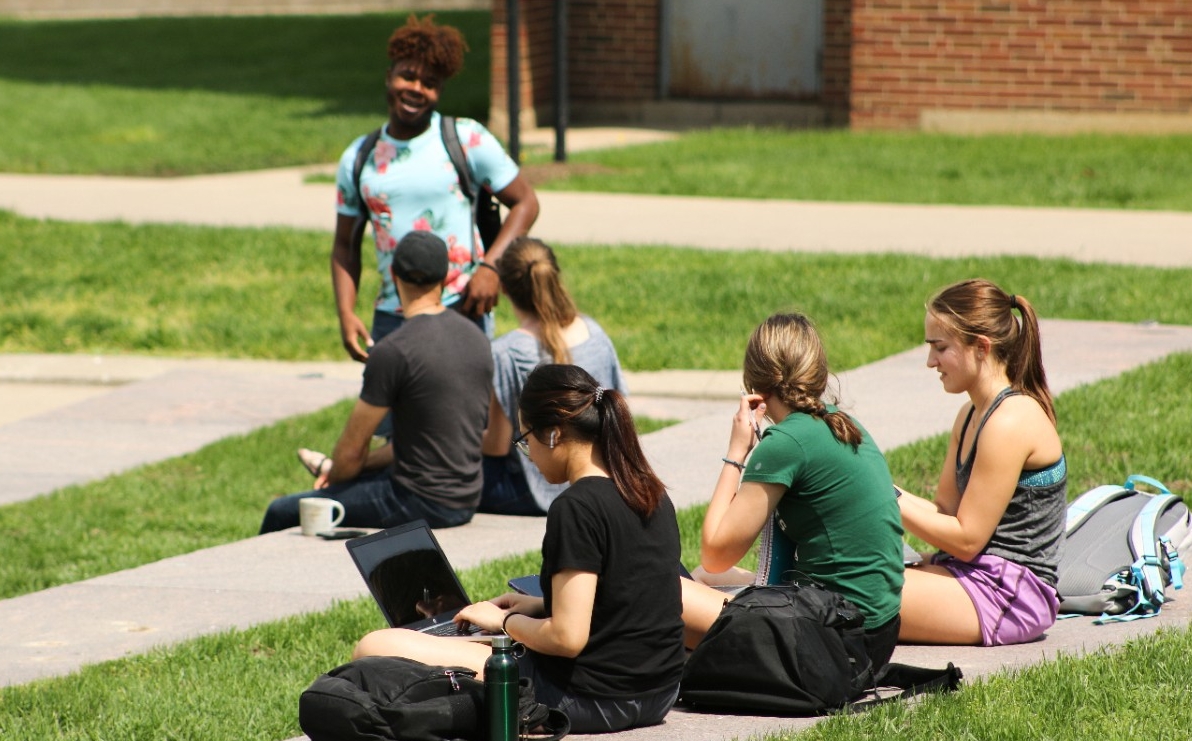 The University of Cincinnati is proud to do all we can to lower costs to students. Aligned with the Ohio Department of Higher Education to reduce the cost of education for college students, UC has developed and shared strategies with other Ohio institutions to improve the learning experience of students all over the state.
The Office of the Provost finds opportunities in using new technology, open educational resources, and the collective buying power of our students to reduce costs, improve delivery, and better serve scholarly needs. Through collaboration with faculty and offices here at UC, we have identified specific, effective practices for finding affordable textbooks. We work to share those practices with our faculty and students, to find savings in every possible way.
Textbook Affordability Initiatives
Textbook Affordability Committee
UC has created a partnership, led by UC's Office of the  Provost, that includes  UC Faculty, Faculty Senate, Student Government, UC Libraries, CET&L, UC Bookstore, IT@UC, Campus Services, the Office of Undergraduate Affairs and the Division of Administration and Finance. Together, we are utilizing multiple strategies to reduce student spending on course materials.
When large numbers of students are required to purchase the same materials, and used copies are not available, UC may be able to leverage student buying power, yielding a lower price for everyone.
UC's includED® model - the campus's 'inclusive fee' program - saves students 40%, on average, by leveraging student buying power and streamlining the purchasing process for students. Students are charged a course fee for these materials.
During the 2017-2018 Academic year, more than 11,000 students participated in IncludED®, for a total savings over $1.3M through nearly 18,000 registrations across 41 includED® courses. 
If a UC student finds a lower price on an identical textbook for rent or purchase locally or online, the UC Bookstores will match the price right at the register. While some restrictions apply, this program is showing great potential in continuing to reduce the cost of course materials to students.
The Center for Excellence eTextbook Author Project supports instructors to develop their own interactive textbooks using iBooks Author, avoiding the high cost of going through a publisher. These either supplement the materials used in courses or replace them altogether.
A growing array of articles, books, audio tracks, and other learning materials are available online for free. By visiting UC Libraries Digital Collections, you can find additional resources online such as ACLS Humanities, CRCnetBASE, Ebrary, Gutenberg-e Database, Naxos Music Library, Safari Books Online, SpringerLink, and the Wiley Online Library.
Please contact Debbie Tenofsky for questions about any particular collection.
University of Cincinnati Bookstores' Rent-A-Text Program provides savings up to 80 percent off the price of new textbooks. The program saved students more than $475,000 during the 2017-18 school year. 
UC SmartBooks is the University of Cincinnati's standard platform for digital course materials. For students, materials are available on the UC SmartBooks app, Bookshelf.  By using a single platform, we provide students with a familiar interface for interacting with digital print materials across all of their courses and on all of their devices, lessening their learning curve while creating the possibility to search across all materials and notes from a single search field.  
Bookshelf was selected as our standard digital course materials platform because of its powerful teaching and learning tools. The standardized platform makes it possible to use the book as a pedagogical tool through shared notes, direct linking to chapters, sharing of supplemental materials, and much more. 
For more information on how to get started with UC SmartBooks, visit the Knowledge Base