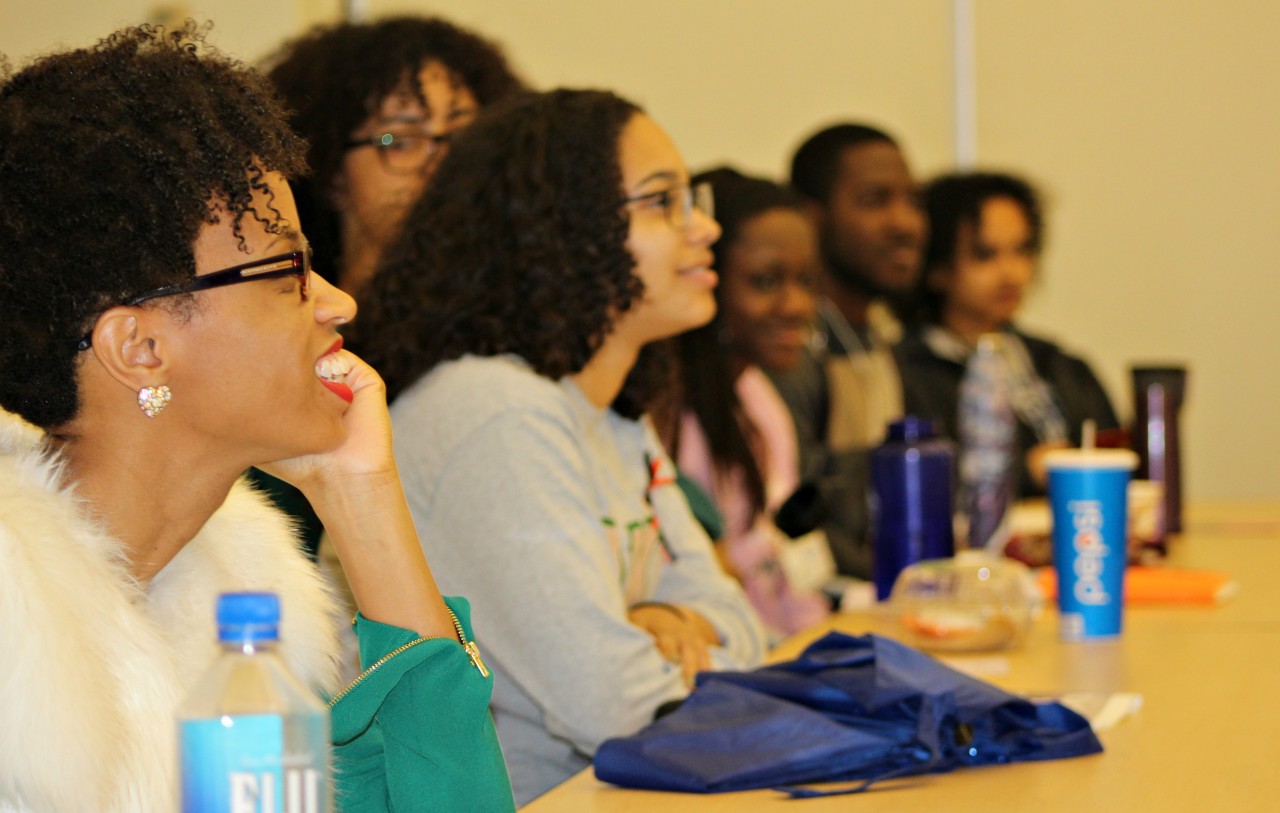 Honor Your Body Week is a week of programming that challenges the idea that a person's value is measured through their willingness and ability to embody current beauty standards. We recognize that the messages we receive from the beauty industry and media tell women, girls, and femme folks that being admired, envied, and desired based on their looks is a primary function of femininity. We also know that isn't true. Honor Your Body Week brings together diverse students of all gender identities from across campus, student organizations, and identities to practice and promote self love and self expression.
Theme: Radical Rest - Intersectionality, Healing, & Love for Black Womxn   
The Black Feminist Symposium is dedicated to celebrating Black feminist scholarship and uplifting voices, forums, panels, and lectures that are led by students, staff, faculty, and community members. The Black Feminist Symposium works to unite black feminist work being done at UC and with the community at large. By hosting this annual symposium the UCWC is able to connect student activism with community work, while supporting space that elevates Black feminist  contributions to achieving social justice. See the full program here. 
Register to participate in the Black Feminist Symposium by following this link: https://campuslink.uc.edu/submitter/form/start/462159