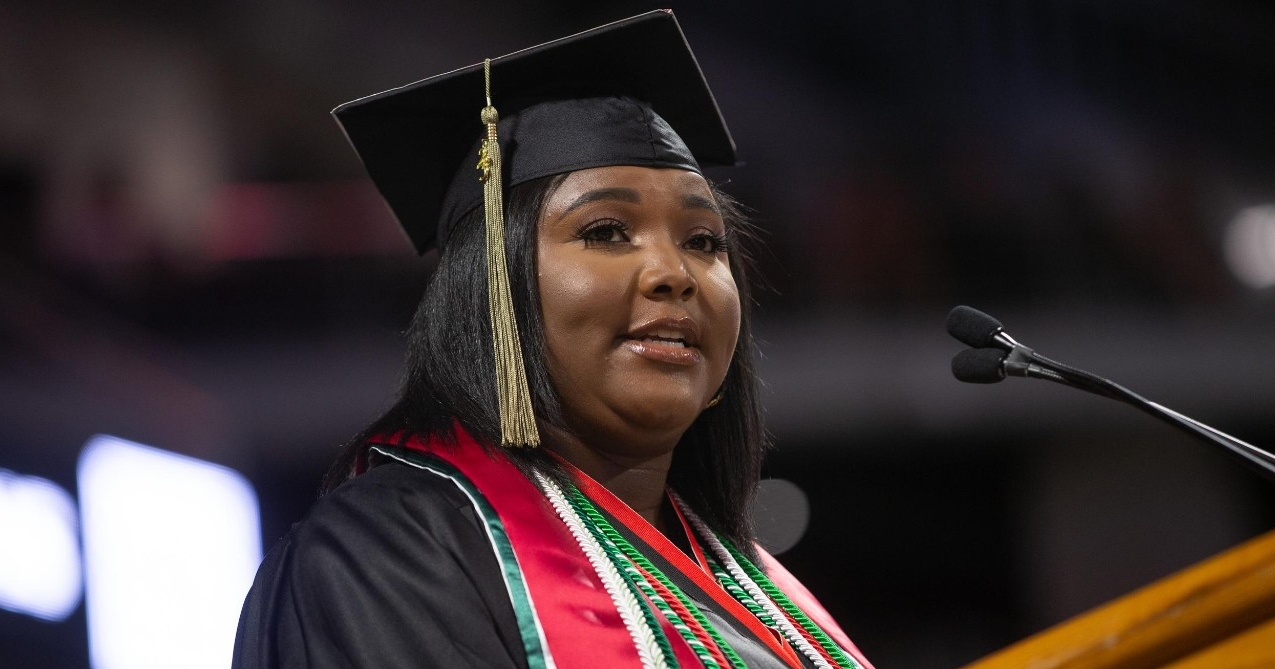 UC Parent & Family Programs provides a list of hotels near campus and in the surrouding community for guests needing overnight accommodations.
Guests with accessibility needs may be dropped off at CCM Circle. Enter at Corry Boulevard. Golf carts will be available to shuttle guests to Fifth Third Arena from the passenger drop-off. 
Campus Green, Calhoun, CCM (ADA placard/plate required), Woodside, and Corry garages will be open at no charge during Commencement.  
A parking pass will be required to park in these garages. The parking pass is free to obtain. You must show the pass to the garage attendant.
Guests with an ADA placard/plate should order a parking pass for CCM Garage. Only guests with an ADA placard/plate and a CCM Garage parking pass will be able to park in CCM Garage.
Summer Commencement parking passes will be available closer to the ceremony date. Graduates should watch their UC email for updates on parking from the Commencement Office. When graduates recieve notification that parking is open for Summer Commencement, instructions will be posted below.
Current parking permit holders may utilize their UC parking permit assigned to a West Campus garage.
A limited number of golf carts will be available to shuttle guests with accessibility needs.
Each guest age 4 and older must have a ticket to attend. Guests 3 and under do not need a ticket, but must sit on the lap of another guest. Graduates complete the guest ticket request process prior to graduation.
Guests may sit anywhere in the general admission area. Guests with accessibility needs may visit our Guest Relations tables on the day of the ceremony, conveniently located inside Fifth Third Arena at the East and West Concourses. Staff will provide information on seating and accommodations.
Ushers will be available with a limited number of wheelchairs to transport guests to/from seating in the arena. Guests may bring their own wheelchair if they prefer to remain in the wheelchair during the ceremony. Guests do not need advance reservations for wheelchair assistance or accessible seating.
Elevators and family restrooms are available at the arena.
Join Parent & Family Programs in the Champions Club (above sections 102-105) for games, giveaways, photo booth, and family fun to commemorate the day!