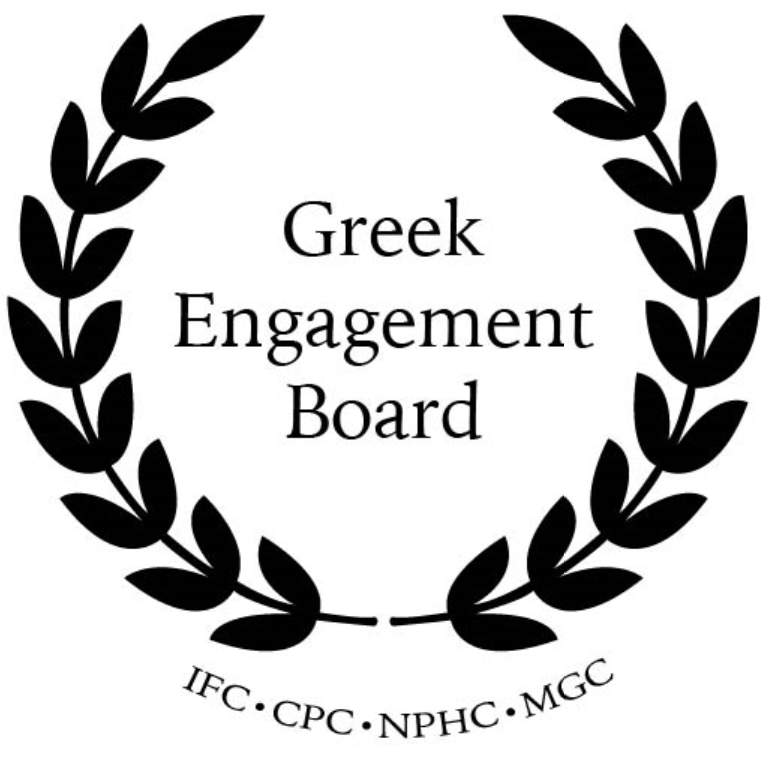 The Greek Engagement Board is an organization made up of student leaders from the Fraternity & Sorority Life (FSL) community at the University of Cincinnati. The purpose of the Board is to ensure the welfare and continued growth and development of the community, while promoting FSL activities for the benefit and enhancement of the community at the University. The Board exists to unify Greek organizations through collaborative initiatives.
President: Matthew Voorhees          Advisor: Bri Cross 
Annually, the Greek Engagement Board will facilitate Future Greek Leaders, GreekServe, Greek Week, the Variety Show, and the Greek Excellence Awards while promoting the community through public relations and fundraising efforts. 
The Board is comprised of the following positions:
President
Vice President of Administration
Co-Directors of Public Relations
Co-Directors of GreekServe
Co-Directors of Greek Week
Co-Directors of the Variety Show
Co-Directors of the Future Greek Leaders (FGL) Retreat
Commitees