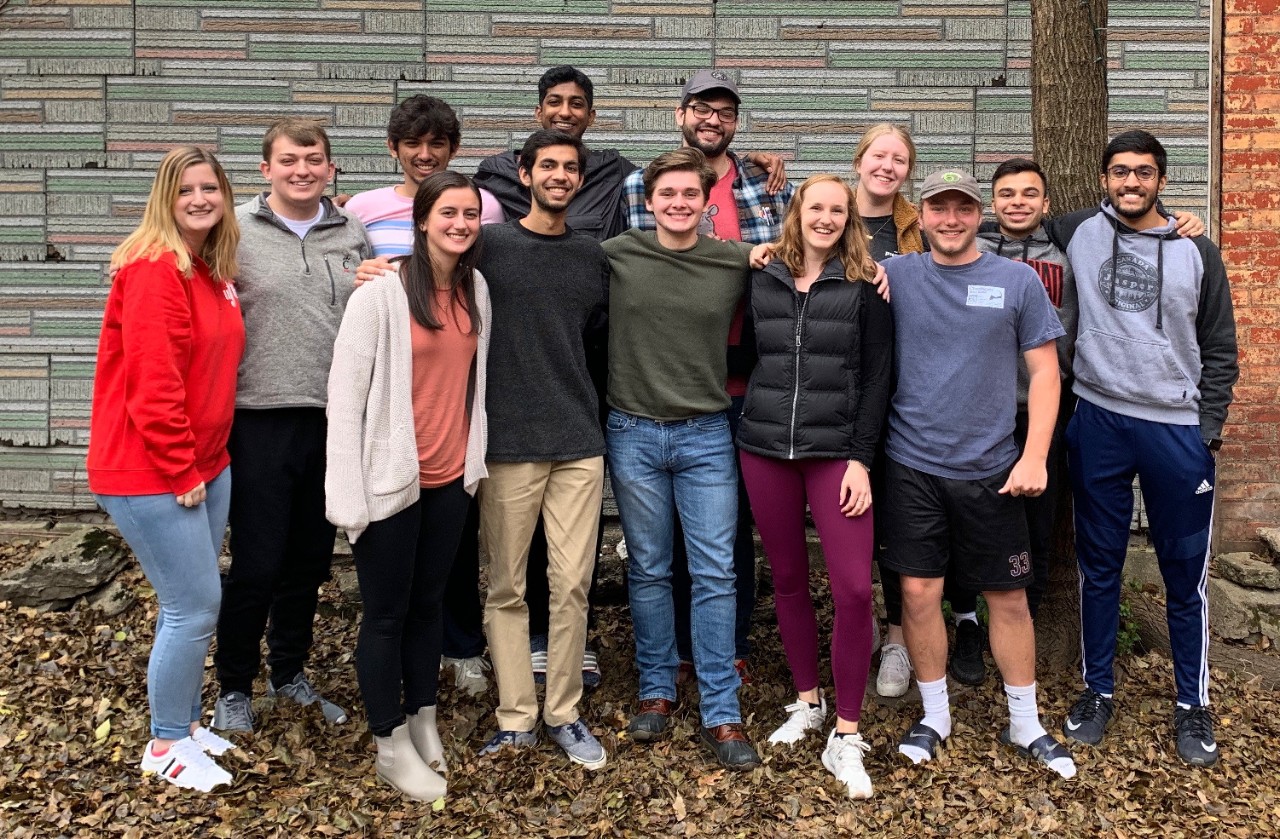 What is the University Funding Board?
University Funding Board (UFB) allocates a portion of the general fee money to Registered Student Organizations (RSO) and Academic Intercollegiate Competition (AIC) organizations that promote interaction and awareness through programs, conferences, and competitions that serve to directly benefit the entire student body. 
Types of Funded Student Organizations
UFB has two different types of funded student organizations, RSO and AIC. These types of funded student organizations are defined as:
RSO:  A group of University students who unite to promote or celebrate a common interest
AIC: An organization that participates in valid academic (non-athletic) intercollegiate competitive events
Each organization is eligible to receive funding from UFB based on the designated criteria governing the allotment of funds for their specified organization. More information can be found on the University Funding Board's CampusLINK page as well as in the UFB Funding Handbook.
The following dates are important for RSO and AIC groups to mark down regarding funding. All designated dates are hard deadlines and no exceptions are made for organizations that fail to meet them.
UFB meetings are held every Thursday when class is in session at 6 PM in TUC 423*
September 2, 2021: First meeting of Fall semester
November 25, 2021: No meeting Thanksgiving break
December 2, 2021: Last meeting of Fall semester
January 13, 2022: First meeting of Spring Semester
May 16, 2022: All purchases from approved budgets and yearly allocations must be made
All dates subject to change due to changes in university schedule.
*All organizations with budgets being heard will be notified of any changes to the location.
Tuesdays at 11:59 PM is when all budgets must be submitted to be heard on that Thursday
Thursdays at 10 AM is when any all documentation must be submitted via CampusLINK
Monday, February 28, 2022: Deadline to apply for spring break events
Friday, March 25, 2022: Last day to use operating funds
Monday, April 18, 2022: Deadline to apply for summer events* as well as early fall events**
*Summer events are those that begin between the Monday following spring commencement and the Sunday before the first day of fall classes.
**Early fall events are those that begin within the first twenty-one (21) days of the fall semester.
March 11, 2022: Budgets for the 2021-2022 academic year due by 5:00 PM
March 31 and April 7, 2022: Budget presentations heard at the UFB Meeting, 6:00 PM, TUC 423
May 16, 2022: Last day to make all purchases from yearly allocation
UFB funding is available for all recognized student organizations that meet the following criteria:
Must be open to all students
The president must complete the RESET process and be approved by SAB
The treasurer must complete the Treasurer Training
Must be a majority (at least 51%) undergraduate at the time of registration
All newly formed student organizations cannot receive funding until four weeks* after becoming an SAB approved registered student organization. 
*Four weeks is defined as weeks when class is in session and does not include time during breaks throughout the academic year.
To request funding additional to operating funds, RSO's must submit a funding request using the CampusLINK budget submission form. The Budget Submission Guide is an excellent resource that details how to submit the form. Follow the steps below to assist you when requesting funds.
UFB requires your budget be heard at a meeting no less than 14 days prior to your event. You can submit a budget request as early as you would like to ensure time to submit additional documentation and make any necessary edits. 
Start gathering all required documentation and building your budget submission through CampusLINK. If you get stuck or need help UFB members hold office hours in Steger 655 or you can email them with any questions you have. Your budget must be submitted with your supporting documentation by Tuesday at 11:59 PM to be eligible to be heard at our Thursday meeting.
Do not buy anything yet! Your funding is not guaranteed until UFB hears your budget at a meeting and approves it. Any purchases made with your own money cannot be reimbursed if a budget is denied. 
UFB strongly encourages all organizations to attend the UFB meeting at which your budget is heard. This meeting will occur at 6:00 pm on Thursday the week you submitted your budget. Any budgets submitted after Tuesday at 11:59 PM, if eligible, will be heard the following week.
Be prepared to answer questions that UFB members may have about your budget & event. Regardless of whether you attend, you will receive an email on Friday with the budget decision and next steps. 
Approved: Congratulations! Your email should outline the next steps but you should make an appointment with the UFB financial administrator once you have submitted your purchase request(s) and have your advisor approve them. All purchases should be made AT LEAST one week prior to your program.
Denied: If you submitted your budget early and are outside the 14 day deadline you may be able to make changes and resubmit your funding request. If you were denied and do not agree with the decision made by the board you can submit an appeal by 11:59 PM  the Tuesday following the budget decision. More information can be found in UFB's Funding Facts under "Appeal Process."
Unlike RSO's, AIC groups are funded on a yearly allocation at the end of each academic year. Throughout the year, if funding is available, AIC organizations can appeal for additional funds. More information on the AIC funding process can be found on UFB's CampusLINK page and in the UFB Funding Handbook.
Requests must be submitted via CampusLINK by 5 PM on the 9th Friday of the spring semester. No late requests will be accepted. Organizations can request up to $10,000 for the year during this process. In your budget request you must include a budget spreadsheet and a presentation.
Your organization will give this presentation to UFB at a designated meeting to request the amount of funding you are hoping to receive. In your presentation you should include:
Past competitions, performance at these competitions, and expenditures from years past as well as the current academic year
New competitions/events, additional costs, and reasons for attending additional competitions/events
Justification for increased funds for materials or events. 
This spreadsheet will help UFB see what your organization spent their funding on in the past year and can also be a useful tool for you to see where you are spending money and see any changes in your spending from year to year. The budget spreadsheet should include:
Competition and/or Registration fees
Transportation
Hotel and Lodging
Equipment/Supplies
Co-sponsorship and donations
If funding is available, organizations can request for additional funding as needed. This funding is provided on a first-come, first-served basis. To appeal for additional funding you can email the External Vice President and they will tell you how to submit an appeal budget request and setup a time for your organization to present your appeal to UFB.
For more information or if you have any questions contact UFB directly or the UFB Advisor. Additional information regarding purchases for approved funding can be directed to the appropriate financial administrator for your organizaiton.
Ms. Charlene Walker
Financial Admin (RSO organizations), SALD
655 Steger Student Life Center
Ms. Patty Speed
Financial Admin (AIC organizations), SALD
455 Steger Student Life Center