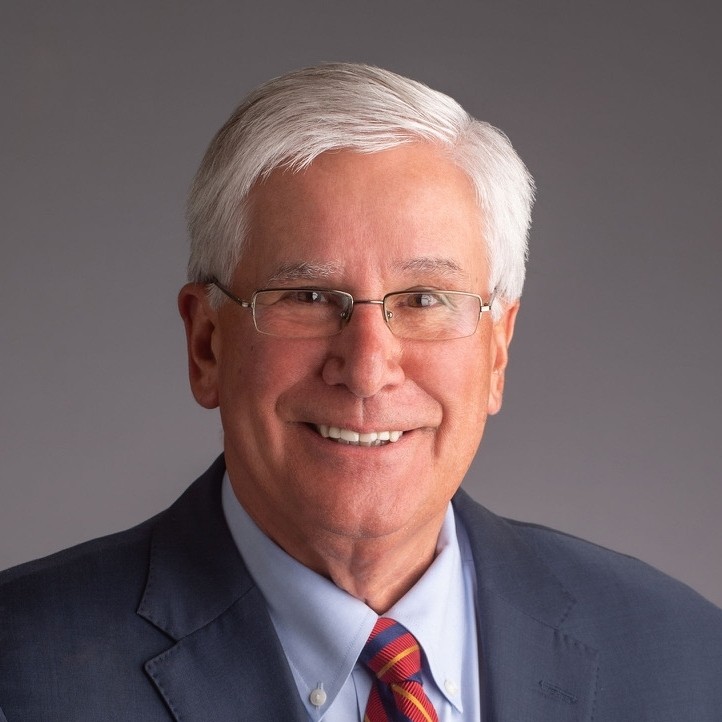 Term:  2018-2027
Ronald D. Brown is the retired Chairman and Chief Executive officer of Milacron Inc., Cincinnati, Ohio, a leading supplier of plastics processing and industrial fluids technologies with major manufacturing facilities in North America, Europe and Asia. He has also served as Vice Chairman and Chief Operating Officer of The Armor Group, a certified woman owned enterprise, with manufacturing operations in North America and Asia.

He currently serves as a director on two public company boards: A.O. Smith Corporation, Milwaukee, Wisconsin, a global S&P 500 manufacturing company of water treatment and heating products, where he is currently lead director, and LSI Industries, Inc., Cincinnati, Ohio, a leading provider of lighting and graphics technologies, where he previously served as Interim Chief Executive Officer.
Ron also serves on the board of directors of two family-owned manufacturing businesses: Master Fluid Solutions, Perrysburg, Ohio, a global metalworking fluids manufacturer, where he currently serves as Vice Chairman, and Cincinnati Incorporated, Harrison, Ohio, a U.S. based manufacturer of laser, powdered metal and press brake machinery. In addition, he serves as an independent trustee for the James Advantage Funds Trust, Alpha, Ohio, a diverse group of mutual funds.
Ron currently serves on the advisory board of the Society of St. Vincent de Paul and is a member of Legatus, the Commercial Club of Cincinnati (Past Treasurer), the Queen City Optimists Club (Past President) and the Management Executive Society.
Ron's past community service includes serving on the boards of the American Red Cross, Cincinnati Chapter, having served as its Chairman, the United Way of Greater Cincinnati, the Cincinnati Museum Center, the Cincinnati Business Committee, as well as serving as Chairman of the Steering Committee for Leadership Cincinnati, a leadership development program for the Greater Cincinnati Chamber of Commerce.
Ron received his Bachelor of Business Administration in accounting from the University of Cincinnati, where he graduated magna cum laude. He earned his Juris Doctor from the University Of Dayton School Of Law. Ron and his wife, Linda, have two children and five grandchildren, all of whom reside in the Cincinnati area.