Detachment 665 Program Director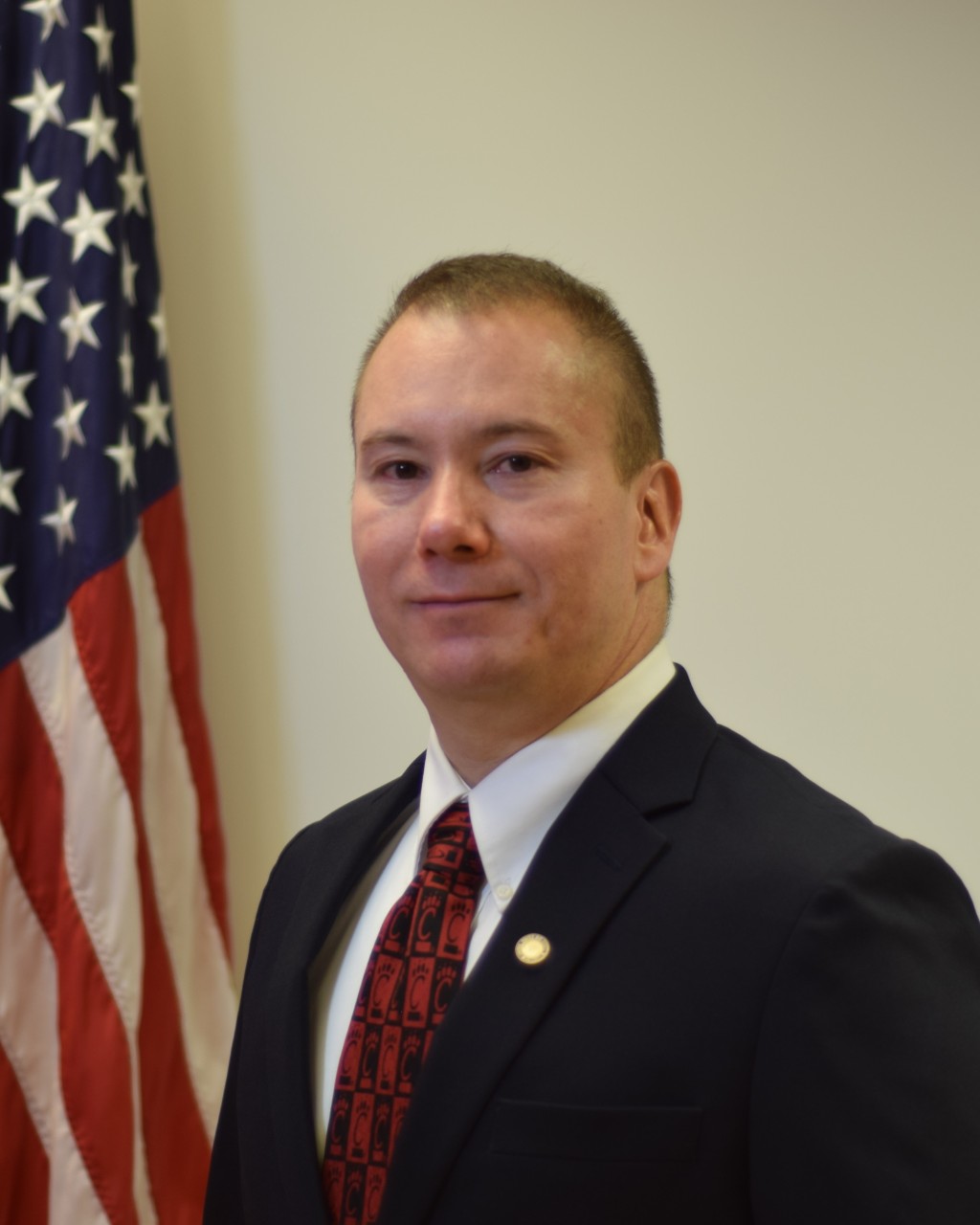 Clayton Izumi is the Program Director at the University of Cincinnati, in the department of Air Force ROTC.  In this capacity, Mr. Izumi is responsible for the daily management of the department to include overseeing office and staff calendars; planning and coordination of events; create, maintain and oversee budgets; staff hiring; university liaison; class scheduling coordinator; and assorted University and Air Force duties.   
Mr. Izumi is from Ft. Knox, Kentucky.  He enlisted in the Air Force in July 1989 as an In-flight Refueling Specialist until he received his commission in December of 1996.  As an officer he served in a variety of Aircraft Maintenance duty assignment at the wing and headquarters level.  Prior to his current assignment, he worked as an Air Force civil service employee at Wright-Patterson AFB where he worked as a physical fitness assessor and a drug testing program assistant manager. 
1995 Bachelor of Science in Workforce Education & Development, Southern Illinois University-Carbondale
2000 Squadron Officer School (In Residence), Maxwell AFB, AL
2006 Masters of Arts in Education, University of Phoenix
Oct 1996–Dec 1996, Candidate, Officer Training School, Maxwell AFB, AL
Dec 1996–Jun 1999, Aircraft Maintenance Officer, 522 FS, Cannon AFB, NM
Jul 1999–Feb 2000, Assistant Flight Commander, 8 AGS, Hurlburt Field, FL
Feb 2000–Jan 2003, Combat Aviation Advisor, 6 SOS, Hurlburt Field, FL
Jan 2003–Jan 2004, Maintenance Operations Officer, 8 MOS, Kunsan AB, ROK
Jan 2004–Jul 2007, Aircraft Maintenance Branch Chief, USAFE A4 Staff, Ramstein AB, GE
Jul 2007–Sep 2010, Assistant Professor of Aerospace Science, AFROTC Detachment 665, University of Cincinnati, Cincinnati, Ohio
Oct 2010–Feb 2015, Air Force Civil Service, Wright-Patterson AFB, OH
Feb 2015–Present, Program Director, AFROTC Detachment 665, University of Cincinnati, Cincinnati, Ohio