Supporting & Celebrating Your First Generation College Student
The University of Cincinnati is committed to recruiting a diverse and academically-talented undergraduate student population. First-generation students make up approximately 25% of our student body across all campuses. We have outlined resources below to help support your future Bearcat from the application process through graduation.
At UC, first-generation college students are defined as students whose parent(s) or guardian(s) did not complete a bachelor's degree within six years of high school graduation.
The Cincinnati Experience
UC hosts a variety events and programs throughout the year to engage prospective and current students. Check out Bearcats Scholars: The Cincinnati Experience, an overnight visit opportunity for students of color and/or first-generation college students to meet other future Bearcats, experience our campus culture, and see what the Cincinnati area has to offer.
As a college student, one of the top factors in student success and progression toward their degree is the motivation and support of their family. With your ongoing encouragement and pride, they will soon be walking across that graduation stage. 
When students need support and they are not sure where to go, they often reach out to their family first. Parent & Family Programs is here to help you become a knowledgeable resource about navigating UC and the college experience. Reach out anytime!
As a family member, we are available year-round to answer questions, provide information, and help you provide the best possible support to your student. Here are some tips to help you get started:
Enhance your knowledge of UC's resources!
Sign up for the UC Family Portal to receive ongoing campus updates on student life, support services, upcoming events and deadlines, family events, involvement opportunities, and more throughout the year. The platform allows you to customize your experience to be able to receive the types of information you want at the frequency that works best for YOU and your family. 
Familiarize yourself with UC's student resources and services

in place to support your Bearcat's experience both inside and outside the classroom. 

Encourage your student to take advantage of all that UC offers and to build connections! In addition to getting involved and exploring their interests with clubs/organizations or outside-the-classroom programming, students can get to know faculty and staff. Connecting with peers and mentors on campus can help your student feel at home at UC, build a supportive network on campus, and maximize their experience.
Talk with your student about the college experience.
Express your support and encouragement to your student frequently. Motivation from family members is often cited by student as one of the more important factors in their persistence day-to-day. Show your Bearcat how confident you are they can be successful -- even when things get really hard, which they will. College is hard!
Be honest with your student about your feelings and perspectives. An open dialogue is key for a successful family-student partnership.
Have a conversation around college finances and be open about any financial contributions you may be able to make toward paying for college. Your student will be better positioned to prepare to pay for college if they have a realistic picture with all the accurate information.
Explore our Family Guide series and talk with your student about situations they may encounter in college. Your opinion matters to them and they will look to you to help them navigate challenges they may encounter in college.
Discuss your expectations of your student's contributions to life at home. Between balancing classes and engaging in student life, your Bearcat may have less time for family activities. When possible, try to be flexible and encourage them to prioritize college success.
Many first generation students often feel guilty about being away from home. Encourage them to be excited about being here. Remind them of the value of a college education and what it means to you and your family.
Know that UC is your home, too!
Visit UC! Whether you're attending one of our annual events or stopping by for a quick visit to see your student, we look forward to seeing you on campus. Your student will love to see you! And, when you're here, stop by Parent & Family Programs (Steger Student Life Center, Suite 630) to meet our staff and grab some fun giveaways!
Support Services for Your Bearcat
UC offers a number of different support services and opportunities for first-generation students. Learn more about these programs below.
1MPACT House is a residence hall on UC's Uptown Campus, located in Building 12 of Stratford Heights. In order to be accepted to 1MPACT House, students must be either first-generation college student, underrepresented minority, and/or Pell-eligible. Living in the 1MPACT House supports your student's transition to college and introduces them to programs and resources that enhance their success in three areas: Academics, Personal, and Social.
Housed in the Division of Student Affairs, Gen-1 is a groundbreaking UC program that is the nation's first living-learning community. Established in 2008, the program focuses on first-generation, Pell-eligible college students. First-year Gen-1 students are required to live in the 1MPACT House, which offers programming purposefully grounded in four pillars (Live, Learn, Give, and Earn), fosters success, and enriches their university experience. Gen-1 students also receive a scholarship that is renewable as long as they remain in good standing with the program. 
The African-American Cultural and Resources Center (AACRC) offers the Transitions Program as a first-year experience opportunity. Transitions is designed to enhance the first-year experience for incoming students of color by providing leadership training, workshops, peer mentoring, social and academic activities to help enhance the success of students. 
The Darwin T. Turner Scholars Program (formerly known as the Minority Scholars Program) was established in 1976 to honor Darwin T. Turner, an African American student who, at the age of 16, was the youngest person ever to graduate from the University of Cincinnati. Ethnic Programs & Services offers this scholarship program to promote academic excellence, foster diversity, and provide leadership and service opportunities to incoming students. In addition to providing full-tuition funding, Darwin T. Turner Scholars are expected to participate in programs and activities designed to improve their intellectual, personal, and professional development.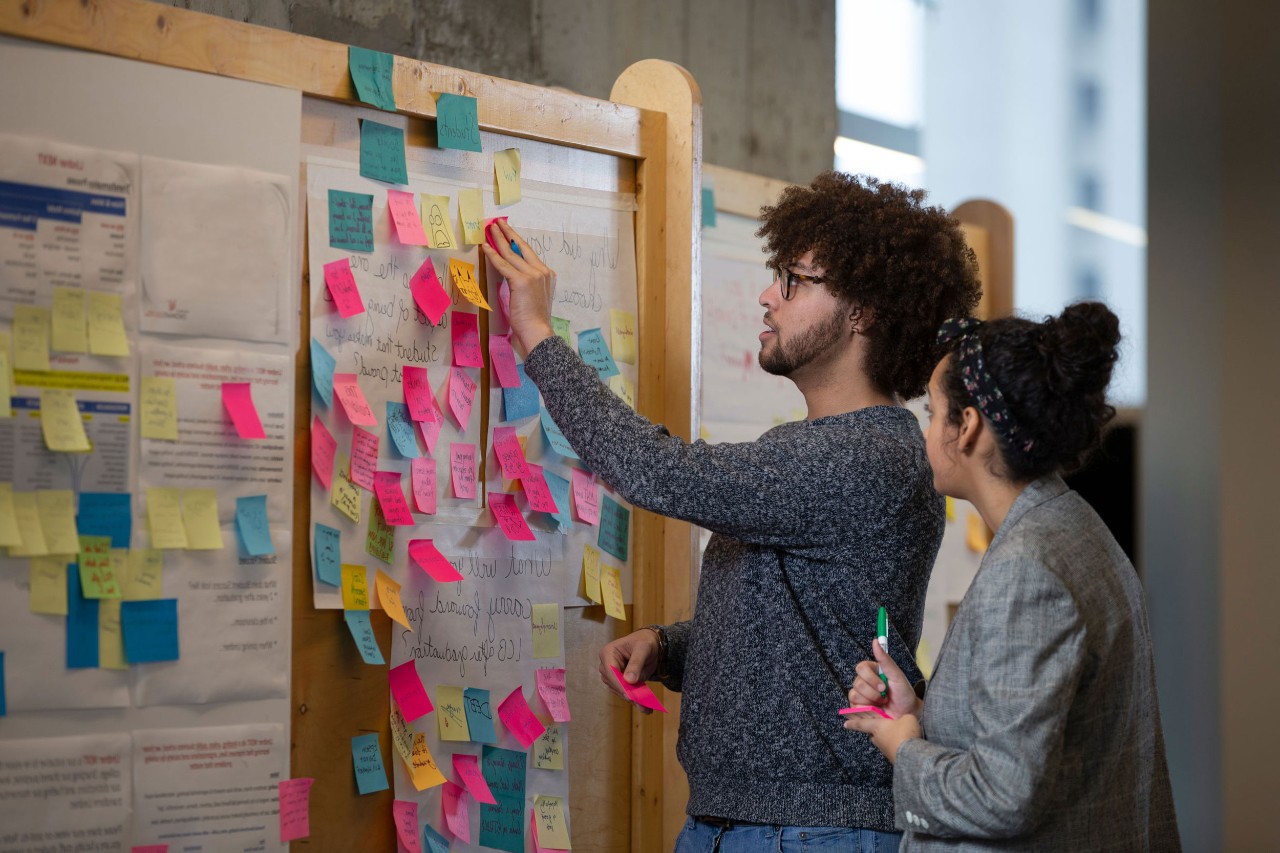 UC is committed to assisting your student throughout their college experience from application to graduation. We offer a wide range of resources to support and engage you and your family.
Academic Advising is provided to all students through our various academic colleges to help students navigate their academic journeys throughout the duration of their degree programs.  
Accessibility Resources provides students with disabilities the necessary accommodations and accessibility to our community and classrooms, both on campus and in our online spaces.
Counseling & Psychological Services
Counseling and Psychological Services (CAPS) is available to students in times of need. UC CAPS offers a wide variety of mental health services and resources to support students. 
At UC, we understand that college is an investment in your future. Our Financial Aid office is here to ensure that our students are educated and have the resources to help make their education as affordable as possible.  
Student Employment Opportunities
Working on campus is an excellent way to earn money while attending college. There are numerous positions available to both work study and non-work study students through our various offices and locations on campus.  Student jobs are posted on Handshake.
Keeping the families of our students connected with UC is an important piece to ensuring that students can navigate the UC experience successfully. Our office provide families with useful information and resources to help support your student in that journey. 
At the UC Blue Ash regional campus, nearly half of the students are first-generation college students. UC Blue Ash has many resources to support students. Visit UC Blue Ash Resources, a one-stop shop for first-generation college student resources.  
The UC Clermont campus provides students with the resources they need for college success. First-generation college students make up 52% of the Clermont campus population and there are many programs and resources available for support. Visit UC Clermont Resources to see resources available.