Office of Equity & Inclusion
Bleuzette Marshall
Vice President
Bleu is a UC alumna. In her role, she manages the university's inclusion efforts- providing strategic leadership for the recruitment, retention, and advancement of diverse talent and building mutually rewarding partnerships in the broader community.
Alecia Trammer
Director
Alecia has worked at UC for approximately 33 years. She began her career at UC as a pre-nursing advisor at the College of Nursing. She has held multiple positions here at UC. She has a BS in Human Resources and an MA. ED and MSW.
Joya Dillard
Program Coordinator
Joya is the Program Coordinator and has worked in higher ed for 10 years. She has experience in student success and persistence and advising student organizations. She has a B.S. in Health and Sport Studies and a Masters in Sports Administration.
Corrine DuBose
Student Associate
Corrine is a 4th-year Cellular & Molecular Biology Major, with a minor in Women, Gender & Sexuality Studies. Human rights, equity, and progression are majorly important foundational beliefs for her.
Office of Gender Equity & Inclusion
Adrienne Lyles
Executive Director and Title IX Coordinator
Adrienne arrived at UC in July 2021 and manages UC's comprehensive response to concerns related to sex/gender, including compliance with Title IX of the Higher Education Act of 1972 and Title VII of the Civil Rights Act of 1964.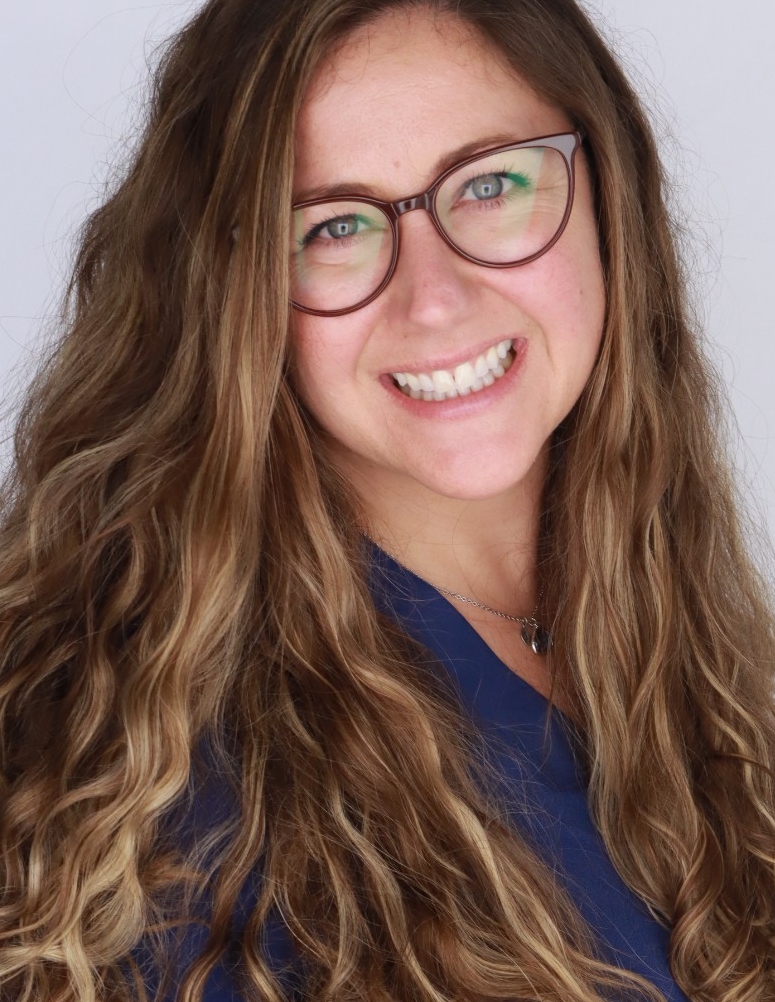 Sally Miller
GEI Specialist
Sally, a Bearcat alum, brings over a decade of law enforcement experience, specializing in investigations of sexual assaults, intimate partner violence and sex trafficking in Metro Atlanta. Sally is a foodie and enjoys trying new local cuisine.
Morgan Shaw
GEI Specialist
Morgan serves as an Investigator in the GEI office. She strives to conduct timely, fair and impartial responses to reports of sex/gender-based harassment and discrimination. In her free time she enjoys eating delicious food around the city.
Alexa Justice
GEI Specialist
Alexa has a BA in History and Political Science, an MA in History, and is pursuing her MA in Educational Studies. She started working at UC in 2014 and joined OGEI in 2019. Outside of work she volunteers with several theater groups.
Emma Jenkins
Case Manager
Emma is pursuing a MA in Education Studies. She has experience in power-based violence intervention through her work responding on-scene to 911 calls of domestic violence in Cincinnati. Emma enjoys finding new restaurants and events within the city.
Office of Equal Opportunity & Access
Brandon Craig
Assistant Director
Brandon Craig is an Assistant Director in the Office of Equal Opportunity & Access. He is an active alum, serving on the Board of Trustees for the Law Alumni Association. In his free time, Brandon dances and teaches Argentine Tango.
Karla Phillips
Assistant Director
Karla has her Masters of Education in Curriculum and Instruction from UC. She has experience in investigating gender equity issues and discrimination complaints, along with implementing UC's affirmative action plan and equal opportunity policies.
Liz Tussey
Program Coordinator
Liz coordinates OEOA's Equal Opportunity Academy (EO Academy) and Inclusive Excellence Seminar series and provides search committee trainings on equal employment opportunity and affirmative action practices.
The Cincinnati Ethics Center
Andrew Cullison
Executive Director
Dr. Andrew (Andy) Cullison is the founding executive director of The Cincinnati Ethics Center. As an ethics center director, he specializes in K-12 ethics education, co-curricular ethics programs at the collegiate level for students/faculty/staff.
Venus Kent
Program Manager
Venus is a Cincinnati Native with over 30 years of experience working in the downtown community. She founded the Downtown Ambassador Program a clean and safety crew. She was instrumental in bringing the 2012 World Choir Games to Cincinnati.