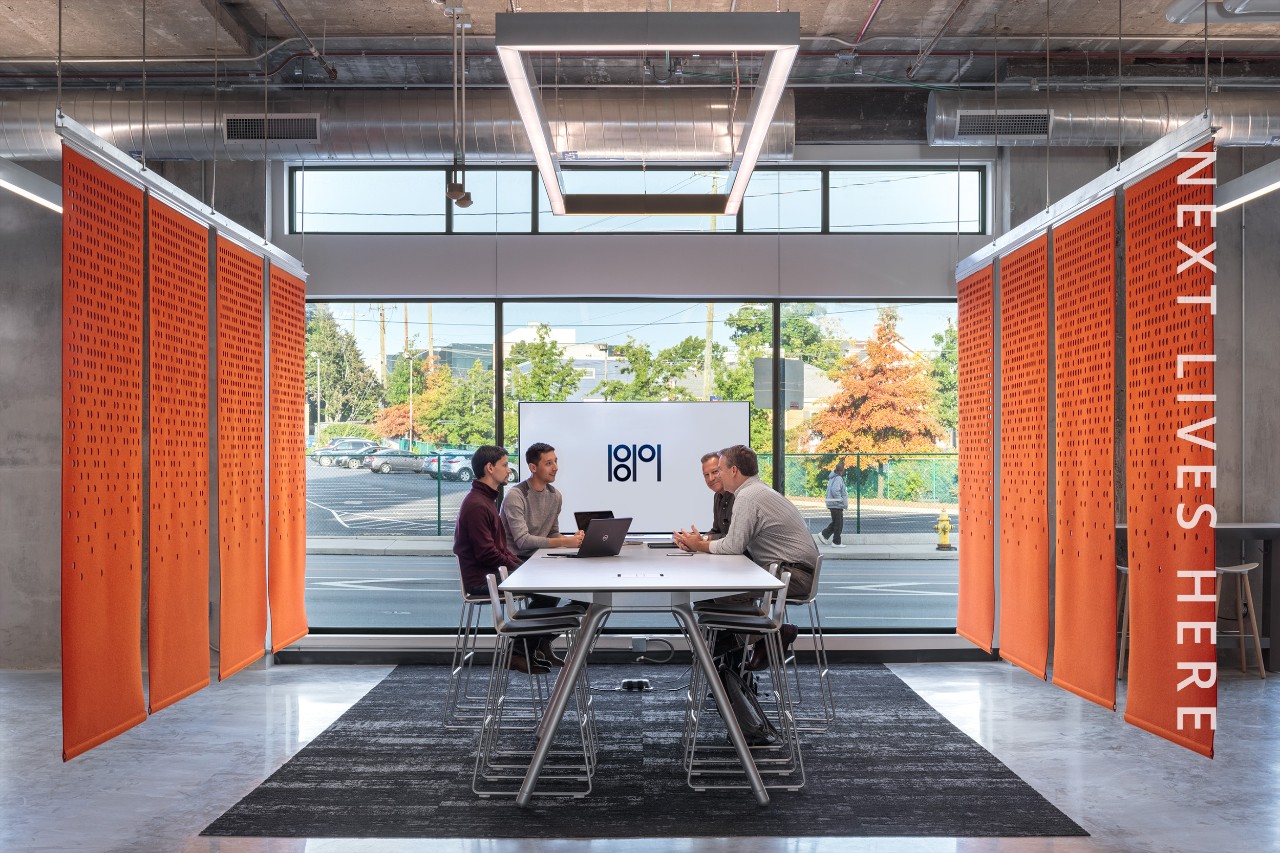 UC's 1819 Innovation Hub brings university talent, industry, and community together in a space free from barriers that hinder innovation—allowing ideas to be unleashed and curated. It's a one-stop destination for the university, the city, and world beyond to co-locate, bring ideas to life, and solve today's most complex problems.  
Shaping Tomorrow Through the 1819 Innovation Hub
Create an environment for collaboration, innovation, and creative collisions.
Provide structure for the community to engage with UC.
The 1819 Innovation Hub is strategically located near UC's Uptown campus in Cincinnati's developing innovation district, a mixed-use development supporting medical, research and innovation industries. With a metro population over two million, the city of Cincinnati is nationally recognized for its vibrant and growing innovation ecosystem:
"Top up-and-coming region for new college graduates" – Forbes
"Top 10 best cities to start a new career" – Time Magazine
"Where startups are thriving" – CNN Money
"Best place in the U.S. for young entrepreneurs" – Under 30 CEOs