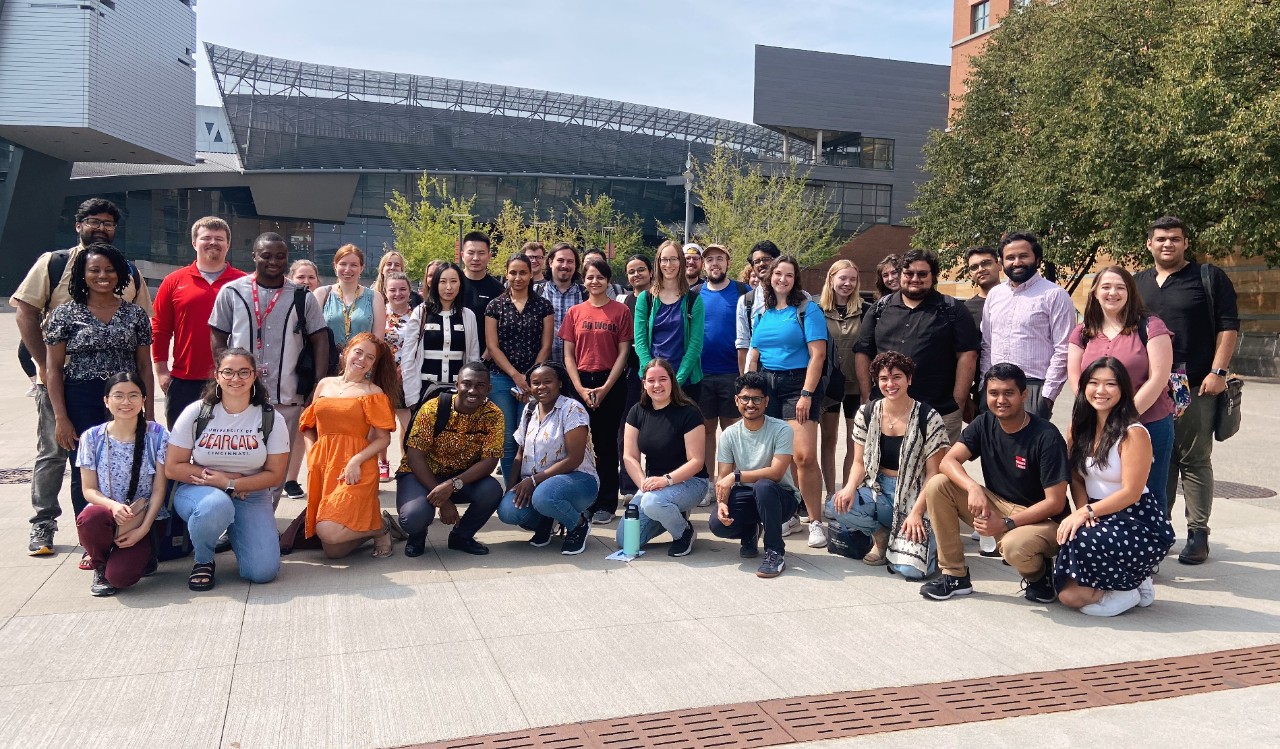 Graduate Student Government
The Graduate Student Government (GSG) is the primary organization representing all Graduate students attending the University of Cincinnati. As an organization run by graduate students for graduate students, the GSG acts as a liaison between the University administration and the Graduate student body and strives to make the graduate student experience as beneficial as possible to students and the University.

Stay connected with us by signing up for our weekly newsletter, following us on social media, or visiting our office located on the 6th floor of Steger Student Life Center. We are directly above the Student Wellness Center and can be accessed quickly by the elevator located outside or the outdoor stairwell.
Accessible Route: Enter Steger Student Life Center through the entrance (with automated open button) on the ground level near Student Activities and Leadership Development (SALD). Entrance is located on Mainstreet across from the Campus Recreation Center and Center Court Dining Hall. Take the elevator to the 6th floor. Turn left out of the elevator and continue down the hallway to room 683.
For help finding the Steger Student Life Center, access the Campus Map.