GSG is bringing back their annual Thanksgiving Dinner, rebranded as "Friendsgiving Dinner"!
Not everyone can spend the holiday season with family, making it a lonely time for out-of-state or international students. Rebranded as Friendsgiving, this is an annual dinner event that emphasizes the time spent with friends or your "chosen family". This Dinner aims to bring graduate students from various backgrounds together to play a few games, enter in raffles, and enjoy a delicious dinner. 
This year, Friendsgiving Dinner is held on Tuesday, November 22nd, 2022 from 6:00-9:00 PM at TUC Great Hall. Registration is required and those bringing a guest must indicate so during registration. RSVP is found on CampusLink and is first-come, first-serve.
EDIT: Registration is now closed.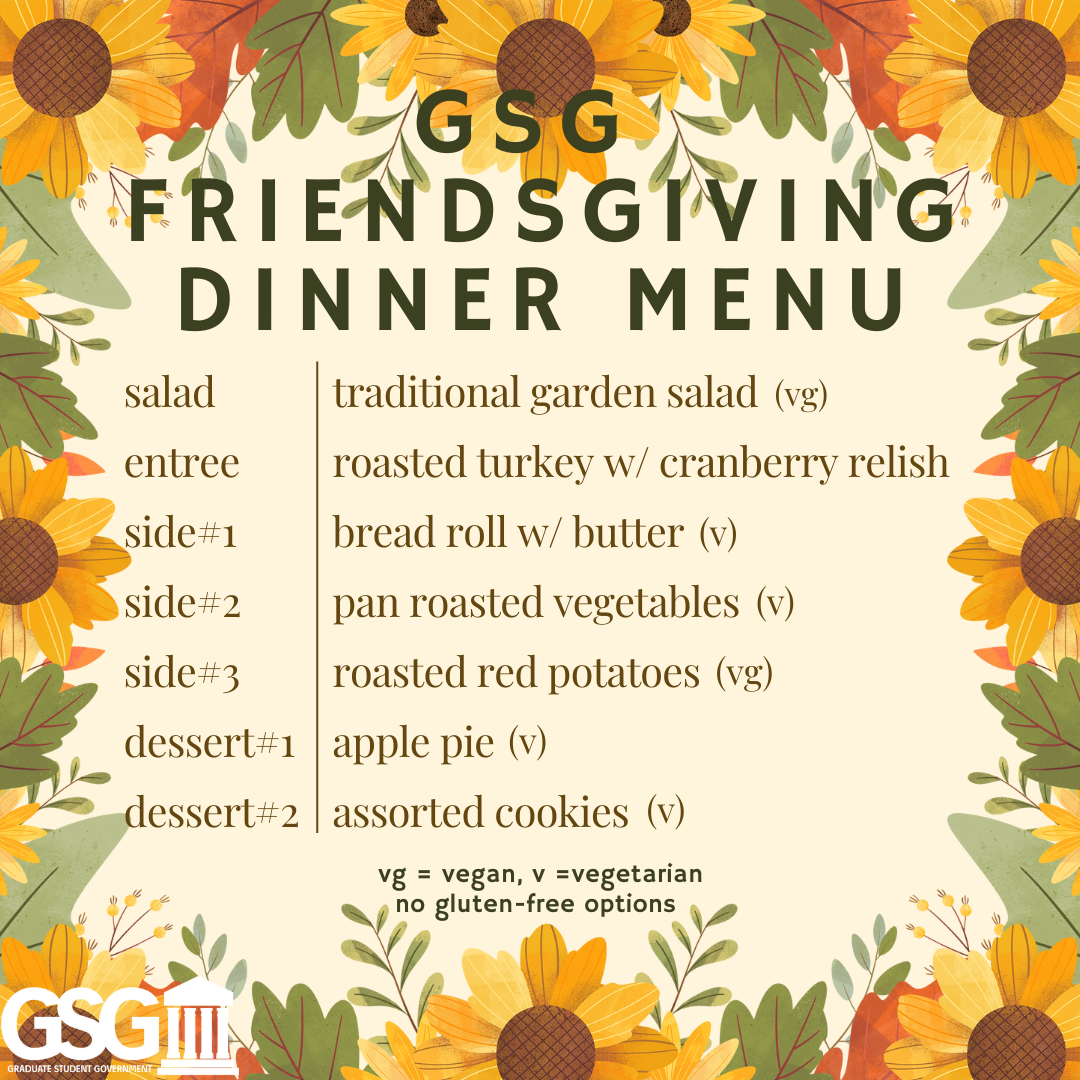 Here is a preview of our menu! We will NOT be serving beef or pork at this event, making our menu friendly to most diets. We will have vegetarian and vegan options as indicated in the menu.
Due to catering preparations, the food will not be gluten-free.
Here is a preview of our program for Friendsgiving. This is a breakdown of our event schedule, with check-in starting at 5:50 PM and dinner starting around 7:10 PM.