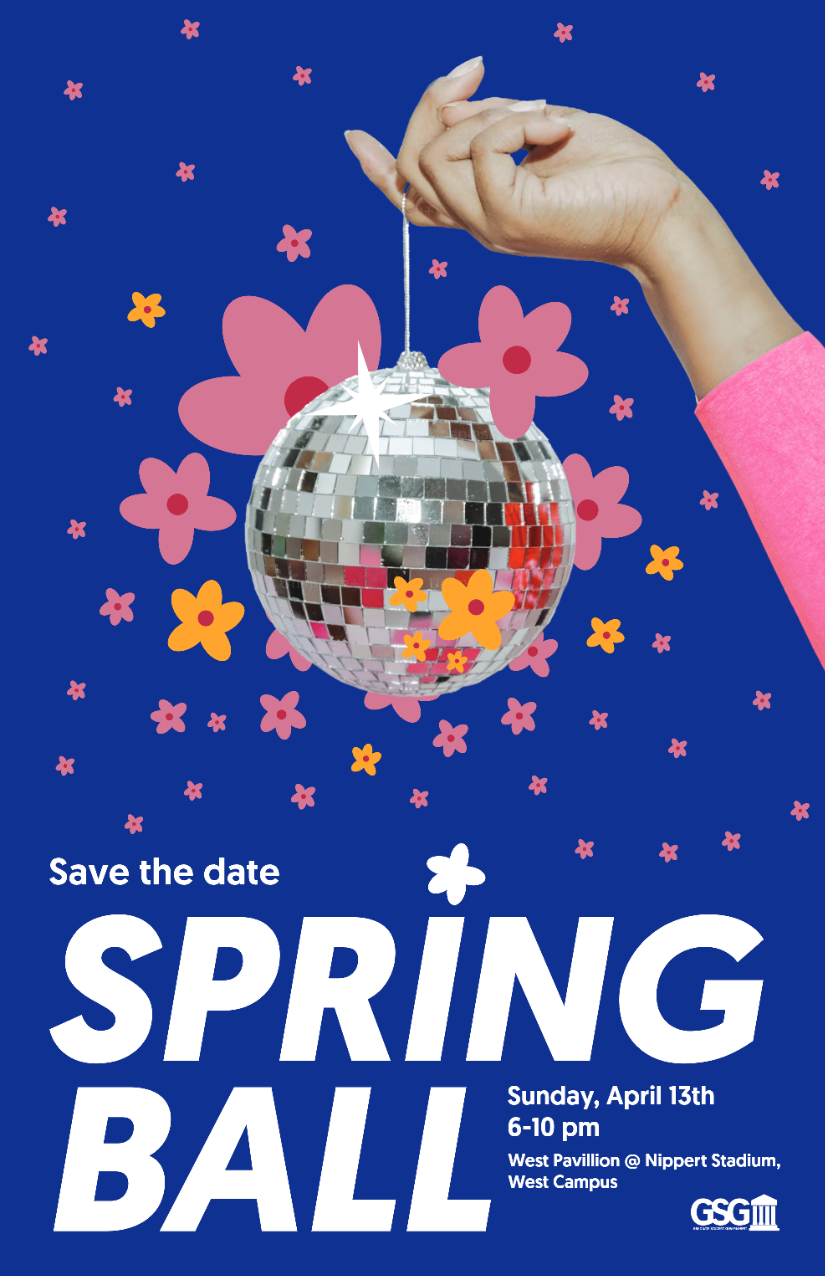 Here is a preview of our menu. We will NOT be serving beef at this event. We will have vegeterian and vegan options to make our menu friendly to most diets. The only meat options include chicken and pork.
Due to catering preparations, the food will not be gluten-free.
Water, tea, and coffee will be free. Soft drinks, bottled water, and fruit juices will be available for purchase.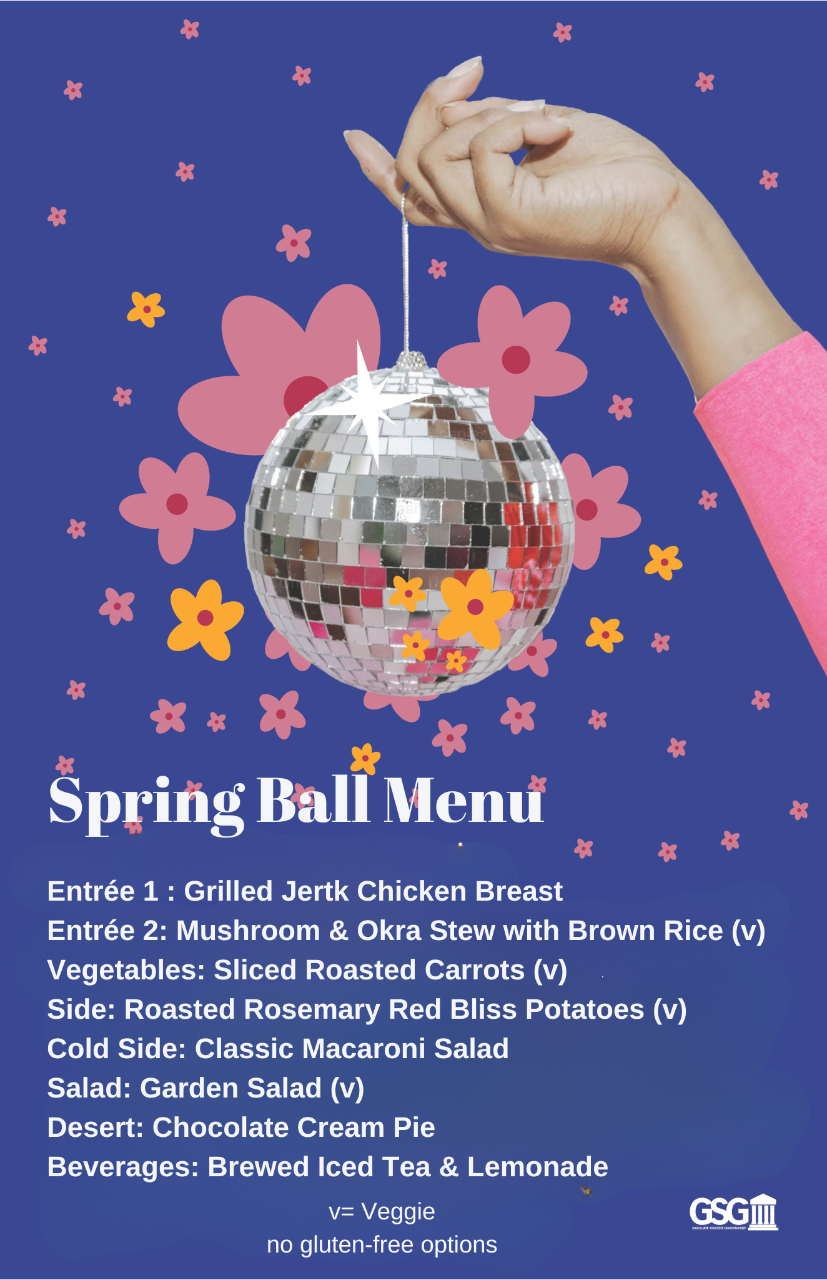 The GSG Spring Ball was introduced in 2018 to celebrate graduate students' achievements throughout the academic year and promote the values of diversity and inclusiveness. A formal black-tie event, with a different theme every year, the Spring Ball features musical entertainment, speakers, a three-course meal and the presentation of the GSG Excellence awards. 
This year, Spring Ball will be held on Saturday, April 15th 2023 from 6:00-9:00 PM at an off-campus location.