Lead Tutor Leadership Program
I love everything! The connections, learning, and relationships are amazing.
Lead Tutor
Bearcat Buddies piloted a Lead Tutor Program during the 2018-2019 school year. 30 leaders met biweekly to learn from guest speakers and develop content for the general tutors in the program. Friendships formed, and the quality of the Bearcat Buddies experience was enriched for tutors and tutees alike.
The Bearcat Buddies Lead Tutor Leadership Program is always looking for the next cohort of student leaders to contribute their talents and creativity.
Bearcat Buddies Lead Tutors will:
Be the primary point of contact for tutors in their session, serving as a liaison between the tutors, the Center for Community Engagement, and GRAD Cincinnati representatives

Attend Lead Tutor Training and six Lead Tutor Meetings

Serve on one of the following committees: Social Media, Recruitment & Retention, Program Sustainability, or the Bearcat Buddies Alumni Group. 

Facilitate training during the first meeting for the tutors in their session and answer tutors' questions

Facilitate a focus group with tutors during CPS's spring break

Be familiar with their school and its tutoring program

Manage sign-in sheets, folders, and other materials as needed during tutoring sessions

Monitor the tutoring calendar, taking note of snow days, holidays, school breaks, etc.

Introduce a new tutoring strategy every week in the van 

Check in with tutors on the way back to UC

Foster a sense of community among tutors in their group

Follow up with tutors who are absent and encourage accountability

Communicate feedback regularly to CCE
Maximum 4 hours per week including regular tutoring sessions
Social Media: Increase the brand awareness of Bearcat Buddies through the presence of social media and integrating social media takeovers.  
Recruitment & Retention: Focus on tutor engagement by building a "toolbox" to recruit and retain Bearcat Buddies. 
Program Sustainability: Serves to help look at resources and community collaborations to sustain program operations.
Bearcat Buddies Alumni Group: Serves to build a community of Bearcat Buddies Alumni that will support each other's current and future goals through networking and event participation.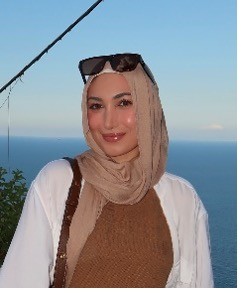 Rama Alshami
Rama is a 2nd year Medical Sciences major. She is looking forward to connecting with the community by being a Lead Tutor for her 2nd semester. She is also secretary for H.E.A.L. and the Nonprofit Social Media Chair for Parkinson's Together.
Sophia Orlando
Sophia is a 3rd year Health Sciences major on a Pre-PA track. She is looking forward to her third semester of tutoring with Bearcat Buddies and connecting with CPS students.
Lisa Harris
Lisa is a 2nd year majoring in Speech Language Hearing Sciences and pursuing a minor in Women's, Gender, and Sexuality Studies and a certificate in Minority Health. She has been participating in Bearcat Buddies every semester since coming to UC.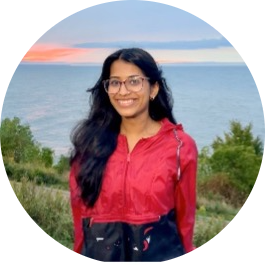 Alaina Mok
Alaina is a second-year student studying Early Childhood Education with a minor in Entrepreneurship. She hopes to foster a meaningful connection with each of her future students. Eventually, she wishes to own and operate her own preschool franchise.
Maxine Escote
Maxine Thea Escote is a junior studying Biological Sciences with a concentration in Cell and Molecular Biology. She is interested in pursuing a career in the medical field, specifically in pediatrics. She has been with Bearcat Buddies for two years.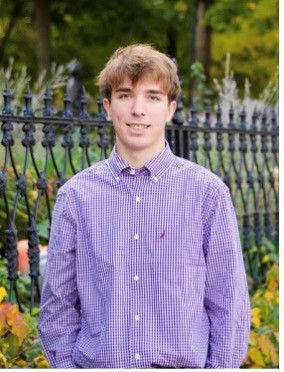 Wendy Larbie
Wendy is a 3rd-year public health student with a major in minority and global health studies. She is excited to work with many different tutors to help students achieve their academic goals!
Chichi Okeke
Chichi is a second-year Health Science student on the Pre-med track. As she goes on to her third semester of being a Bearcat Buddies tutor, she is looking forward to interacting with children and learning the various skills they can teach her today.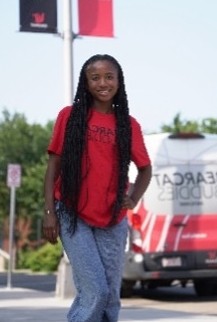 Josh Schwartz
Josh is a 4th year biology student. He assists SAC and the UC spirit teams when not in classes or tutoring. He has been a tutor for 5 semesters!
Sai Teja Balusu
Sai is a Masters student pursuing a degree in Computer Science. She is fueled with passion for knowledge, guiding Bearcat Buddies tutors as a mentor and visionary, all while learning and teaching to keep the colors of life vividly intertwined.
Caden Burkhart
Caden is entering his 4th semester with BB and 2nd as a lead tutor. He studies PT at UC and has a minor in nutrition. During his free time, he likes to listen to music, watch sports, and exercise.
Kylee Jeremiah
Kylee is a Medical Sciences major graduating in 2025. She is excited to communicate with other tutors and form connections. Her goal is to help everyone feel comfortable and have the best experience possible.
Ishika Jalodia
Ishika is a 4th year Neuroscience student at UC with a minor in Psychology on the Pre-med track. She loves helping others which brought her to Bearcat Buddies for the 5th straight semester. She also loves to read books and watch movies.
Lauren Rodusky
Lauren is a 2nd year student at UC majoring in Communication with a minor in Marketing. She started Bearcat Buddies in the Spring of 2022 and this is her first year as a lead tutor.
Olivia Dieringer
Olivia is 3rd year Speech Language Hearing Sciences major. This is her third year as a Bearcat Buddies Tutor and second semester as a Lead Tutor. She is also a CAHS ambassador and involved in National Student Speech Language Hearing Association.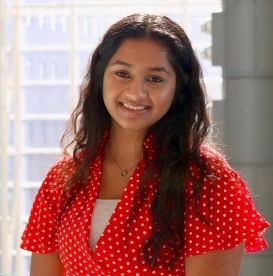 Ikshitha Tippi
Ikshitha is a 3rd year pre-med student studying Medical Sciences, with a minor in Spanish. She enjoys reading and making art. She dreams to be an OBGYN and help those in impoverished conditions.
Emily Sanzone
Emily is a 3rd year Middle Childhood Education major. This is her 2nd year as a Lead Tutor, but 3rd year as part of our program. She is looking forward to working with the students of Cincinnati and helping them achieve their academic goals.
Lexi Graf
Lexi is a 2nd year secondary education major with a math focus. This is her 3rd semester with Bearcat Buddies! Her favorite part about tutoring was seeing the direct impact she was making on her buddy!
Kaaviya Muruganantham
Kaaviya is a Medical Sciences major and Philosophy minor. She has been with Bearcat Buddies since Fall 2021 and has volunteered with students spanning K-12 throughout most of her academic career.
Maria Canales
Maria is a second-year majoring in Medical Sciences and also minoring in Integrative Health. She loves working with children and being able to give back to the community by tutoring. She has been with Bearcat Buddies since she started at UC.
Anushri Rana
Anushri is a 2nd year Medical Sciences major with a minor in Integrative Health. In her 2nd semester as a Lead Tutor, she is excited to work with students and give back to the community.
Afolakemi Akinrefon
Kemi is a 3rd-year medical science major and is minoring in Public Health. She has loved tutoring since high school and now, as a lead tutor, has a goal of making students feel comfortable when learning.
Owen Major
Owen is a 3rd year Biology major on the Pre-Med track. This is Owen's third year in Bearcat Buddies, and his favorite part of the program is getting to interact with the students and watching them grow throughout the semester.