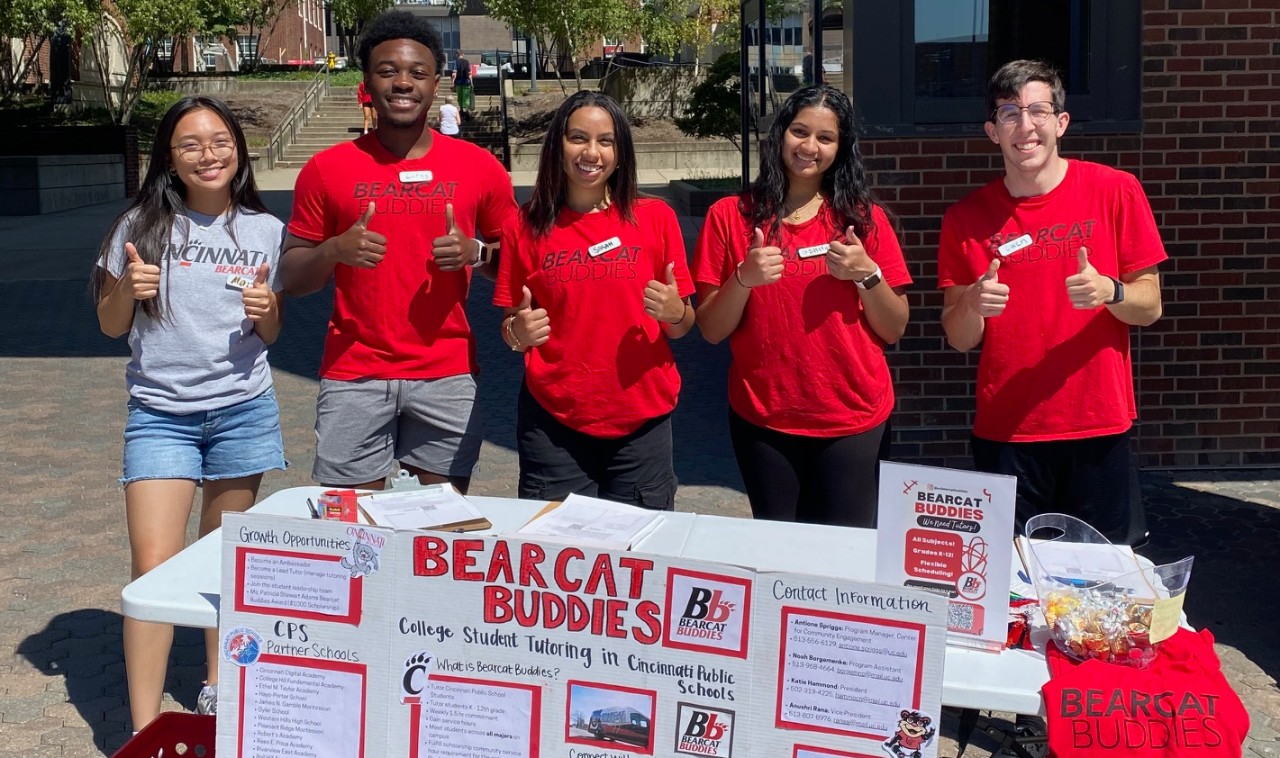 Center for Community Engagement
The Center for Community Engagement connects campus to our community through service and civic engagement. Our office houses multiple programs including:
How is Community Engagement Defined at UC?
Deliberate collaboration that is co-designed and leads to mutually beneficial, sustained impact.
Find a Volunteer Opportunity
UC's Volunteer Portal is a great resource for finding volunteer opportunities across Cincinnati. UC affiliates are automatically set up with an account and can sign up using their 6+2. Students can find one-time volunteer needs, ongoing needs, or semester-long needs. Search by interest or cause to find an opportunity that fits your background, skills, or major. 
The CCE can help community partners connect with UC student volunteers and other university resources. A great place for non-profit organizations to start to tap into UC talent and energy is to request an account on volunteer.uc.edu. If your organization has opportunities for UC volunteers to support their neighbors, contact community.engagement@uc.edu. 
2639 Clifton Avenue

Stratford Heights - Building 19
PO Box 210138
Cincinnati, Ohio 45221-0138
ML 0138
Are you looking for ways to connect with faculty for course-based service-learning? Visit the Service-Learning website to explore coursed-based service-learning partnerships.