Presidential Leadership Medal of Excellence
Established in 2002, the Presidential Leadership Medal of Excellence (PLME) is a prestigious honor awarded by the University President to exceptional graduating students who best exemplify scholarship, leadership, character, service and the ideals of the University of Cincinnati.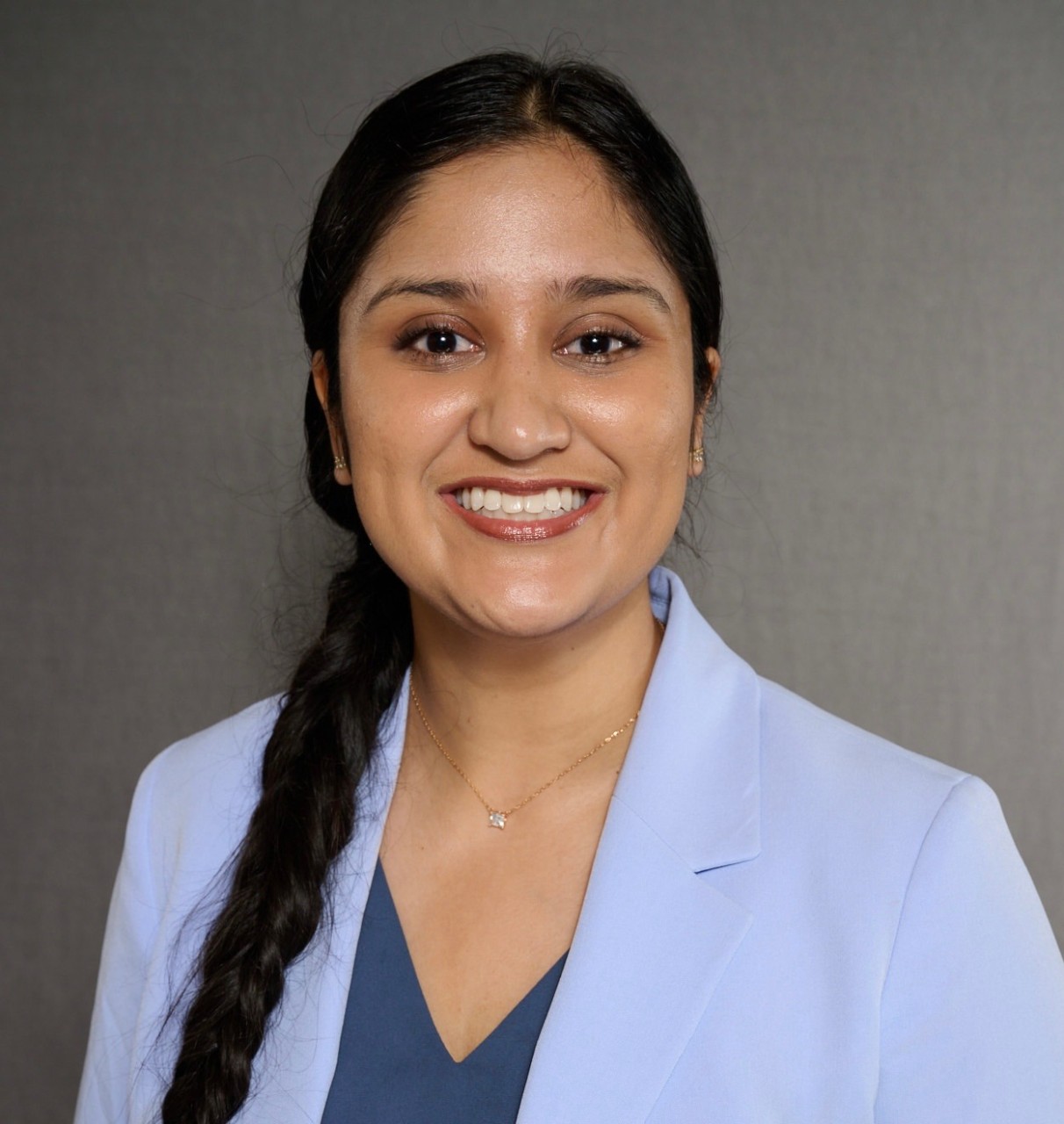 Maria Bobrowski-Artola
College of Arts & Sciences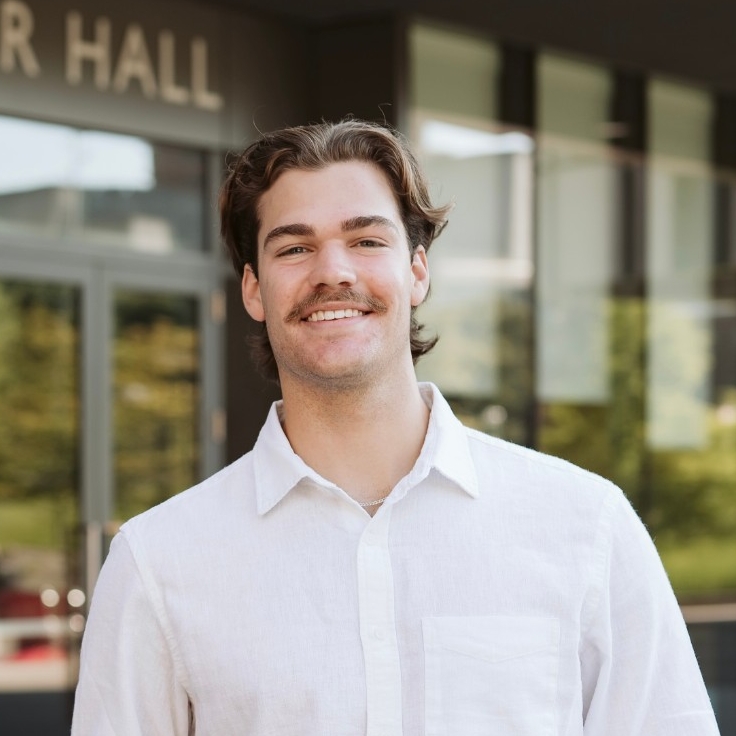 Shivane Chawla
College of Medicine
Xiyanna Kellogg
College-Conservatory of Music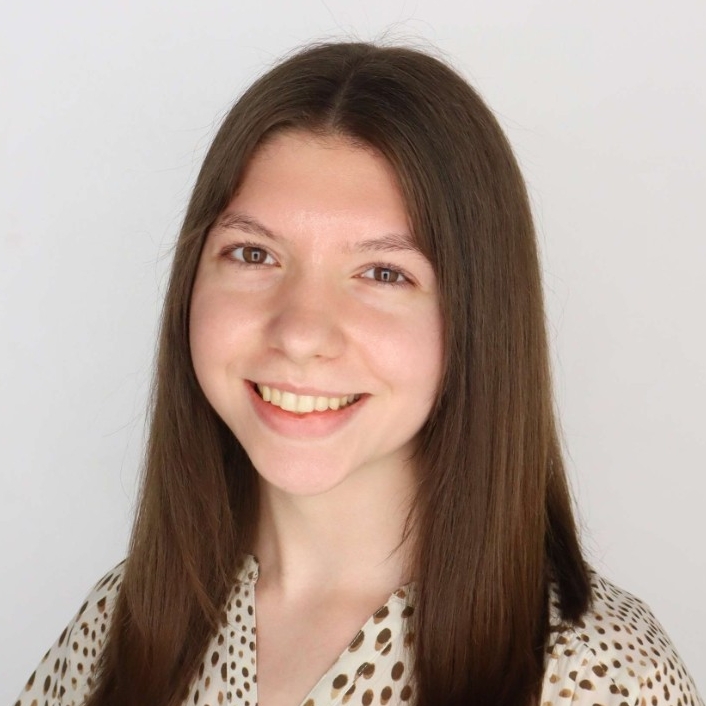 Daniel Posmik
Lindner College of Business
Strong candidates will be able to demonstrate significant experience in one or more of these criteria. Any candidate with significant contribution in even one of these criteria is encouraged to apply:
Graduation. Eligibility for graduation from a baccalaureate degree program in August of the previous academic year, or December or April of the current academic year.

Academic Learning & Discovery. The nominee has a cumulative University grade point average of 3.2 or better.  S/he also exhibits evidence of high academic excellence (e.g., participation in research and/or the creative arts) and achievement. Examples of high academic achievement may include acceptance to prestigious graduate programs, presentations at professional association annual meetings, featured publications in publications that have a regional and/or inter/national circulation, or applications to inter/nationally competitive fellowships and scholarships such as the Goldwater.
Innovation through Leadership. In their leadership activities, the nominee exhibits an innovation mindset, as demonstrated through creative problem solving, the ability to take initiative, a positive peer/community impact, and contributions to a group's sustainability and growth. Examples include, but are not limited to: Founding or designing new programs, initiatives or organizations. Redesigning existing programs, initiatives or organizations. Participating in or winning UC IQ E-Pitch Competition or another prestigious innovation competition. Significant innovation through leadership in UC co-curricular activities (e.g., advocacy, governance, honorary, service, social or athletic organizations). Any recognition for innovative leadership at the regional, state, and/or inter/national organizational level should be noted.

Community Participation. The nominee currently participates and gives back to the University and the community. Examples include significant participation in community activities, contribution to the community through the creation and/or enhancement of an organization/agency, or application to Teach For America, Americorps, the Truman Scholarship program, etc.

Diversity. The nominee supports and furthers diversity and is recognized for their contributions at the regional, state, and/or inter/national level. Examples include engagement in programs such as the Racial Awareness Program (RAAP) , Accelerating Racial Justice (ARJ), Brother and Sisters Excelling (BASE, Activists Coming Together (ACT), Reclaim Peer Advocate Program, Women in Leadership and Learning (WILL) application to Teach For America or The Peace Corps.
Global Engagement. The Nominee supports and participates in global engagement and has had a significant study abroad. Examples could include an application to the Peace Corps, the Foreign Service, the Kiva Fellows Program, a Gilman International Scholarship, or the Fulbright Fellowship Program.

Potential for future success and achievement. The nominee's current success is externally validated through local, state, regional, and/or inter/national recognition. This also includes application to the Rhodes, Marshall, Gates-Cambridge, and/or Mitchell Scholarships.
The Application Process
Clarifying questions or concerns about the application process may be directed to Tricia Yee at tricia.yee@uc.edu or 513-556-6236.