by Jennifer L. Pinto, Psy.D.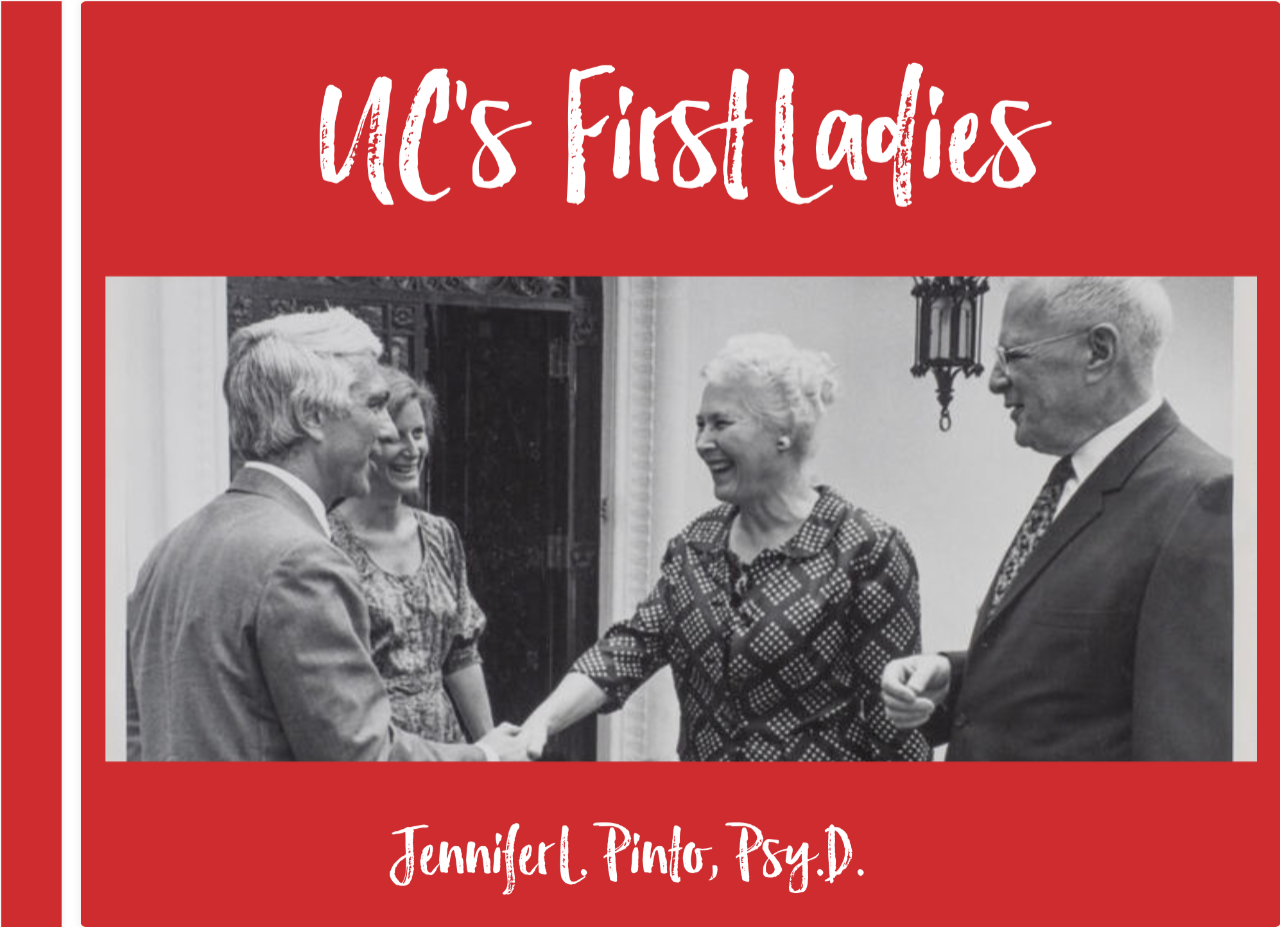 The University of Cincinnati has been led by thirty presidents over its two hundred year history and most of these presidents had a spouse who served as first lady of the university. But who were these women? And what was their role? While much has been documented about the presidents, little is known about their wives.
Most people are unaware of what the role of a first lady entails, including the first lady herself! The position is definitely a unique one. Becoming a first lady is not a role into which one is elected or hired. It is not a job for which you go to school or are trained. Most first ladies are not even interviewed before accepting the position. It is simply a role that automatically comes with being married to a university president.
While the first lady is not an official employee of the university, the position does have some responsibilities and a set of expectations do exist. In general, these wives are expected to support their husband's endeavors and contribute to the university community in some way. They are often expected to interact with alumni, donors, faculty and university friends. Other than those basic expectations, the first lady is free to shape the role as she pleases.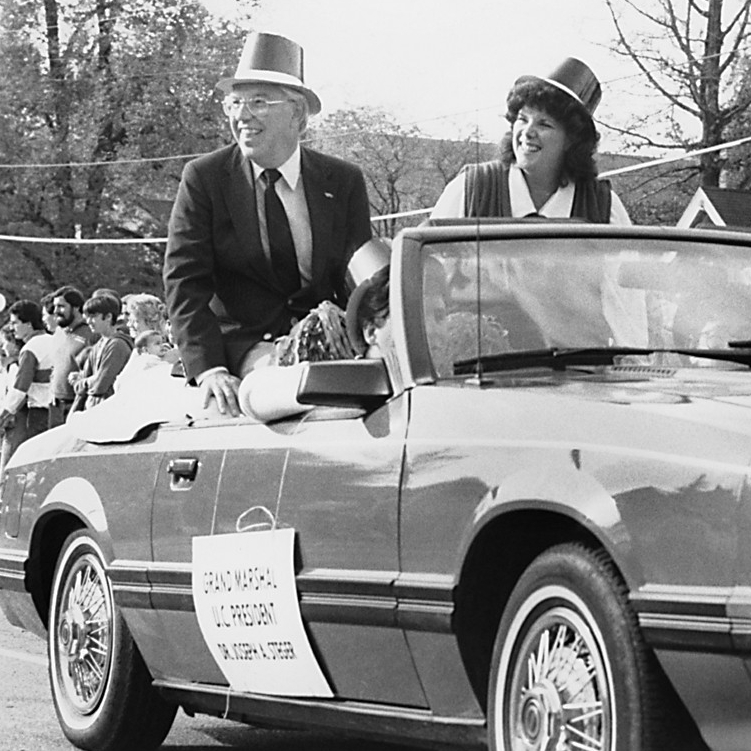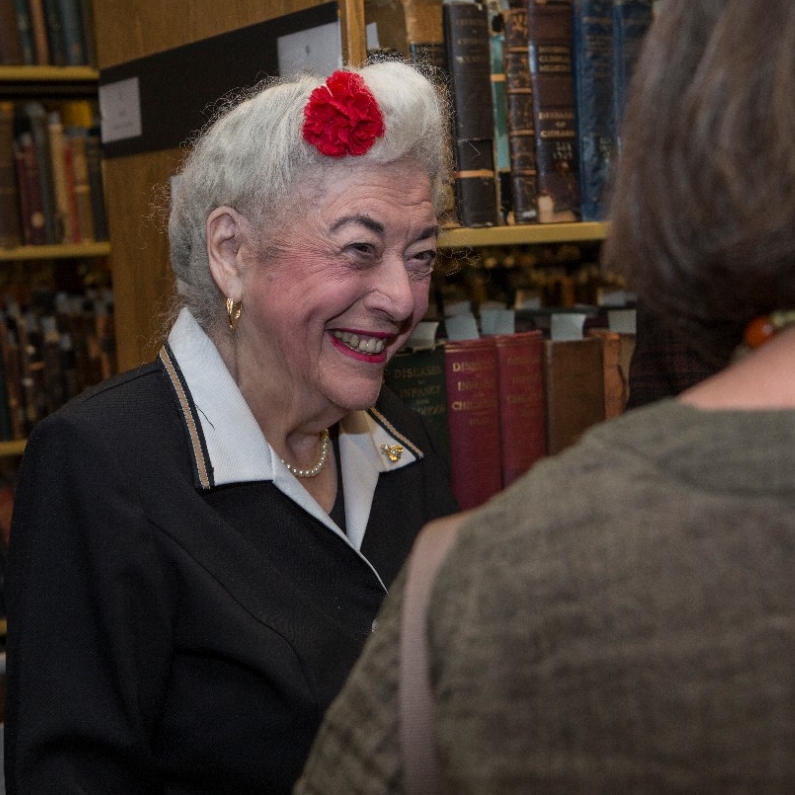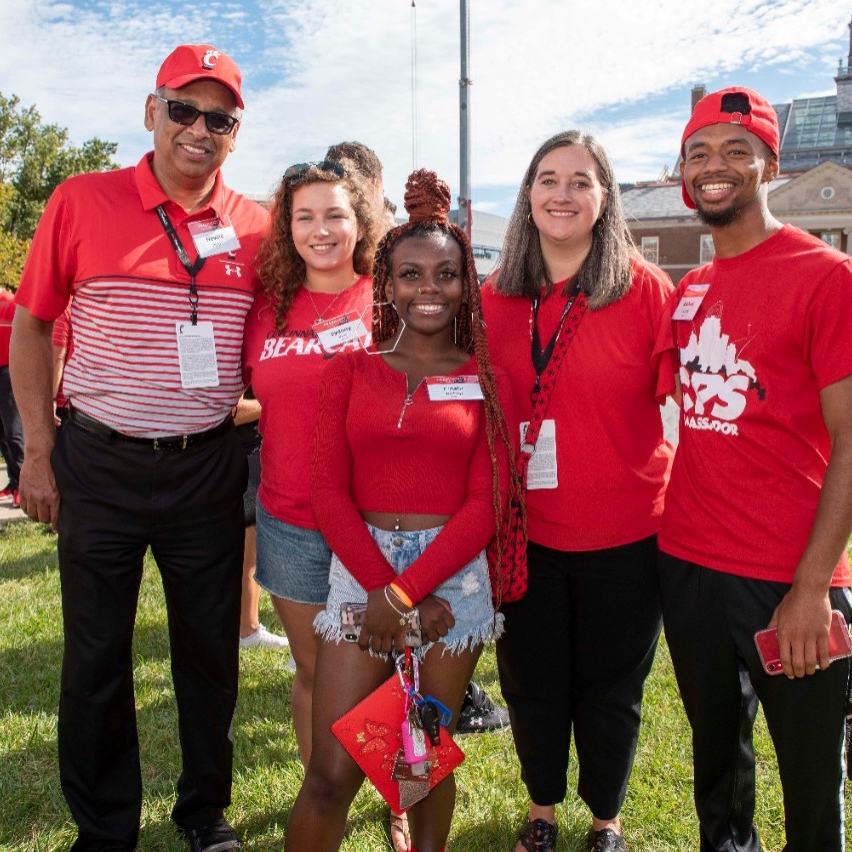 As I faced the challenge of trying to figure out what my new role, as first lady to UC's 30th president, Dr. Neville Pinto, entailed, I looked to my predecessors to see what the first ladies of UC had traditionally done. My research did not produce much information on the earliest first ladies because consistent documentation only started in the 1930s. However, I was able to find some interesting information on the modern first ladies. I found that over the past 200 years, each first lady has used her individual talents and interests in order to define her role in a unique way. These women focused their efforts on supporting students, engaging alumni, volunteering in the community and much more.
As we celebrate our bicentennial year, it seemed fitting to highlight the contributions of some of our first ladies who have embodied the role in their own distinct way.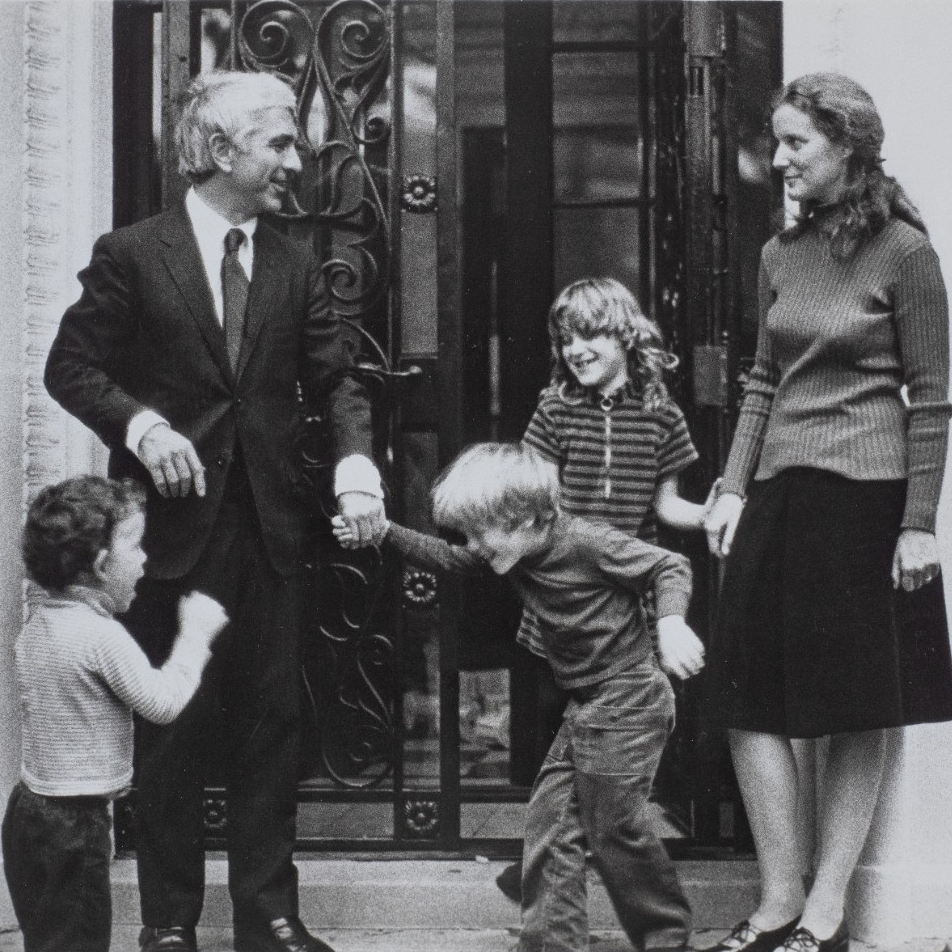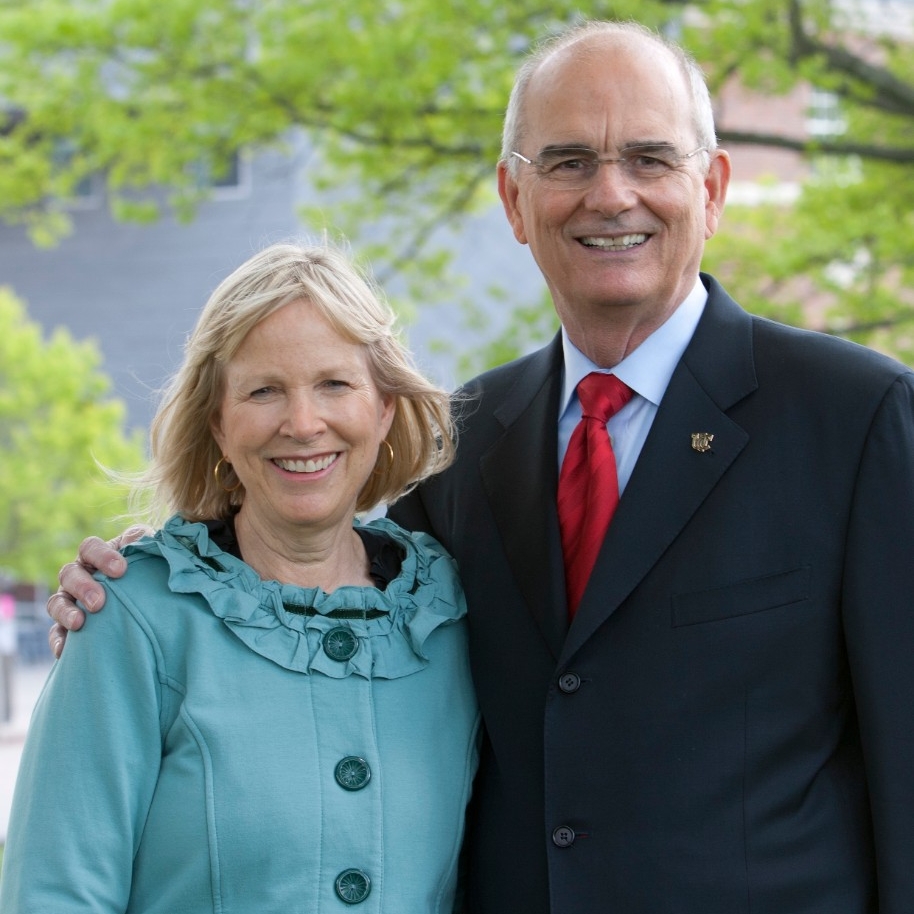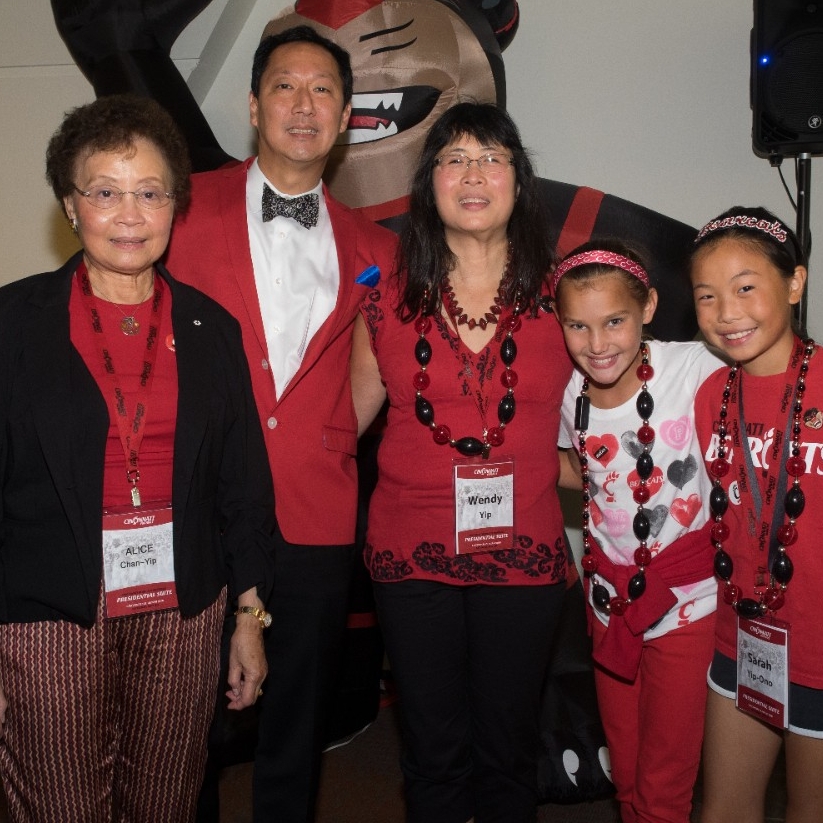 The role of hostess is an important one at any university. Not only do donors need to be cultivated, alumni welcomed back to campus, faculty and staff provided a sense of camaraderie, but also students need to feel included in the community as well. Entertaining has been done by every first lady, however Elsie Walters and Clurie Bennis were exceptionally good at it.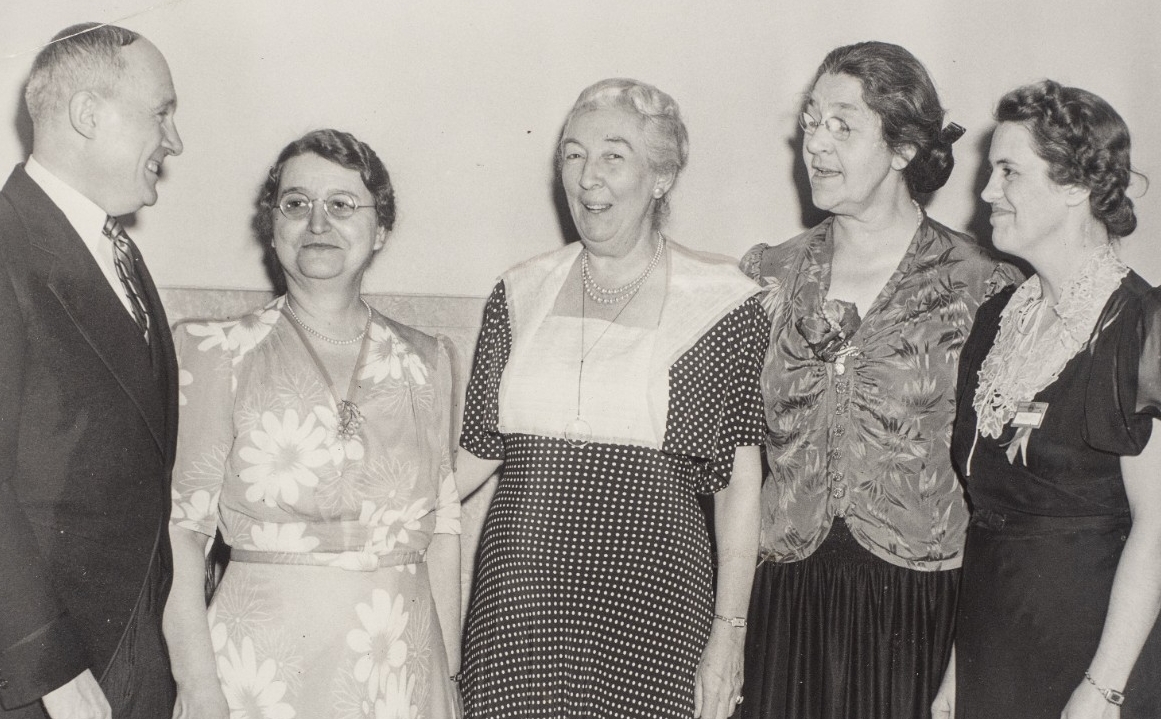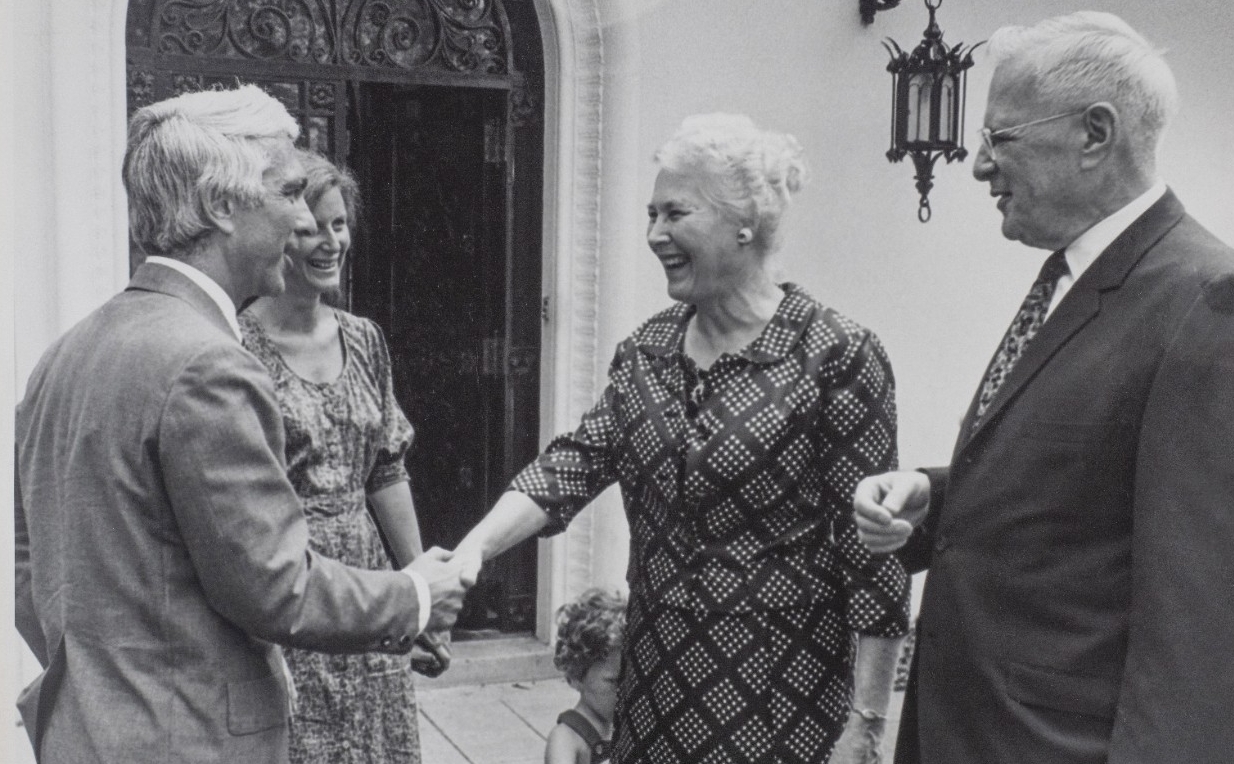 Meet the First Ladies and Spouse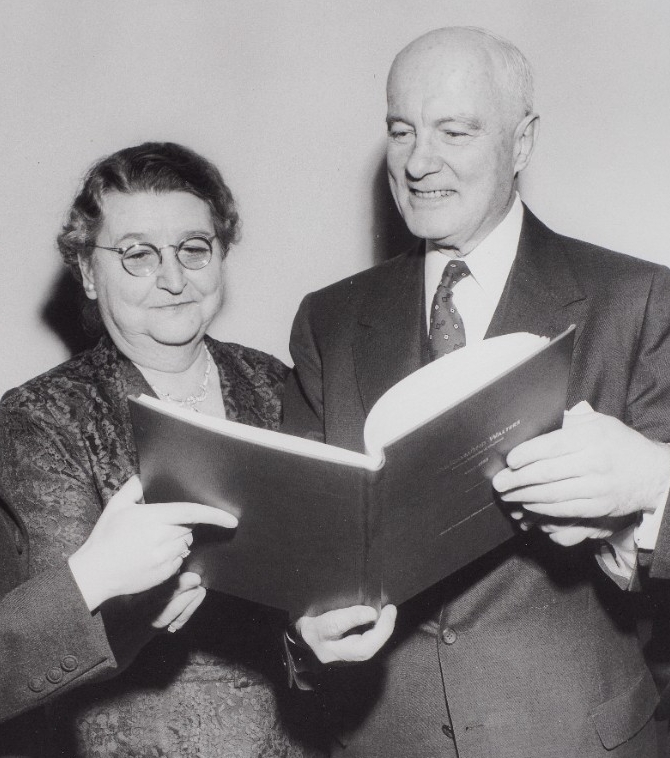 Elsie Walters was married to UC's 20th president, Dr. Raymond Walters. Elsie enjoyed hosting tea parties for various women's groups on campus. Often she held these tea parties in the president's private residence. She was also involved with the women's university club, a women's card club, a book circle and assisted with various fundraisers.
Perhaps the most notable thing about Elsie was her nickname. President Walters called her "Bobolink" after a type of songbird. He adored his wife and the affection he had for her is documented in his detailed diaries, which were donated to UC's Archives and Rare Books Library.
Not only was she admired by her husband, but the students loved her as well. Upon President Walters' retirement, the couple was presented with a leather-bound signature book signed by nearly 6,000 students to show their appreciation of "her advice and counsel as UC's first lady and the influence for good she exerted over the entire university."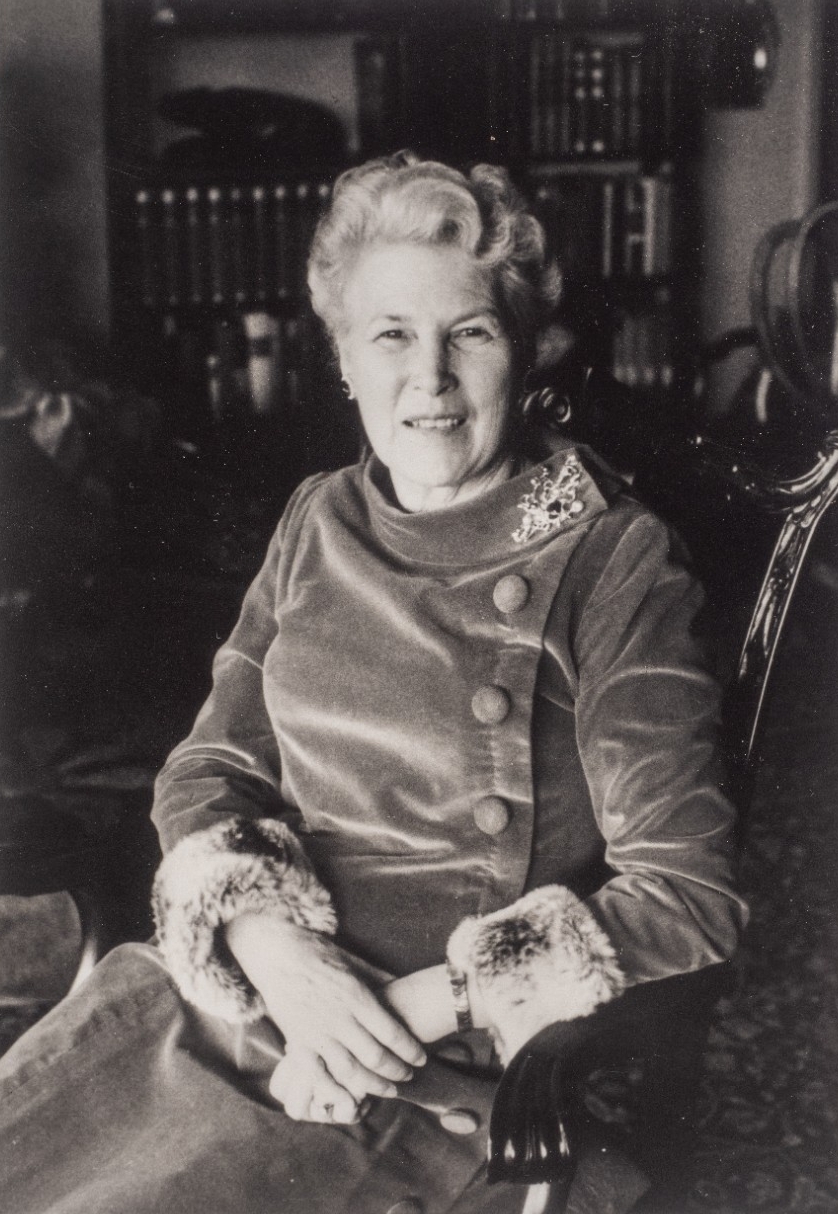 Julia Langsam was known to enjoy meeting students and attending their events. In fact, she and her husband, Dr. Walter Langsam, 21st president of UC, loved dancing and eagerly volunteered to chaperone dances at the university. They also created a tradition called "The Senior Supper," in which all seniors were invited to have dinner at the Langsam's residence at some time during their senior year. Julia estimated that she served dinner to 1,600 seniors each year.
Julia is most remembered for leveraging her position in order to make a difference in the Cincinnati community. Julia's civic work began during WWII when she served as the first captain of the Red Cross Nurse's Aid Corps in Schenectady, NY. After she became first lady of UC, she continued in a multitude of civil leadership roles. In fact, her husband described her as a "woman who rarely said no to a good cause."
Julia was a trustee to the Cincinnati Museum of Natural History, she chaired the Cincinnati United Fine Arts Fund and served on the UC YMCA board to name a few.
Her biggest contribution was with the Roebling Suspension Bridge. In 1982, Julia was president of the Covington-Cincinnati Suspension Bridge Committee. The committee was originally formed to display American flags along the bridge, but Julia raised money so that a lighting system could be installed as well. Upon her death, the lighting system was aptly named the "Julia Langsam Lights," in her honor.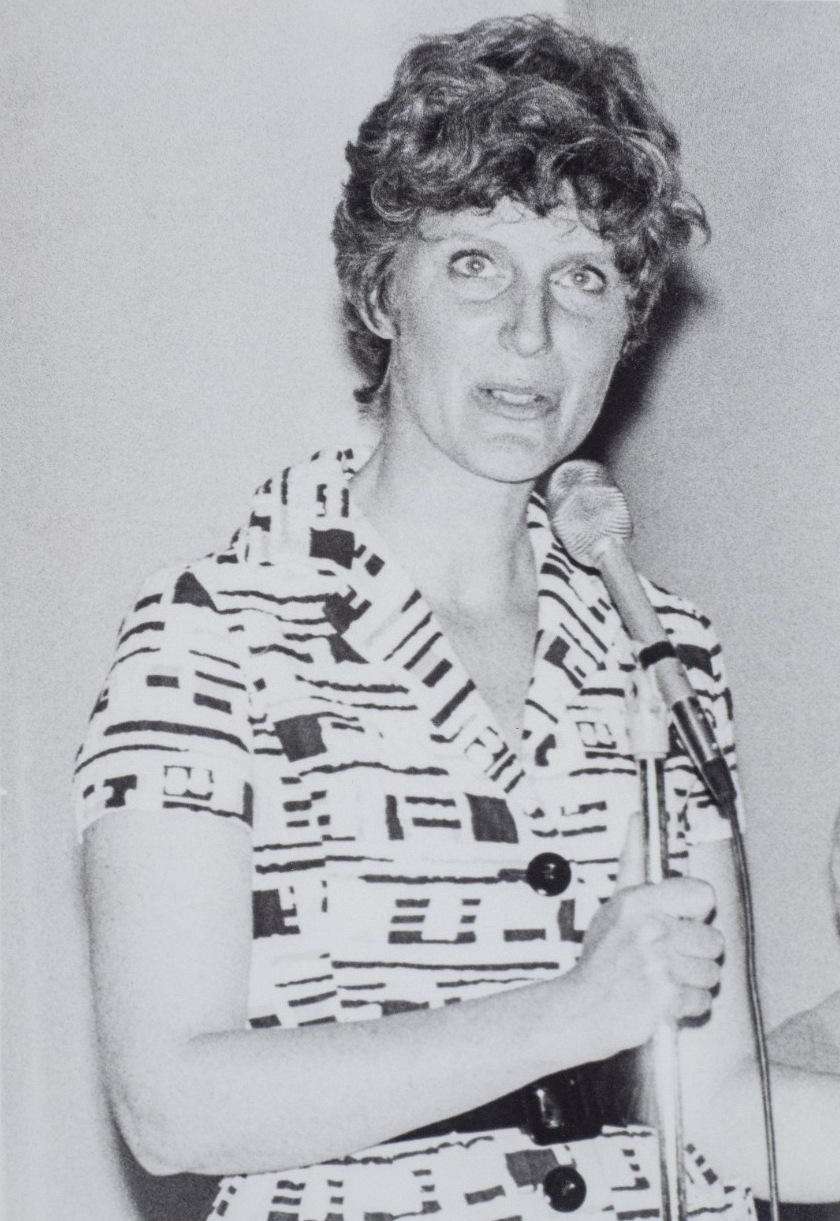 Clurie Bennis was the wife of Dr. Warren Bennis, 22nd president of UC. She was passionate about bringing people together who did not know each other but she felt ought to. She often created occasions for the sole purpose of introducing certain guests to one another. She thought it was very important to welcome people who were new to the university and the city. She often planned breakfasts at her house for new faculty and their families to meet one another.
Clurie had a great amount of patience of young children and would prepare special activities to keep the young one happily occupied while the adults got to know one another. Clurie even went so far as to plan tours of the city so that newcomers could become familiar with the geography and culture of Cincinnati.
Her inclusiveness and kindness toward others did not go unnoticed. In her obituary, it was written, "Clurie was known for planting the seeds of love in hidden gestures - offering a ride, a meal, a home in order to support others and bring beauty to the world."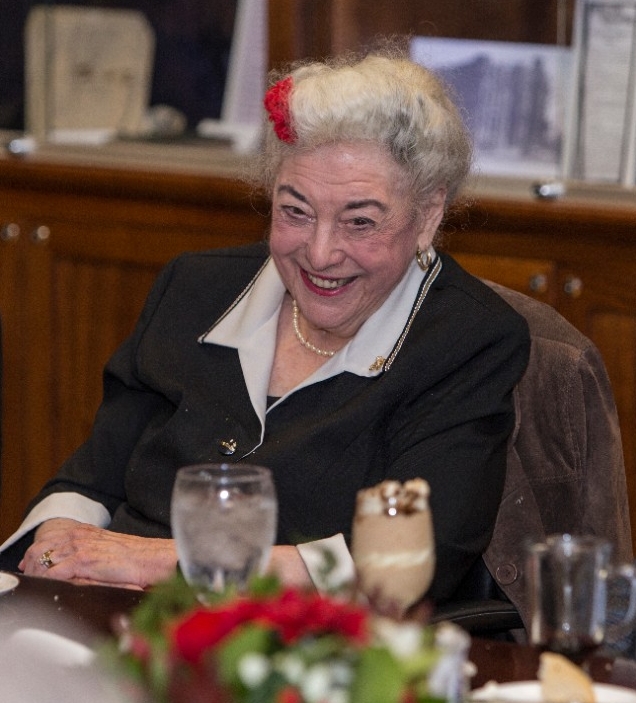 The role of first lady may have best been described by Beatrice Winkler, wife of 23rd president, Dr. Henry Winkler. Bea wrote an essay on building a university community in the book, "The President's Spouse." She wrote that first ladies are "expected to become a recognized leader in the community and still remain in the background as a decorative first lady."
Bea was certainly not successful in remaining in the background. In fact, she made an impact on the university and the community in many ways. Bea was a fiesty supporter of women. Bea was active in the Faculty Wives Club and in the Friends of Women's Studies group. She helped this group grow by hosting teas at the president's house for representatives of all women's organizations in the community.
One of her largest contributions to women at the university was helping to establish an infant day care center on campus. She hosted a baby shower on the president's garden lawn where people were invited to donate items needed to stock the new day care.
Bea is also known for her contributions to the Judaic Studies department, Friends of Judaic Studies and the Jewish community in Cincinnati.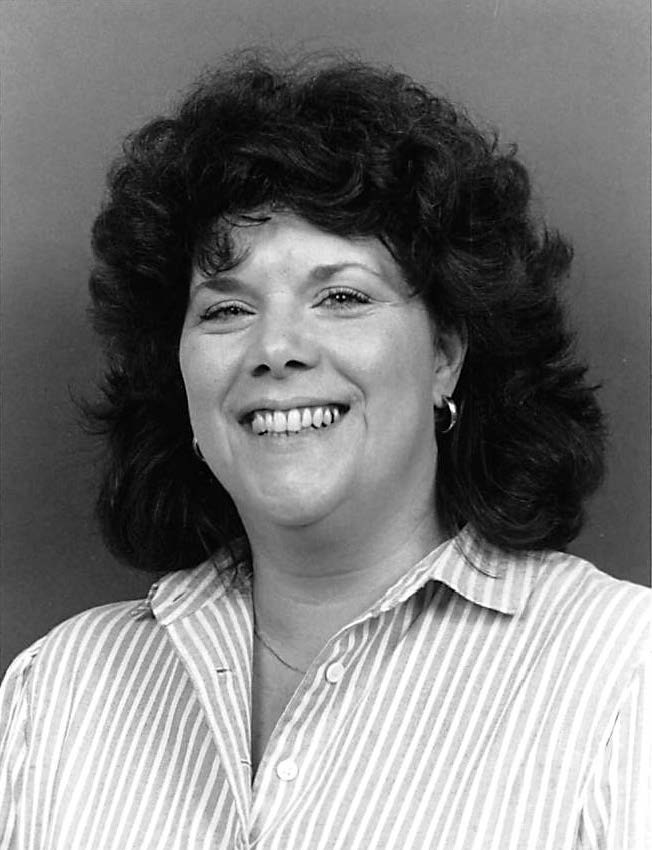 In an interview for The News Record, during her early years as first lady, Carol talked about her role as spouse of Dr. Joseph Steger, 24th president of UC. She said, "It's two people working together, the role of a president's spouse is to work in a team effort." Not only did she feel it was important to support her husband with university responsibilities but she also felt it was crucial to help him maintain a balance between work and home life. 
Carol worked well as part of this team, but she also had responsibilities and successes of her own. She was officially employed by the university foundation as their director of donor relations. As first lady, Carol developed and executed a UC Presidential Ball that raised nearly $1 million for student scholarships over a span of 16 years.
Carol still continues to be involved with the university through the woman's club where she helps interview potential scholarship recipients, among other things. She has been very proud to watch her children and more recently her grandchildren graduate from UC.
The 25th president of UC, Dr. Nancy Zimpher, was our first woman president! And as such, her husband, Kenneth Howey was the first spouse. During his wife's presidency, Kenneth served as a research professor in the College of Education, Criminal Justice and Human Services. He collaborated with President Zimpher and other colleagues on various scholarly works in teacher education, among other things.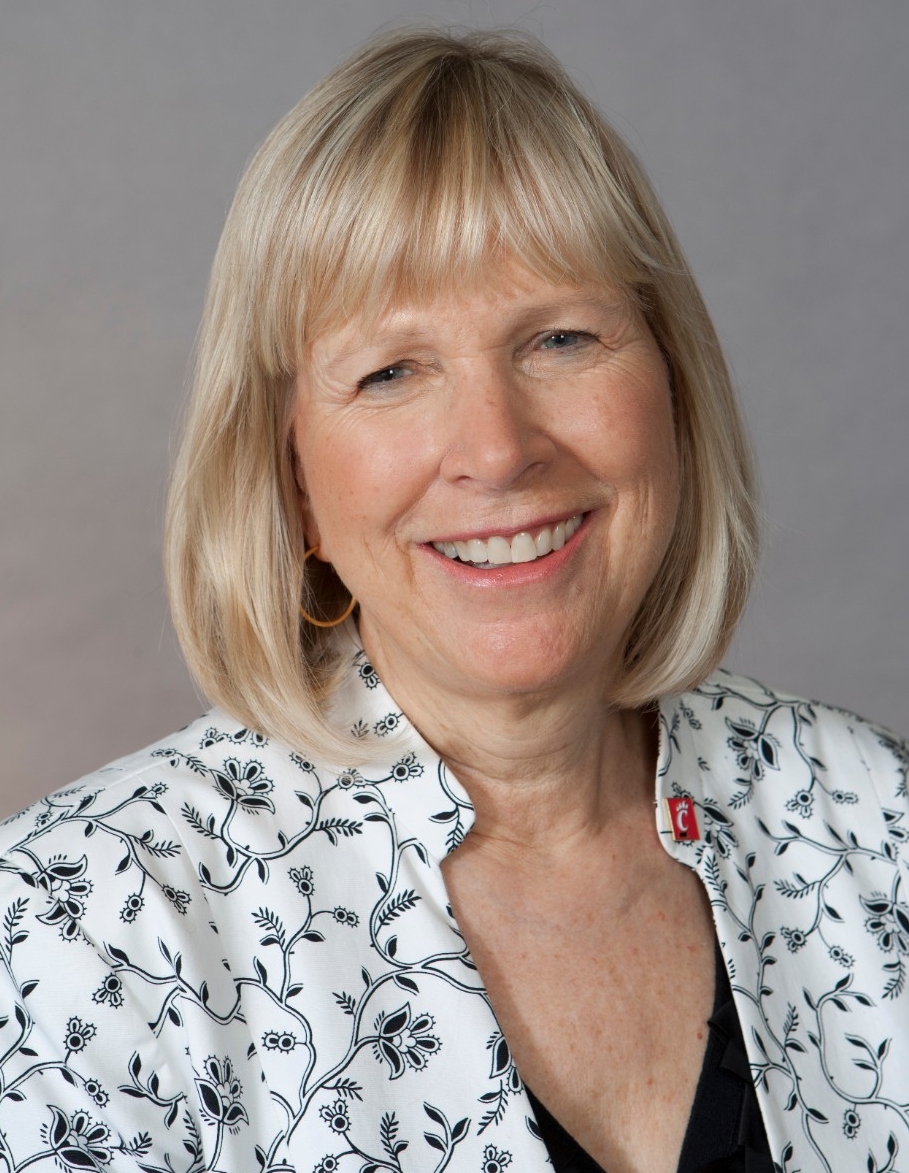 Sarah Williams, wife of 27th president, Gregory Williams, was a great supporter of her husband's initiatives. She was also involved with the Woman's Club of the University of Cincinnati, various alumni programs and was very supportive of the Gen1 program.
While she enjoyed attending all types of athletic events, women's basketball was a favorite of hers.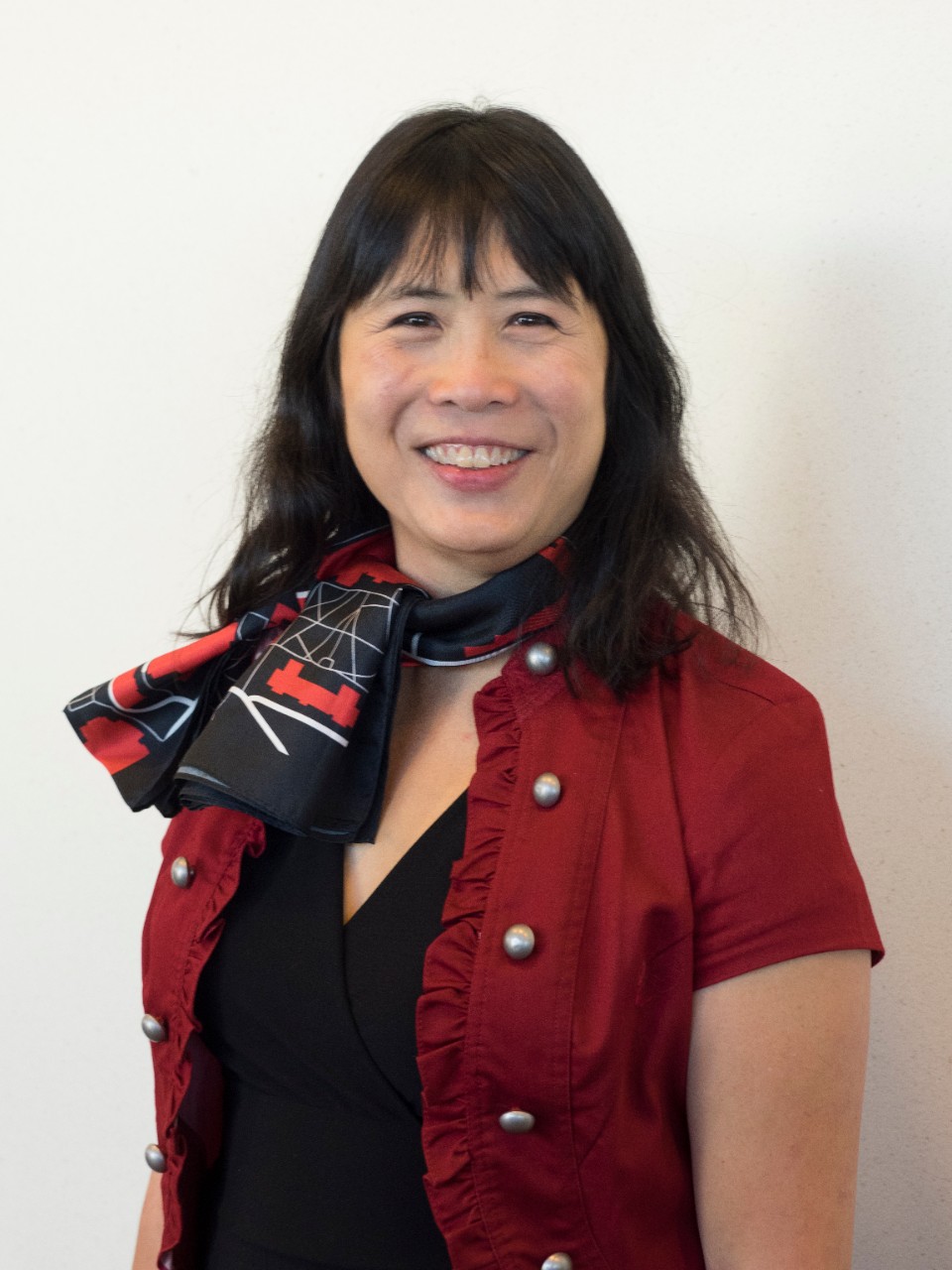 Wendy Yip, wife of Dr. Santa Ono, 28th president of UC, used her position to increase awareness of the Asian American community in Cincinnati. She worked to encourage and connect a loose network of Asian American organizations, including the UC chapter of the Society of Asian American professors (SoCaps). Wendy felt that it was important to keep people abreast of Asian American activities and of issues arising from the immigrant experience in Cincinnati.
Wendy also enjoyed mentoring students in both student government and Greek life. In fact, she was the honorary house mother to UC's chapter of Alpha Tau Omega fraternity. She was also a mentor for the Delta Phi Lambda sorority.
Outside of UC, Wendy was involved in the Seven Hills Neighborhood House, a community center in the West end of Cincinnati.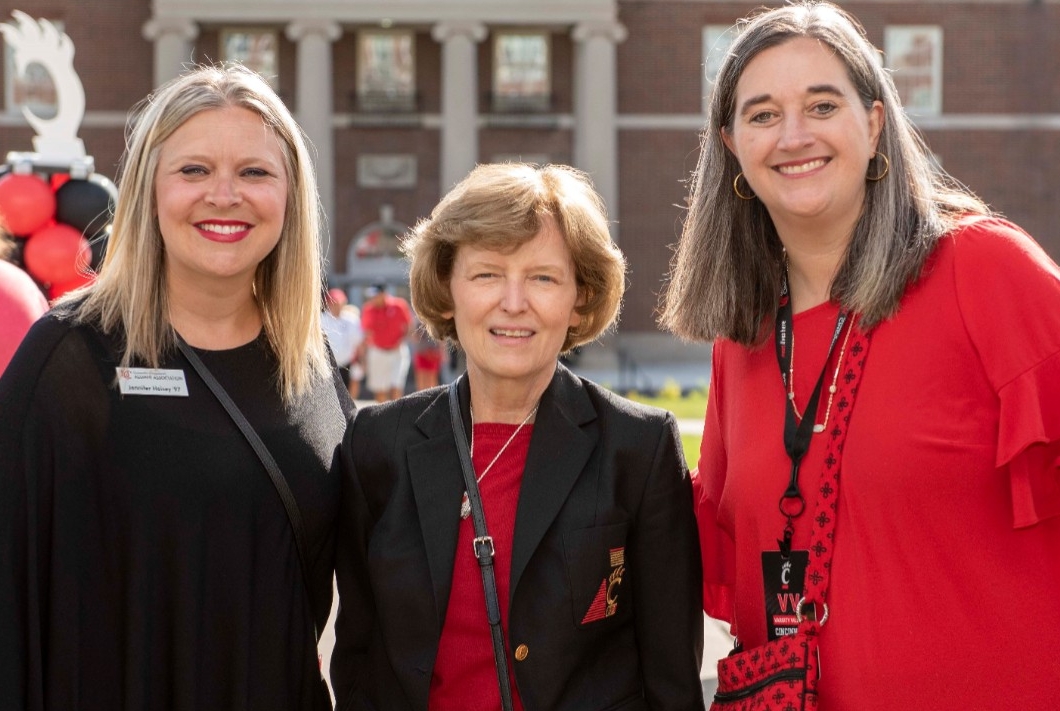 As UC's current first lady, I have many women to look up to for this important role. In researching these wonderful women, I learned that while it is important to support the president's endeavors, it is equally necessary to bring your own interests and skills to the job. As I began this journey, I quickly realized that I am passionate about helping students who are at risk of being left behind. Whether it be monetary concerns, lack of parental support, special education needs or mental health issues, there are some students who need additional support in order to succeed. My goal is to use my skills as a clinical psychologist and my role as first lady to be an advocate for those students.
200 Years of First Ladies
All the first ladies over the past 200 years at UC have played a crucial part in the success of our great university. They have contributed in myriad ways, each taking the role and making it their own. They might not have been as well known as their husbands, but they have been appreciated by those whose lives they have touched. Some presidents might even say, "I couldn't have done it without her!"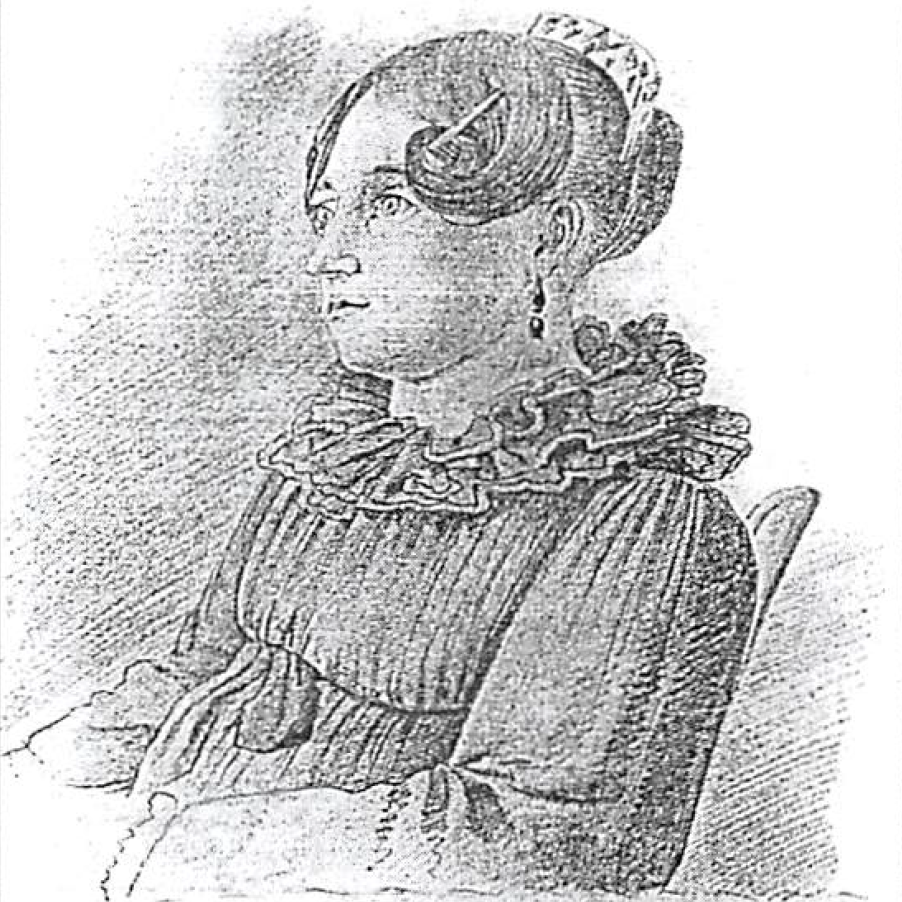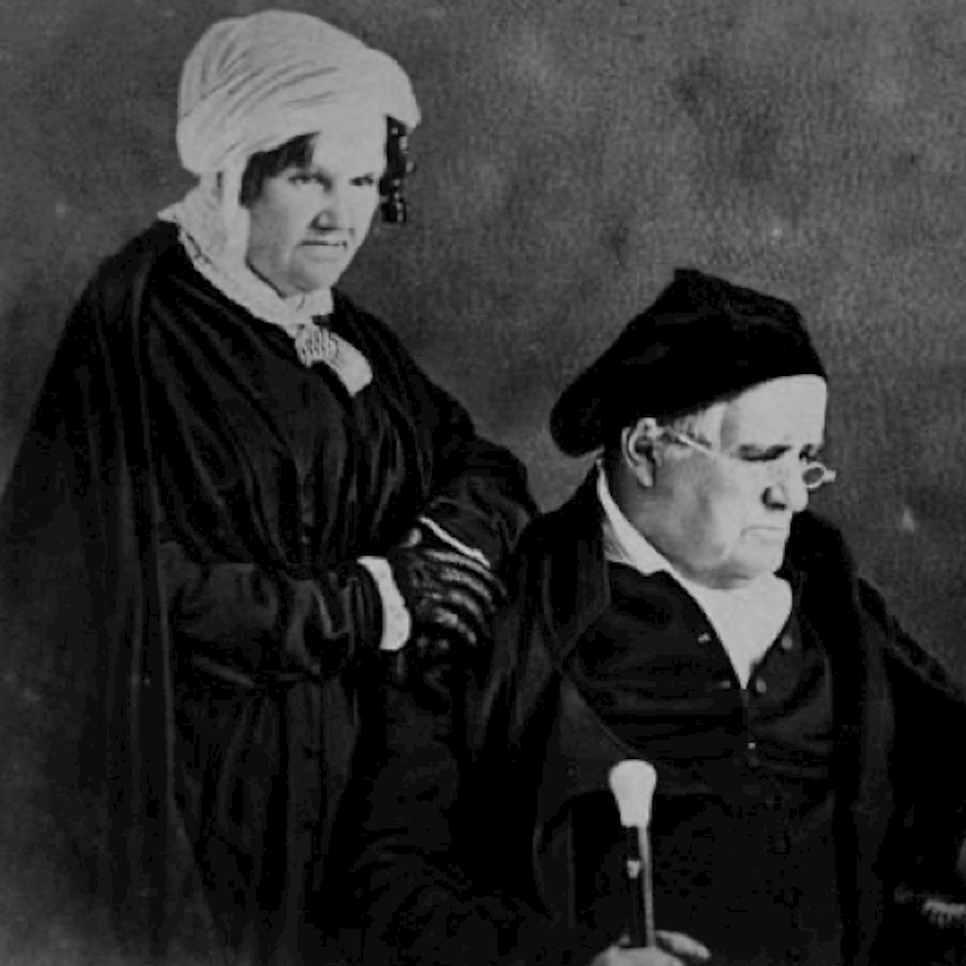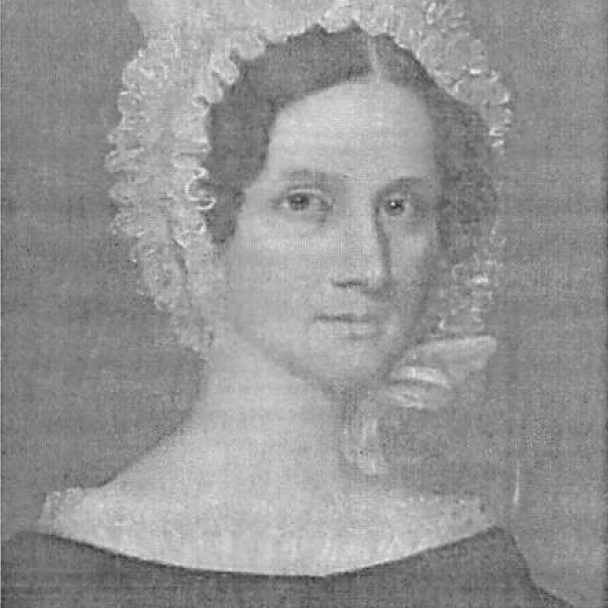 Chronological List of UC's First Ladies
Sophia Bell Leake Slack (1819-1822,1823-1836)
Sophia May Ingram Chase (1822-1823)
Harriet Spinning McGuffy (1836-1839)
Rebecca Neff Biggs (1839-1845)
Margaret Rives King (1860-1869)
Sebella Elizabeth Taylor Eddy (1874-1875, 1894, 1889-1891)
Carolina Seeberger Vickers (1877-1884)
Helen Finney Cox (1885-1889)
Anne Kendrick Benedict (1891-1894)
Sarah Jane Rowe Hyde (1892-1893, 1894-1895, 1896-1898)
Clara Hazlett Sproul (1883- 1884)
Ida Cornelia Miller Myers (1895-1896)
Susana Symonds Ayers (1899-1904)
Mary Chilton Brent Dabney (1904-1920)
Verna Sheldon Hicks (1920-1928)
Louise Bosworth Schneider (1928-1929, 1929-1932)
Elsie Rosenberg Walters (1932-1955)
Julia Stubblefield Langsam (1955- 1970)
Clurie Williams Bennis (1971-1977)
Beatrice Chaikind Ross Winkler (1977-1984)
Carol R. Steger (1984-2003)
Sara Catherine Whitney Williams (2009-2012)
Gwendolyn "Wendy" Yip (2012-2016)
Jennifer Janson Pinto (2017- present)