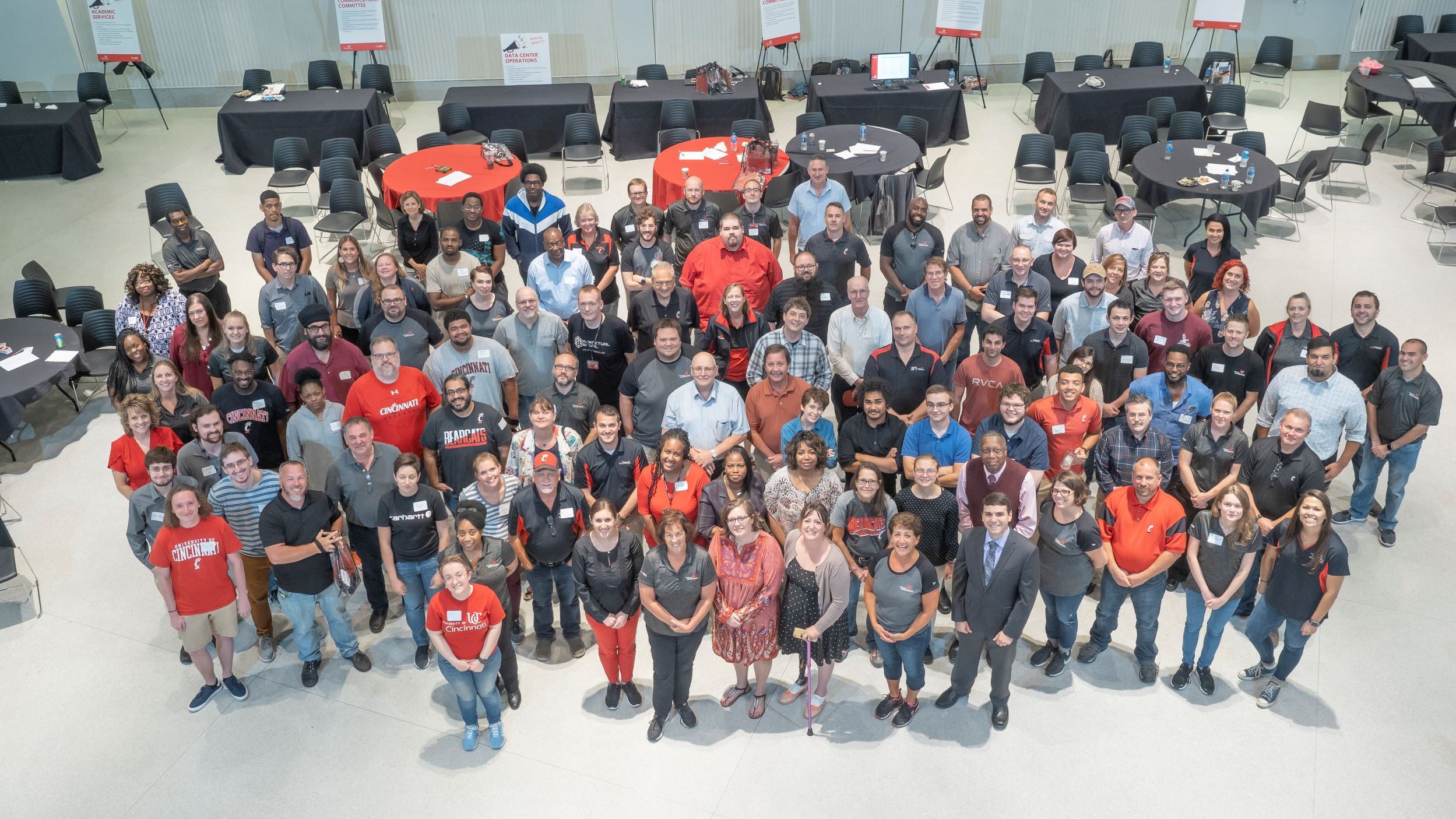 Learn more about how IT@UC is structured, who our partners are, and what AVP areas are located in our division.
Nelson C. Vincent, EdD, a University of Cincinnati alumnus, is a veteran and champion of educational technologies in higher education. As Vice President and Chief Information Officer, he and his team dedicate their time and talents to building and cultivating partnerships at all levels–with on-the-ground technologists, researchers, faculty members, students and the community. This culture of collaboration, known as IT@UC, provides IT-enabled value to the university's academic and research priorities.
VP for Information Technology & CIO: Nelson C. Vincent

Associate to VP & CIO: Rhonda Orzali 513-556-1910
For general inquiries email the PIO
IT@UC is proud to partner with offices around campus to offer extended support services. Learn more about the following:
Learn more about the different areas in IT@UC and how they work to deliver what's NEXT in IT.
Business Affairs provides an array of services and assistance to our external and internal customers in the following areas: billing for technology services, procurement, vendor relations, employee travel and reimbursement, budget and finance, and internal human resources.
Business Officer: Kasi Steward 513-556-9052
Enterprise Academic Technology creates a technology-enhanced learning and teaching environment that promotes student success by cultivating an innovative, collaborative and evolving community of learning, both inside and outside the classroom.

Assistant Vice President: Paul Foster (513) 556-9021
Executive Staff Assistant: Clarise Green 513-556-1932
Enterprise Shared Services keeps critical IT operational services functioning with state-of-the-art technology, while also providing key student IT services as well as faculty and staff IT services.

Assistant Vice President: Brian Verkamp (513) 556-6803
Executive Staff Assistant: Winona Shaw-Gunn (513) 556-7128


Innovations & Partnerships partners with students, faculty, staff and the community to provide innovative and efficient research, technology and development solutions that support the academic and research priorities of the university.

Associate Vice President: Annette Ready (513) 556-1639
Associate to VP & CIO: Rhonda Orzali (513) 556-1910
Executive Staff Assistant: Donna Williams (513) 556-9095